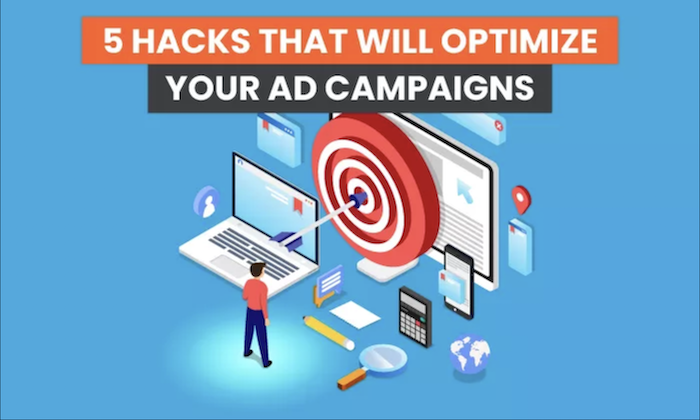 With most businesses these days investing in digital marketing, competition for online audiences' attention is becoming fiercer by the day. Even if you invest in creating the best ad campaigns, you still have to put in a lot of work to get your ads to reach a wide audience and convert them into customers.
That's why you must optimize your ad campaigns.
Ad campaign optimization refers to the steps you take to improve the performance of your campaigns. It helps you maximize your potential and, ultimately, your profits by:
targeting the right audience
crafting personalized content and messaging
leveraging the right platforms and tools
reducing your customer acquisition costs (CAC)
The key to creating ad campaigns that perform well is to make sure they're customer-centric and not product or brand-centric. Doing so makes your ad campaigns more appealing.
But then I get ahead of myself. Let's quickly dive into the hacks you can use to optimize your ad campaigns.
5 Ad Campaign Optimization Hacks
With technology advancing at the speed of light, many advertising platforms change their algorithms often to offer both users and advertisers a better experience. These algorithm changes are one of the many reasons you should be constantly optimizing your ads.
Let's review five ad campaign optimization hacks that will help you get the best return on ad spend (ROAS).
1. Create Multi-Channel Ad Campaigns
Today's customers can interact with brands across many platforms. Because of this, they may start their journey on one platform, continue on another, and finish off on a completely different one.
To increase your chances of conversion and making a sale, you must optimize by creating multi-channel campaigns.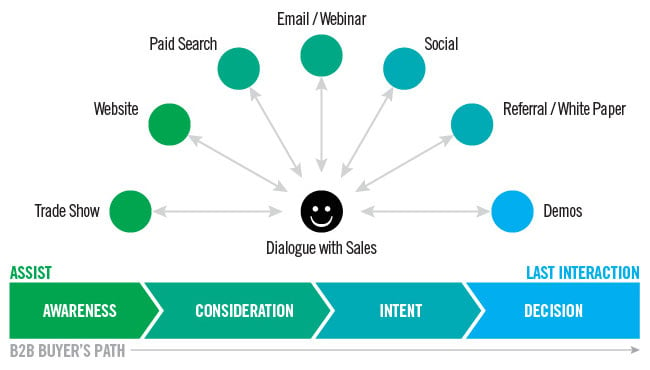 Multi-channel ad campaigns incorporate different distribution and promotional channels into a single, unified customer acquisition strategy. The main advantages of creating a multi-channel campaign include:
saving time and money by re-using media across channels
offering customers a seamless experience when they move between channels
allowing you to reach a wider audience
Creating a multi-channel campaign is one of the best ad campaign optimization hacks as it allows you to create a cohesive brand story across different channels. This makes it easy for people to recognize your brand when they encounter your ads on different platforms. This is important, as research shows it takes 6-8 touchpoints to convert a lead into a sale.
How do you create and optimize your multi-channel ad campaign?
Understand your target audience and their most popular channels.
Set goals for your campaign.
Determine important key performance indicators (KPIs) to measure progress.
Create consistent messaging optimized for each platform.
Use tools like Google Analytics (GA) to track attribution and measure performance.
Crafting an effective multi-channel campaign requires careful planning and a bit of work, especially since there are so many moving pieces. However, your multi-channel ad campaign strategy will put you ahead of the competition if you can execute it well.
2. Carefully Track Campaigns for Insights and Make Real-Time Adjustments
To optimize your ad campaigns, you need to have benchmarks. More than that, you need a strategy for tracking and measuring your campaign's performance.
Thankfully, there are several tools you can use to get real-time insights into your ad campaign's performance.
How does this help you optimize your ad campaigns?
Tracking relevant campaign KPIs helps you understand:
Keyword performance: Successful ad campaigns hinge on finding the right keywords. If the target keywords you're using aren't driving relevant traffic, you can quickly change them.
Media and content types your audience resonates with: By A/B testing campaigns with different media and content types, you gain insight into which media types drive engagement and help boost conversions.
Audience behavior: Using tools like Crazy Egg, you can analyze audience behavior and tell which parts of your ad campaign your target audience is not engaging with.
Channel attribution: One of the most essential aspects of optimizing your ad campaigns is knowing how each channel performs in driving traffic to your offer. This enables you to focus more resources on these channels. Google Attribution and Adobe Analytics are excellent examples of tools that can help with attribution.
Reaching your target audience on their preferred platforms is essential to running successful multi-channel ad campaigns. The question, however, is how to efficiently design one.
My friends at Salesforce showed me one of their new features that makes running multi-channel ad campaigns super easy.
It's called Advertising Sales Management.
Salesforce's Advertising Sales Management feature allows you to automate multi-channel ad campaigns all from a single dashboard. The feature also allows you to minimize revenue leakage by providing you with harmonized reporting across disparate data sources. This gives you a single view of your customer across all channels and platforms.
Advertising Sales Management also gives you real-time pacing updates and automated alerts, allowing you to easily and quickly optimize your ad campaigns according to the trends revealed by hard data. For example, you can easily identify a channel that's underperforming and re-allocate the remaining resources from that channel to a channel that's performing well. This will help optimize your ad campaign and maximize your ROAS.
As great as optimizing your ad campaigns on the fly sounds, try not to over-optimize or change your campaigns too often. Doing so will prevent you from seeing long-term trends that you can use to build better iterations of your campaigns.
3. Create an Ad Strategy that Corresponds to Your Buyer's Journey
Effective ad campaigns aren't brand-centric.
They focus on the client.
That's why you must create an ad strategy that corresponds to your buyer's journey.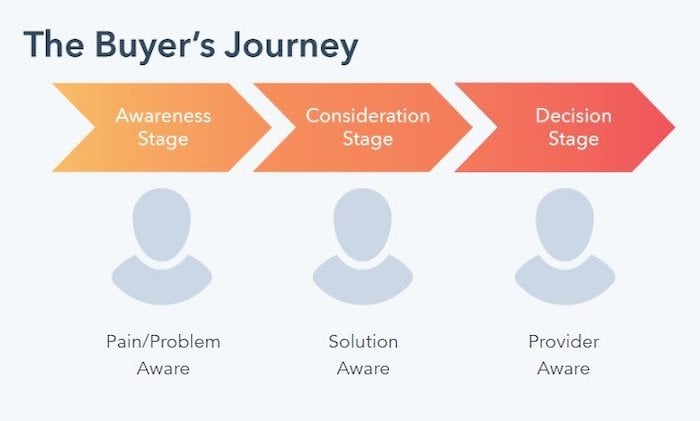 The buyer journey refers to the steps prospects go through before converting into customers. It usually features three distinct stages:
Awareness
At this stage, your prospect becomes aware of the problem your product or service solves. Create personalized ad content that acknowledges and agitates this problem. Visually engaging content is also best here as you want to grab your audience's attention as they scroll through content on the platforms you're advertising on.
Consideration
Your prospect starts considering solutions to said problem. Ads that demonstrate your ability to solve your target audience's problem work best here. You can also run retargeting ads here (using tools like SmarterHQ and AdRoll among others) to engage users who viewed your previous ads or content. Life Event Targeting is also another excellent way of optimizing your campaign at this stage.
Decision
In the decision stage, your prospect is evaluating the provider best suited to tackle their problem. Here, you need to create content that helps customers make informed decisions.
To craft optimized ad campaigns, you must consider these stages and align your campaigns to each stage. Successfully aligning your ads to each stage requires that you take a similar approach to multi-channel campaigns. The only difference is that instead of creating the same ad for different platforms, you create different ads targeting different people at different touchpoints in the buyer journey.
Aligning your ad strategy to your buyer journey is essential to optimizing your ad campaigns as it enables you to craft targeted and personalized ads and messaging. The result is better performing ads and, consequently, higher conversion rates.
4. Do Multi-Media Planning for Your Ad Campaigns
Media plays a crucial role in the impact of your ad campaigns. At times, you may want to use different media types for a single campaign to ensure an engaging and effective customer journey. For example, you may design a campaign that includes a combination of an ad, landing page, YouTube video, etc. Managing the cohesive flow of your media assets across different platforms is key to the success of the campaign.
If your customers get confused because your media assets across platforms are not in alignment, your engagement and conversion rates will plummet. You need to have a robust media planning strategy.
Multi-media planning can be a headache and getting it wrong can negatively impact your ad campaign's performance. But with the right tools, it becomes easy.
Again, this is where Salesforce's Advertising Sales Management tool comes in handy. It features a converged multimedia planning feature. This allows you to easily plan your media assets across paid, owned, and earned media channels.
Doing so increases your media planning efficiency. The result is an ad campaign optimized to offer customers a positive CX as they move across different platforms on your buyer journey.
5. Keep a Centralized Product Catalogue for Use in Your Ad Campaigns
An often overlooked and yet essential aspect of optimizing your ad campaigns is keeping a centralized product catalog. This is an online database of all your product inventory including descriptions and pricing.
Why is this essential to optimizing your ad campaigns?
Having a centralized product catalog allows you to easily set and display product pricing and use that info in your ad campaigns. This makes for a more pleasurable experience for your customers as it provides a lot of essential information they need to make a decision.
With a centralized product catalog, it becomes easier to see and decide which products you want to feature in your ad campaigns. It's especially helpful when running multi-channel campaigns as you can easily match product images to best-suited platforms.
Another reason having a centralized product catalog is crucial to optimizing your ad campaigns is that it helps you streamline some of your ad creation tasks. Without one, you'd be stuck in inefficient and unproductive processes that waste time and resources when you decide to change product-specific aspects of your ad campaigns.
The best way to have a centralized product catalog is to use a catalog service provider. This is a company or tool that helps you aggregate, enhance, and create product catalogs replete with product descriptions, images, videos, and other types of rich media content. These are factors that can contribute to your having a higher Google Ads quality score.
Salesforce users also have an advantage here, thanks to the Advertising Sales Management tool. One feature you'll appreciate is the Enterprise Product Catalog feature. This is a centralized and flexible product catalog that allows you to easily manage your product catalog ensuring consistency in your ads.
A well-organized centralized product catalog is essential in ensuring that any changes to your product inventory reflect in your ads. This ensures your customers always have accurate information.
Optimize Your Ad Campaign Frequently Asked Questions
How often should you optimize your digital ad campaigns?
It depends. For a successful campaign, you should only do major optimizations every six months or so. If a campaign isn't going well, you can tweak it as often as you like. Just be sure to let your campaign run long enough for you to see trends before you start making tweaks. It may take a campaign some time before you start seeing success.
What is ad optimization?
Ad optimization means using data to create and make subsequent changes to a digital ad campaign to better its performance.
What are some of the top ad optimization strategies?
Some of the best strategies for ad optimization include creating multi-channel campaigns; aligning your campaign with your customer's buying journey; using multiple forms of engaging media throughout your campaign; and tracking your campaign's performance
Why is campaign optimization important?
In order to get the best ROAS, you have to take steps to ensure your ads align with best practices for maximum audience reach.
Optimize Your Ad Campaigns Conclusion
Despite the competitive nature of today's business environment, you can still outperform your competitors and drive enough revenue-generating traffic to your business.
You can do that by optimizing your ad campaigns.
Following the above hacks will help you design, create, and execute ad campaigns that will help you attract, engage, and convert your target audience. Even if your ads are currently performing well, there's still more room for improvement just as there's still room to increase your bottom line (who wouldn't want that?)
What tips have you seen working for you when optimizing your ad campaigns?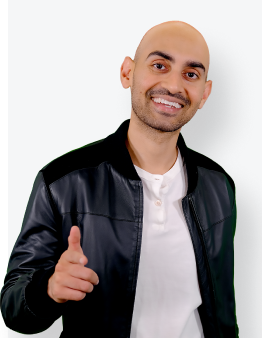 See How My Agency Can Drive More Traffic to Your Website
SEO - unlock more SEO traffic. See real results.
Content Marketing - our team creates epic content that will get shared, get links, and attract traffic.
Paid Media - effective paid strategies with clear ROI.
Are You Using Google Ads? Try Our FREE Ads Grader!
Stop wasting money and unlock the hidden potential of your advertising.
Discover the power of intentional advertising.
Reach your ideal target audience.
Maximize ad spend efficiency.