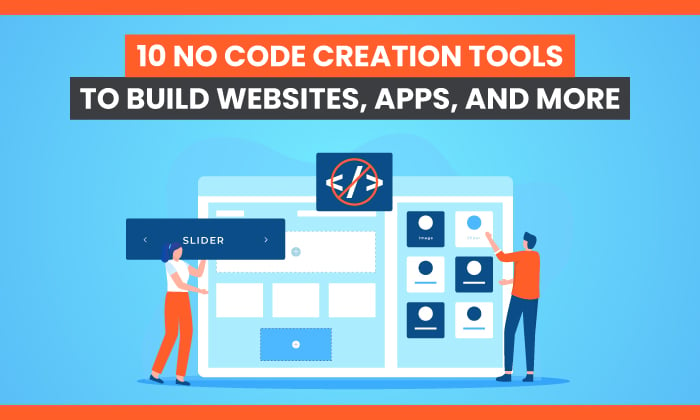 While you once had to be fluent in code to successfully build a website or an app, those days are now far behind us.
How?
Thanks to no-code creation tools.
These revolutionary interfaces allow users without classic programming backgrounds to build websites and apps through a graphical interface rather than using code.
The utility doesn't stop there: No-code tools can help entrepreneurs and marketers achieve feats that in the past were reserved exclusively for programmers.
These tools also support automated processes, allowing organizations and individuals to save time by automating time-consuming tasks.
What's better than time saved?
Money saved.
By eliminating programming fees and reducing billable hours spent on tedious processes, you can drastically reduce your costs.
Want to learn more?
In this post, we'll unpack the 10 best no-code creation tools and what they can do for you.
Who Should Use No-Code Creation Tools?
The short answer: everyone.
If you don't have a background in writing code or app development, don't fret.
No-code tools provide users with visual interfaces that eliminate the need for a seasoned code writer.
Perhaps you want to launch a new personal website but are intimidated by the process behind the layout. There's a no-code tool for that.
By using these tools, you can take website or app creation into your own hands, whether you're familiar with code or not.
Even if you are familiar with code, these tools can help you automate tedious processes that bog down your daily workflow.
Benefits of No-Code Creation Tools
While we've already covered the obvious benefits of code-free creation tools, there are several other benefits to these tools that can have an impact on your business.
Increased Focus on Pain Point Solution
Rather than spending excessive amounts of time trying to find and hire the right programmer, you can focus on honing in on the true value of your app for your customer by identifying and speaking toward their pain point.
Reduce Development Cost
When you opt to use a no-code creation tool, you can plan to save a substantial amount of your budget previously dedicated to development needs. With low or no price points, these tools can make a significant difference in your bottom line.
Speed of Release
Not only will you save money when you use a code-free creation tool, you'll also save time. Developing custom websites and apps is hard and time-consuming; using a tool with prebuilt templates is easy and saves countless hours.
Secure Environment
Regardless of what you're building, a secure environment should be of the utmost importance. When you use no-code creation tools, safety nets are prebuilt into the platforms, allowing you peace of mind.
10 No-Code Creation Tools You Need to Try
There are a lot of no-code creation tools out there, all with different functions for different user groups. We picked out our top 10 favorites that help solve specific needs without having to write a line of code.
Bubble
When you use Bubble, you gain the ability to craft interactive apps for both desktop and mobile browsers.
With Bubble, you get design freedom without having to wrangle the intricacies of code.
While traditional web applications require a manual deployment process, Bubble manages deployment and hosting. The platform also offers limitless users, traffic volume, and data storage.
In short, this is your go-to for building production-ready apps.
Zapier
We're fans of any tool that enhances connection and automation, which is why Zapier is on this list. With this tool, you can connect the apps you use daily.
Through "Zaps," users sync Gmail with Dropbox, Dropbox with Slack and so on.
If you don't use the above apps, don't worry. Zapier connects thousands of apps.
By building these connections, workflow is simplified, saving you time and eliminating unnecessary processes.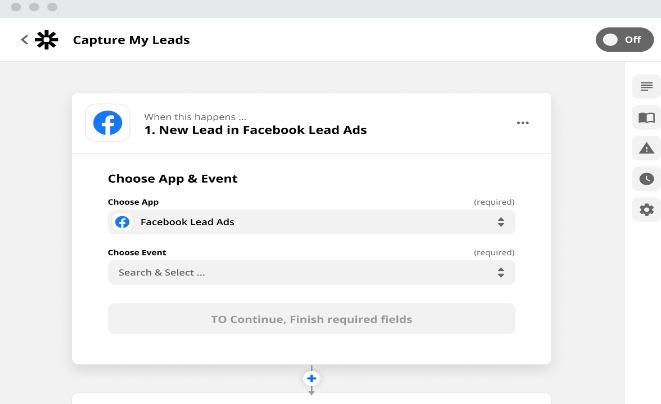 Stacker
This one is pretty cool. Stacker allows users to turn spreadsheets into apps, enabling you to securely share data with customers.
This lets you turn manual processes into automatic ones, streamlining onboarding and applications, enabling real-time collaboration, and ensuring secure file upload.
In essence, Stacker supports automation and collaboration through an easy-to-use, app-like interface that does all the coding for you.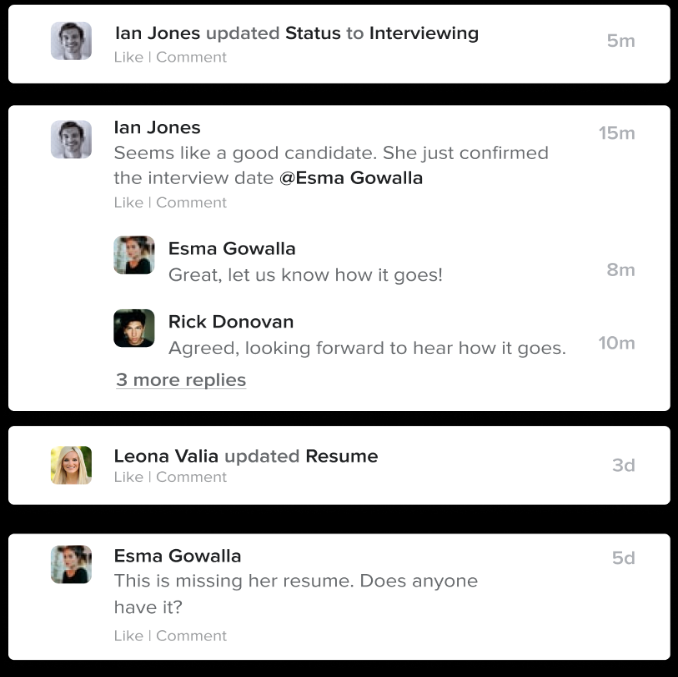 Voiceflow
In need of a voice or chatbot? Voiceflow should be your go-to no-code creation platform. Regardless of what channel you're using to reach your audience, Voiceflow designs, prototypes, and launches conversations for any channel.
With Voiceflow's unique functionality, you can build engaging, contextually-layered conversation and voice apps to create an always-on interaction for your customers.
Additionally, you can standardize approach across sites, projects, and channels with the tools' simple duplicative ability.
BugHerd
BugHerd helps you aggregate and implement website feedback.
This easy-to-use tracking tool enables users to instantly identify bugs through a visual component similar to a sticky note.
Comments will be pinned to the buggy element, allowing you to address issues directly from your website.
This tool also allows users to track given feedback on a list of bugs, ensuring you resolve issues as they arise.
Functionality includes adding comments, ranking bug severity, bug assignment, and report generation.
Perfect for the coder and non-coder alike, this tool makes bug removal a breeze.
SquareSpace
This easy-to-use website builder provides users with countless aesthetic templates to build the site of their dreams.
Whether you're setting up a third-party extension or starting an e-commerce store, SquareSpace provides users with access to designer fonts and color palettes to allow for endless customization.
Equipped with an intuitive dashboard, SquareSpace also allows users to track visitors' behavior and origin, allowing for a better understanding of the audience.
Once you've identified that audience, the platform comes equipped with social tools and email campaign builders to help you stand out among the crowd.
MemberSpace
This tool allows you to segment your website for different member groups.
Offering paid courses or video tutorials? Restrict access to payment groups with easy-to-use MemberSpace.
With MemberSpace, site owners control all member experiences, since members never move to an external site. They can login, manage access, and interact with content all from the safety of your site.
MemberSpace works across the content management system (CMS) tool continuum, so if you change platforms, you don't have to change functionality.
Additionally, and perhaps predictably, given the tool's purpose, users gain access to a private community that hosts conversations centered on the tool and membership topics.
Airtable
This online database allows collaborators to edit, store, and share information, whatever the term information means for the particular user group.
With similar functionality to an editable, online spreadsheet, users are invited to interact with Airtable.
While this tool may sound like other online spreadsheets, it has two distinct differences.
First, it's easy-to-use nature instills in novices and experts alike feelings of proficiency.
Second, Airable allows users to manage databases, not sheets. Given the complexity of databases, the ability to handle them through simple, streamlined workflows is a boon to collaborative teams.
What's more, the tool Airtable grows in tandem with teams, allowing increasing levels of sophistication as team needs evolve.
Parabola
Is your workflow bogged down by time-consuming manual processes?
If you answered yes, Parabola might be your new best friend.
This handy tool automates any task you can do in a spreadsheet.
Save time, reduce errors, and boost efficacy through automation. By using the tool's drag-and-drop builder, routine reports and complicated tasks are all automated, allowing you to focus on what really matters: growing your business.
Payhere
Wading into the world of e-commerce? Payhere can help you get paid anytime, anywhere.
This no-code creation tool enables you to send a simple link across any medium (think video call, social media, email) and get paid.
The tool also features both one-time and recurring payments, making it easy for consumers to set up their payment schedules.
In addition to the overall payment functionality, Payhere allows users to create a simple, one-page storefront where all your payment links can be displayed. You can link to this storefront from your social platforms or in your email signature.
This simple tool is a must for you sellers out there.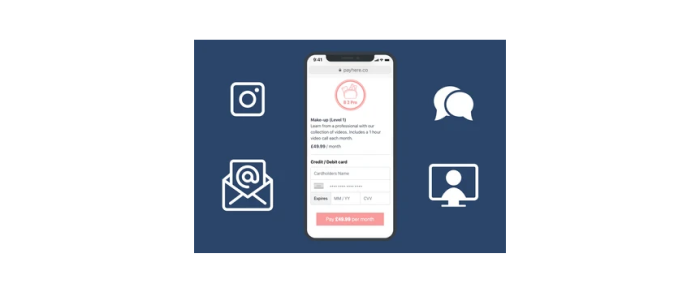 No-Code Creation Tool Trends
It makes sense that the demand for low- and no-code tools will continue to grow since usage doesn't demand extensive background.
In fact, Research and Markets reports the low-code market could be worth upward of $187 billion by 2030.
As the market for these platforms continues to skyrocket, here are the top three trends users of these tools should anticipate in the coming months and years:
1. Increased Adoption
As more and more consumers move away from traditional programming, you can anticipate increased availability and adoption of both no- and low-code platform models.
2. Rise of Automation
With the profusion of no-code tools with functionality to automate cumbersome, manual processes, expect to see a much more streamlined workforce.
3. Fusion Developer Teams
While developer teams have historically been made up solely of programmers, the rise of code-free creation tools is driving a more blended development team. By combining traditional coding with tools, organizations can build custom websites and apps that are created with a variety of different expertise.
Want to build an app, website, or other digital asset but don't know how to code? Here are 10 tools to try.
Bubble

Your go-to tool for building apps for desktop and mobile.

Zapier

Connect apps, tools, and other programs to streamline your workflows.

Stacker

Turn spreadsheets into apps and automate processes like onboarding and apps.

Voiceflow

No-code chat bot or voice bot creator.

BugHerd

Better understand web feedback with this easy-to-use tracking tool.

SquareSpace

Build and launch your website in minutes with no coding experience.

MemberSpace

Control the membership experience by integrating with your CMS>

Airtable

Online data base that makes storing, editing, and managing information easier.

Parabola

A handy tool to automate tasks from a spreadsheet to reduce errors and boost efficiency.

Payhere

Get paid fast with a one-page storefront.
Conclusion
Regardless of where you work or what you do, it is inarguable that some function of your life can benefit from the offerings of the above 10 tools.
You no longer need a background in programming to accomplish your digital goals. As you start your next digital marketing campaign, ask yourself: Which processes can I automate to reduce manual workload and increase focus on overall success?
By answering this question, you'll be able to isolate areas for improvement, optimizing your strategies and reducing manual processes.
What's your favorite no- or low-code creation tool to use?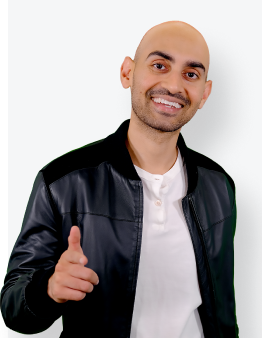 See How My Agency Can Drive More Traffic to Your Website
SEO - unlock more SEO traffic. See real results.
Content Marketing - our team creates epic content that will get shared, get links, and attract traffic.
Paid Media - effective paid strategies with clear ROI.
Are You Using Google Ads? Try Our FREE Ads Grader!
Stop wasting money and unlock the hidden potential of your advertising.
Discover the power of intentional advertising.
Reach your ideal target audience.
Maximize ad spend efficiency.