Links are still very important to site owners. Recent Google algorithm updates only shaped a new context for legitimate link building.
It's true that when your web page ranks at the top of organic search results on search engines, you'll get a larger portion of the searchers. Building more inbound links gets you to the top of search engines much faster.
But, many bloggers and content marketers think that you can't get high-quality links unless you spend hours creating useful content.
That may be true if you don't know any other strategies. But, I can tell you that most of my inbound links didn't come from my content.

No matter how people feel about link building, Google still cares about natural, high-quality links. Millions of people hunt for information on search engines like Google every day with search engine queries related to the topics you address on your site.
But, how can you lure these people in from search engines, if your web page doesn't have a high-quality link profile?
You may not have the time to create all of the content in the world, but that shouldn't stop you from "earning" links and actively striving for an effective link building strategy.
Here's a breakdown of proven link building tactics that will help you get high-quality natural links without creating new content.
Tactic #1: Curate High-Quality Infographics
When people create an infographic, their goal is to get other people to promote it for them, thereby allowing them to build links, traffic, and authority.
For example, if you want to embed one of my recent infographics, you don't have to get my permission. All you have to do is visit the web page where the infographic is located, scroll to the bottom and copy the embed code:

When you embed this HTML code on your web page, the infographic will appear as though you created it yourself. Then, you're ready to engage your target audience with a piece of visual information that you didn't labor over.
Infographics are a powerful force in link building strategies.
OK, I know I've talked about infographics a lot. But, I'm not going to stop. Every other day, I get a reader asking me how to leverage the power of infographics to get the right inbound links for their own sites.
In fact, someone asked, on Quora, "how do you best optimize infographics for SEO"
I've used infographics to grow my traffic and brand awareness. In 2010, when we started publishing high-quality infographics on KISSmetrics, we generated 2,512,596 visitors and 41,142 backlinks. And, the proof of those link building efforts is still rising from infographics that we created months ago.
If you want to create infographics like the ones on my blog, then you'll have to shell out $1,000 or more. I use Visual.ly to create attention-grabbing infographics. But, if you're not able to create new infographic content from scratch, you can curate infographics from others as part of your overall content mix.
Your target audience is looking to you for a flexible content mix that they can easily follow.
They perceive you as an expert and they'll trust your strategy.
Content mix simply means the formats or modes by which you nurture and engage your audience.
Most marketers are already taking advantage of content curation.
But, don't just curate blog posts and articles – do the same with infographics. It's the most popular way to use this type of content.
Find 3 – 5 high-value infographics, use Skitch or any screen capture software to copy the section that's relevant to your current idea and use it.
Now that we know the importance of content curation, especially when it comes to infographics, where can you find infographics to curate?
i). Go to Google Images: Type your main keyword + infographic – e.g., "how to monetize a blog + infographic," into the search engine.
ii). Analyze your search results: From the search results page, choose the infographic that you'd like to curate.
When you click through to the page where the infographic is, you can easily use your screen capture software to cut the exact section that you want.
However, it's important to make sure to link to the original infographic and, if possible, let the author know about it. For example, the infographic section below was extracted from Blogging.org:
If you take time to dig through Google, you'll find thousands of high-quality infographics that you can curate. Always look for the embed code – 94% of infographics will have it.
Many marketers who spend lots of money to create fresh infographics don't know how to push the resulting graphics to the right audience and use them for an exercise in link building.
That's where you come in. Help them promote it and get some of the traffic, link profile and authority for yourself. Zig Ziglar said it best:
You can get more infographics that you can curate from:
Just as you can with articles and blog posts, you can do a lot more than simply share infographics. You can create a SlideShare presentation with the ideas and data included in the infographic.
Or, you could make a short video or record a podcast to explain how the infographic works (of course, you'd take the points and explain them one at a time).
So, does curating infographics help you generate authority inbound links to your site? Absolutely!
WordStream got their infographic published on CNN. When Techcrunch discovered that a media site had curated it, they followed suit. Ultimately, WordStream generated over 20 links to its site.
Ann Smarty generated 10 links to her infographic in just 2 days.
When you curate infographics the right way, you'll:
Establish thought leadership

Increase brand visibility

Boost SEO
Here's the chart: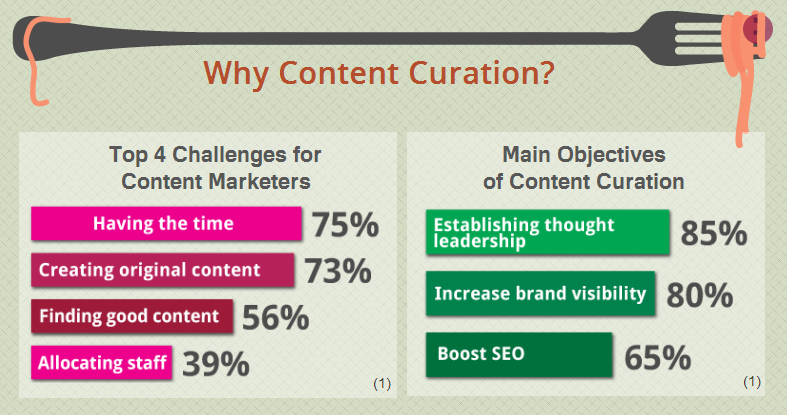 Curating infographics is a surefire way to stand out from the crowd. While others are curating blog posts and videos, you can establish authority by taking a piece of an infographic and making the most out of it.
If you intend to repurpose an infographic "as-is," make sure that you get permission from the owner. And, never forget to credit the source.
Tactic #2: Build Links with Repurposed Content
If you don't have enough time or money to outsource content creation to professionals, your best bet is to repurpose the content that you already have.
If you're a big fan of Marvel, you'll agree with me that this Disney-owned brand has been repurposing content for a long time. Marvel was originally focused on comics. But, a few years ago, their strategy shifted towards a series of superhero films, including Iron Man, Captain America, Thor, and The Avengers.
These films were blockbusters on their own, but Marvel took it a step further by repurposing the films in a number of ways:
Blog posts:

These posts published on Marvel.com gave fans additional information on characters and cast.

Podcasts:

Marvel has a special podcast called "The Week In Marvel." Marvel films are condensed and pushed out as podcasts so that fans can listen to their favorite films while driving or on the go.

Games:

Most of the superhero characters have become gaming legends

Videos:

Marvel has an active YouTube channel and their playlists feature interviews with the crew and cast, as well as trailers and television commercials.

Images:

If you check out Marvel's Instagram and Pinterest pages, you'll find galleries of images from their films.
Content is still king when it comes to building a web presence and nurturing a targeted audience. You achieve this by listening more, talking, sharing and engaging with your ideal customers.
Remember that the purpose of every piece of content that you publish is to be read by thousands of people.
The question is, are you achieving that purpose?
If link building was all about writing fresh content, then only a few bloggers and marketers who love to write or can afford to outsource consistent new content creation would get the best, high-quality links. But, it's not so. You already have everything that you need to harness the power of link building if you can leverage your old content.
As a content marketer, you have to understand that your brand is your identity. It's your advantage in an increasingly competitive industry. Your customers want content that will appeal to them.
No matter what industry you're in, you can take advantage of this opportunity that many brands are missing out on and repurpose your content in a way that will suit your ideal customer.
The moment your customers perceive you as an authority, they'll advocate for you, even when you're not there. This is the true objective of marketing.
According to Convince and Convert, you can turn 1 piece of content into eight. Most people approach repurposing as if it's the same thing as republishing – but it isn't.
On the contrary, repurposing content automatically makes that content unique and more appealing to your audience.
For example, if I turn my 1000-word blog post into a video presentation and upload it to YouTube, the plain text becomes visual and Google won't treat it as duplicate content. I'd also change the title to make it 100% original and stay completely off Google's duplicate content radar.
Jay Baer does this well. Jay's popular video training is my favorite channel for learning about the latest trends in social media marketing. Each "Jay Today" episode is transcribed, using SpeechPad, a transcription service.

Then, Jay's team will rework the headlines (titles) into 3 compelling and 100% unique headlines.
Jay will then post the video and written content on Medium, LinkedIn and his blog. In fact, from one 5-minute video, the content will be repurposed in 10 different ways and distributed to the right people.
Content marketing isn't "one size fits all." You've got to find ways to generate leads, gain traction and earn high-quality links without creating fresh content on a daily basis.
Blogging is a surefire way to attract paying customers and nurture them.
See also:
Tactic #3: Start a Conversation Around Your Popular Posts
Have you had any popular posts in the past 3 to 6 months?
I'm sure you have.
Yet most bloggers and content marketers fail to fully leverage their more popular posts.
Engagement metrics that help you gauge the popularity of a piece of content include comments, dwell time, social sharing and conversions.
The very fact that your post got over 100 comments, or achieved any milestone that you've set as a benchmark, means that you've got to take that post and run with it – spark up a discussion around your popular post.
If you didn't publish a video or image on your popular post, make sure to add those before the discussion starts. You'll get more engagement with visuals.
Customer engagement is all about gauging the needs and desires of your customers and giving them the exact solution they're craving.
This is because 61% of consumers' buying decisions are influenced by custom content. You might need to revitalize your customer engagement strategy.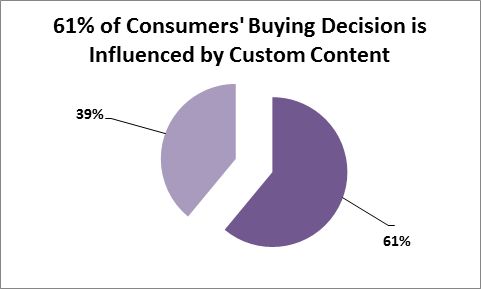 Top marketing blogs understand how to revitalize a popular post to build links. For example, every other week, Moz scours through its archives for posts that gained traction when published within a specific period of time (e.g., 3 months, 6 months and up to 1 year).
You could even change the date of your popular post in order to convey that it's been updated – as long as you update the content to match current data and facts.
Another blogger who understands how to spark some new life in an old, but popular blog post is Brian Dean. Some time back, he published one of the most popular posts in the history of SEO, entitled "Google Ranking Factors: The Complete List." Recently he updated it.
Notice that Brian's in-depth and high-value post already has over 46,000 social media engagements.
Don't forget that this was the same post he published almost a year ago, but he continues updating it. Each time Google adds or changes one of its ranking factors, Brian quickly edits his post to make it current.
This post is still earning natural and high-quality links and is a great example of a powerful link building strategy, that doesn't expend too many resources to achieve.
A lot of people still cite and recommend the post to their fans, readers, prospects, and customers.
Here are some of the simplest and most effective ways to trigger new conversations around popular content:
i). Community syndication: Syndicate your popular posts on digital marketing and blog communities. These communities have thousands of members who can promote your content.
ii). Push it to the top: This is easy to do. Just locate the popular post and pin it to the top of your blog. Encourage your readers to leave comments, ask questions and share their opinions.
iii). Upgrade your popular post: In this case, you simply take your blog post that is already popular, create a SlideShare presentation or video, upload to SlideShare or YouTube, then copy the code and embed it on the same web page as your popular content.
That way, you can promote both pieces of content, increase your odds of getting natural links as a result of the new content format and upgrade and also establish yourself as a skilled digital expert.
You could even find a relevant and insightful TED video to embed alongside your popular post.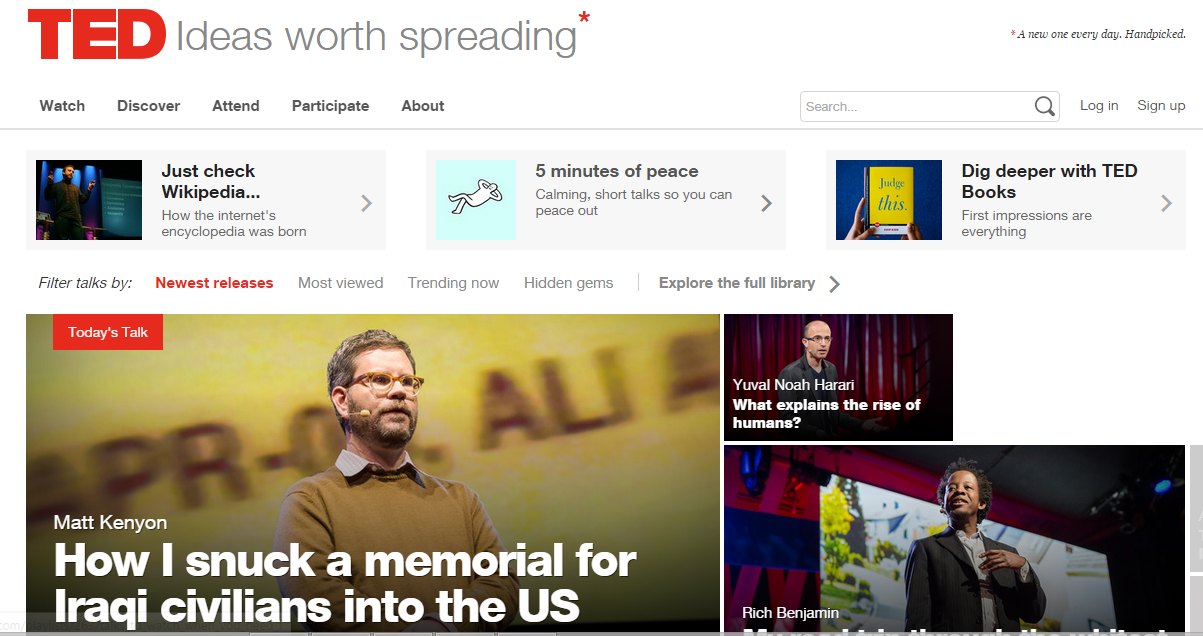 TED videos may be better for your popular posts, because they're from world-renowned experts, unlike YouTube where anyone can upload videos, with greatly varying degrees of quality and authority.
Tactic #4: Leverage Email Outreach to Connect
You know that email marketing is powerful, right? It's the only marketing method that outperforms social and search engines by a long stretch.
When you approach email marketing the right way, not only can it increase your revenue, but it can act as a gateway to getting follow links from influencers and boosting your link building efforts.
Your target audience wants custom content. So, this is the perfect time to start using dynamic content to deliver highly personalized experiences via email.
There's nothing terribly complex or fancy about email outreach. It's been around since the early days of the internet. Job applicants have historically done it. By sending a resume to a company, you're expecting a response – that's true of all email outreach.
Gleam, a small startup in Melbourne, Australia, has mastered email outreach. Like every startup with big plans and a limited marketing budget, it struggled to reach influencers, founders and marketing pros.
But, as soon as Gleam embraced email outreach with the focus on "relationship building," it saw a 90% response rate from founders, a 50% response rate from marketing teams and a 10% response rate using feedback forms and "contact us" features.
Honestly, getting follow links through email outreach sucks. It's time-consuming, but it's easy to measure.
For example, you could send out 20 emails today requesting follow links from other bloggers. If any of your recipients reply and includes your link on their post, you'll know through a pingback or a notification from the person.
But, before you start reaching out to bloggers, content marketers, and site owners, you'll want to do a few basic things first:
i). Use Yesware: This works best with Gmail. Before your email is sent, you've got to set up tracking for your email, and Yesware is perfect for this task. I've been using it for a long time. You can use an Excel spreadsheet to keep track of every email address.
The good thing about Yesware is that it'll show you which subject lines are clicked the most, based on your history.
ii). Send emails at the right time: The time that you send your outreach emails matters a lot. Your ability to know the perfect day and time to push send helps to determine your open rate.
Depending on your industry, the optimal time may vary, but we have data from reliable brands and email marketing companies to work with.
According to Experian, "Tuesday is the best day to send an email, because emails sent on Tuesdays have the highest open rate compared to other weekdays, and email open rates usually increase after 12.00 p.m., with the most active period being between 2 p.m. and 5 p.m."
When you're sending emails, adopt the mindset of an inbound marketer, not an outbound marketer. The chart below clarifies the differences:
Once you've got the basic elements ready, look for bloggers who are likely to send you follow links and raise your link building profile.
If you write an expert roundup post highlighting the thoughts of different industry experts, you'll increase your chances of getting more natural links from those experts. That's because we humans like to reciprocate.
And reciprocity is a key component of organic link building.
We'll discuss how to write an expert roundup post some other day because this guide is about leveraging all of the resources that can get you 100 high-quality links.
But, rest assured that even if you only get 10 high-value follow links through your email outreach, your rankings will improve and Google will trust your web pages more. Consequently, Google will send you more organic users. If you've been targeting long-tail keywords, you'll start ranking for them, too.
Follow these simple steps to find the right blogs in your market:
Step #1: Go to Ubersuggest – On the homepage, plug in your main keyword (e.g., blog strategy). Then, click the "search" button:
Step #2: Click "content ideas" – These high-ranking sites are your competitors and they're the right blogs to build links from since they're related to your subject or theme.
However, you don't want to contact the blogger and just ask for the link. That wouldn't be a valuable link building effort. What you want to do instead is find broken links on any of your competitors' web pages.
The first step in doing so is running a quick Google search.
Go to Google and look for this string in the search engine:
intitle:"blogging business" inurl:"links"
Here's what you'll get:
I'm interested in the highlighted result because it contains a strong link profile to several other blogs and web pages. When you get to the web page, here's what it looks like:
From these links, you need to find broken links. How do you achieve that?
Step #3: Go to brokenlinkcheck.com. Plug the resource page URL into the search box and click the "find broken links" button:
Step #4: Analyze the broken links – If you scroll down the search results page, you'll see all of the broken links and their sources.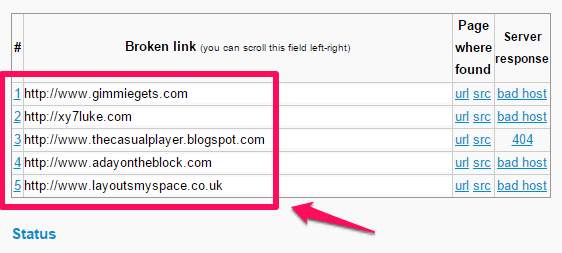 Now it's time to send an outreach email to the blogger and request that they replace one of the broken links with a link to your own web page that's active, useful and relevant.
There is another important aspect of email outreach that you should pay attention to: Before you can send the emails, you need to know the first or full names of your recipients.
That way, you can address them properly. Don't address them as friends, because friendship isn't cultivated on the first contact that you establish with a stranger.
Let's assume that you found a broken link on a popular blog, such as Problogger.net or Marieforleo.com, and that you want to contact the author. The question is, how do you know Darren's or Marie's email address?
Let me show you how I do this in 2 steps:
Go to VoilaNorbert: This is a simple tool that helps you find the email address on a site easily. Plug the person's first and last name and blog URL in the spaces provided and click the green button:

Step #2: Copy the person's email address. "Norbert" dug around and found the right email address. Here:
The next step is to write your emails.
Many people are good at writing blog posts but don't know how to write persuasive email copy. The skills are quite different.
If you're not confident of your email writing skills, you can use the templates below:
Here's a broken link email template that works:
Note: You don't have to send "broken link" emails only. There are times where you'd need to send a simple link request email and it could get you the link that you need. Here's an example:
I've been using these two email templates for years, although I've since tweaked each. A lot of people now have access to the one above and I prefer to be original. But, you can model it. I typically get a 6 – 7% response rate from these emails.
A lot of brands, e-commerce stores, and content marketers have benefitted from email outreach.
Make sure that you're a real person before sending an email to any blogger, content marketer or influencer.
This means that you've got to use your real name, picture, and phone number. Studies found that including your phone number, both on your blog and on your email, will increase your response rate.
See also:
Conclusion
Earning high-quality links without creating fresh content is one of those areas you've got to consider critically. You may not have tons of time to write engaging content or the budget to hire a proficient writer – many bloggers don't.
Yes, I've been writing unique content for over a decade and I don't see that changing anytime soon. But, even so, there are times when I'll experience writer's block or simply don't have time to write a 2000-word article, even in 2 hours or less.
Content will never cease to be king, but promoting the published content is queen. And link building is an important, but often overlooked, part of an effective strategy. Content promotion is every bit as valuable a skill as writing. It's marketing the content that generates more leads, more indexed links and increased revenue for you, not just creating fresh content.
That's why we have more New York Times bestsellers than New York Times best authors.
Have you ever built a valuable link to your web page without fresh content? How did you do it?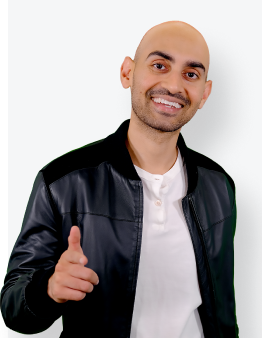 See How My Agency Can Drive More Traffic to Your Website
SEO - unlock more SEO traffic. See real results.
Content Marketing - our team creates epic content that will get shared, get links, and attract traffic.
Paid Media - effective paid strategies with clear ROI.
Are You Using Google Ads? Try Our FREE Ads Grader!
Stop wasting money and unlock the hidden potential of your advertising.
Discover the power of intentional advertising.
Reach your ideal target audience.
Maximize ad spend efficiency.