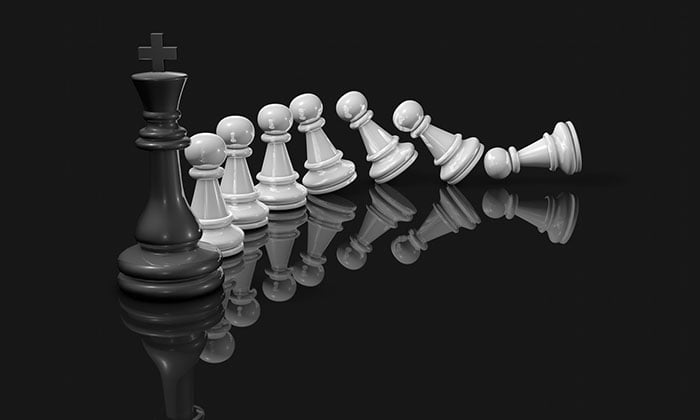 Viral content is the sometimes-elusive white whale that everyone wants, but that can be very hard to get.
But that doesn't mean we aren't trying.
Large companies have entire teams dedicated to creating a viral buzz.
This means that it's probably unlikely that your small business can fully compete.
Which is why promoting content is often thrown on the backburner. You're busy doing ten other things to grow your business.
But you need that consistent, viral traffic that will drive insane growth for your business.
If you stick to the same old channels, you risk locking yourself into the same growth pattern that you have now.
But, thankfully, there are ways around that.
Influencers are one of the best ways to drive the sales of a product or service.
They work just like a personal recommendation would, by providing the power of an industry expert who has a loyal following primed and ready to listen to their suggestions.
This makes them a great way to drive fast sales from relevant traffic sources.
And that's why influencers are one of my favorite ways to grow a business.
This doesn't mean paying Kim Kardashian to post about your SaaS product, though.
Keep your focus on relevant, accessible influencers who can bring value and growth to your brand.
Here's how you can grow a team of influencers for your company (and why you need them).
Why you need influencers in your marketing strategy
Let me start off by telling you a story.
I recently went through the dreaded process of getting a new computer for both business and personal work.
Mine was breaking down, it was slow, and I couldn't take it anymore.
So I reached out to a bunch of friends and fellow entrepreneurs to get their thoughts on what computers were the best.
A bunch of them suggested getting an Apple, but some said to buy a PC. No real specifics, just general ideas.
I left most of the conversations more confused than when they started.
I did tons of research online, scouring review sites for the best information. And it got me nowhere.
I still hadn't made a purchase decision.
Until one friend told me to buy the 4k iMac from Apple:
Since my research had gone nowhere fast, I bought it.
Now I use it on a daily basis and love it.
The point is:
My friend influenced me to buy this product, and millions of purchases like this story happen on a daily basis around the world.
Which brings me back to the whole point of this article: Influencer marketing is one of the best ways for marketers to grow their businesses.
I've not only found great success using influencers but have also participated in being an influencer.
It's a great way to share products and content that you love and to get others to jump on board, too.
It was already popular in 2015 and 2016, and marketers are looking to expand their influencer budgets even more in 2017:
Why? Typical advertising outlets aren't working as well anymore.
Banner blindness is killing the display advertising strategies that we've come to know and love.
People are sick and tired of invasive ads. We see so many on a daily basis that we subconsciously tune them out.
And that has led to the use of technologies that remove these ads.
In fact, the use of ad-blocking technologies is on the rise:

According to PageFair's 2017 report, there are currently 615 million devices around the world using ad-blocking applications.
11% of worldwide Internet users have them, too.
And it's growing at a 30% year-over-year rate.
That should be pretty alarming to you if you depend heavily on online advertising to fuel your business growth.
And that's not all:
eMarketer forecasts that by the end of 2017, more than 25% of Internet users (1 in 4) will use an ad-blocking software.
Just one look at the graph of usage should scare you:
On top of just the usage, the motivation behind using ad-blocking technologies paints a grim picture for the future of online ads: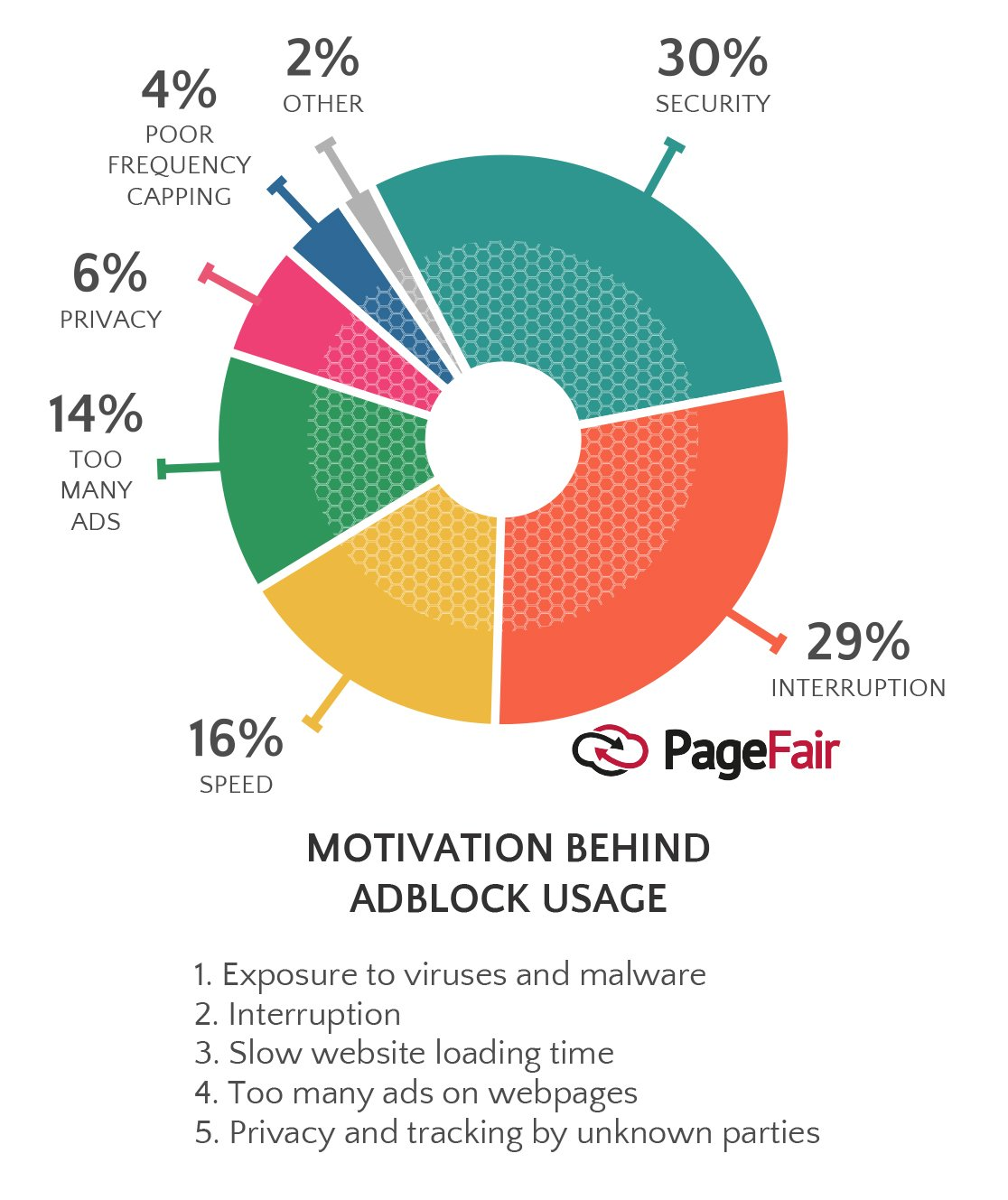 The second biggest reason for using ad-blocking apps is "Interruption," and the fourth reason is "Too many ads on web pages."
Meaning people don't want to see your ads anymore! They are annoying, plain and simple.
That's why you need influencer marketing.
PPC display ads are going downhill fast.
Typical advertising streams that once produced your best customers will soon be nonexistent.
Just look at how well influencer marketing stacks up to advertising when you compare ROI:
Even your best display campaigns aren't going to compare to the minimal effect of average influencer-marketing campaigns!
And according to TapInfluence, influencer marketing drives 11x more ROI vs. all other forms of digital media.
Influencer marketing is powerful. There's no doubting its ability to produce sales.
People love engaging with their favorite brands on Instagram, YouTube, Facebook, and more.
So it's not a shock that recommendations from these people will drive fast, easy sales.
Instead of following the typical inbound marketing strategy to get a customer through the buyer's journey, implement influencer marketing.
So, what are the best tactics to use with influencers to grow your brand?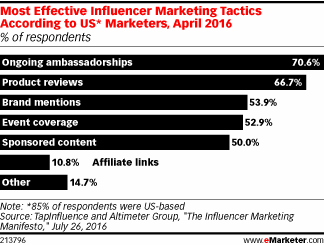 The best tactics tend to include:
Having influencers conduct product reviews
Starting ambassador programs
Providing event coverage
Leveraging brand mentions
Creating sponsored content.
So, are you ready to get started with influencer marketing?
Here's how you can grow a team of influencers to get your business to the next level.
First, you need to set campaign goals
Setting campaign goals should always be your first step when conducting a new process.
The same goes for building out a team of influencers.
The influencer marketing scene is crowded with tons of famous celebrities who may be tempting to tap into.
But remember: You need relevant influencers who will drive relevant traffic to your products.
For example, check out this influencer marketing campaign that Naked Juice ran with Kate Lavie.
Naked Juice has products that focus on a healthy lifestyle for the active, on-the-go person.
So it made perfect sense to team up with that specific influencer who embodied that lifestyle!
Think about it: If you sell SEO services, using Justin Bieber to spread the word probably wouldn't do much for your brand besides draining your marketing budget.
The type of influencer you choose will have a huge impact on your success.
So it's imperative that you pick one in your niche or who embodies your audience.
Here's a basic template that I've used to set concrete goals:
Influencer campaign goals
Influencer background info:
Name:
Age range:
Popular on social media platforms?
Campaign revenue goal:
The number of expected posts:
Which platforms?:
Special notes:
Next, you need to set realistic (yet specific) goals for the campaign.
Think about concrete data like:
This influencer marketing campaign should drive $XX in sales by XX date
We will spend $XX and get $XX in sales
This campaign will last XX months to achieve the desired result
Once you've set goals that are achievable and realistic, it's time to build your team of influencers.
Manually search for influencers
According to the popular influencer marketing automation site TapInfluence, there are only a few ways to prospect for influencers:
Manual searching
Marketplaces
Databases
Databases and marketplaces often cost money to use or access, so if you can circumvent them, you can cut costs dramatically.
Keep in mind: Manually searching for influencers is time-consuming.
So if you have the extra money in your budget to spend on marketplaces and databases, do it.
If you don't, you can still find great influencers on your own.
Start by heading to Google and conducting a basic Google search like "*product topic* influencers:"
This should turn up some basic results and round-up style list posts like this:
Start reading through these posts and scouring the influencer profiles.
Many of them will have social links to each person, background information on their career and influencer history, and even aggregate data like their total social following:
You can start a spreadsheet on Google Sheets to keep track of their information and rank them in order of importance.
Another great way to prospect for influencers without the use of databases or marketplaces is by searching directly on social media platforms that you want to use.
For example, if you want your campaign to focus on Instagram marketing, start by searching for the top Instagram influencers.
You can do this by searching for the following hashtag on Instagram: "#ad:"
Why? Because all influencers are required by law to make it clear that their post contains an ad for a product or service.
And that means that you can easily see millions of posts by top influencers with this hashtag.
Start by browsing the photos for related products, services, or influencers who look like their lifestyle would fit your product for promotion.
It's a great way to find influencers who are already in the game.
For example, if you have a mobile application based on photography, you could target this influencer, who already takes incredible, scenic photos: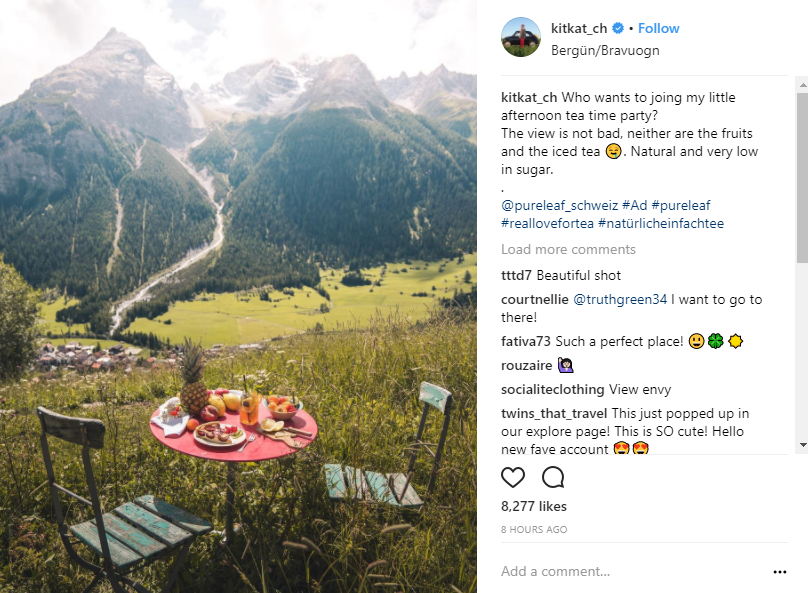 Your photography-based mobile app would be a perfect fit for this influencer because it directly fits the brand image.
Click on the influencer's profile and check out the rest of their photos:
Inspect their follower totals, their engagement on every post, and even their website.
Make sure their brand image aligns with your goals and always check for highly-engaged audiences.
Simply repeat this process multiple times for your niche to find the best influencers on your own.
If you don't have time to do this yourself, consider using a service.
Here's how to do that.
Use existing marketplaces to find the perfect influencer
There are hundreds of sites that focus solely on connecting marketing companies and brands with the best influencers.
Consider businesses like Tribe, TapInfluence, HYPR, and more.
These marketplaces often cost money to use, but some offer free trials that will work for your basic, beginning needs before you have to make a decision.
They are great for initial prospecting without having to spend money right away.
I use them all of the time to conduct fast research on various influencers and their historical data.
TapInfluence allows you to browse tons of different influencers and see instant data and pricing: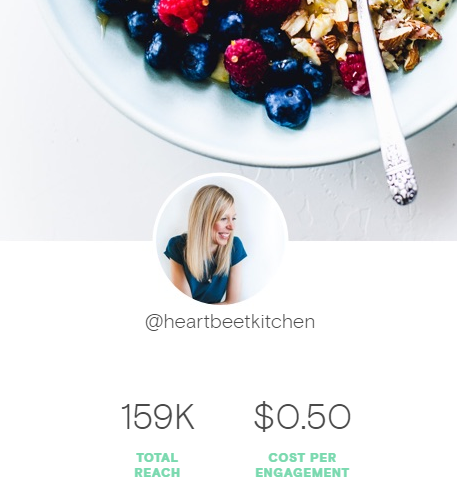 HYPR works similarly. You can browse different influencers based on "Key Interests" and their following:
To get started looking for influencers on these marketplaces, create a free account with HYPR by clicking "Try for Free" on the homepage:
You can start your free trial fast by entering some basic account information:
Next, verify your email address to finish the setup: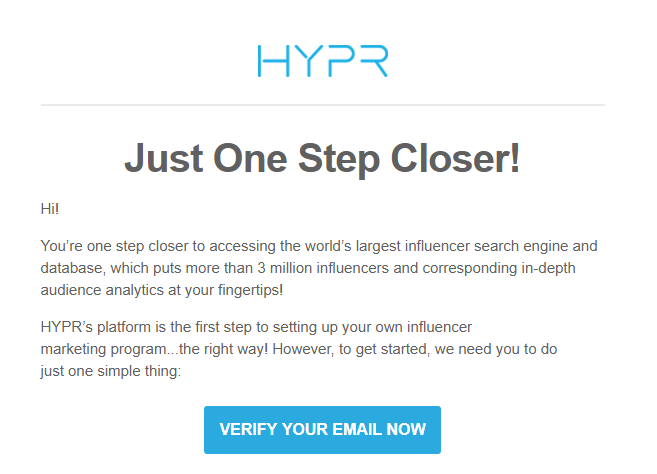 Using HYPR you get a massive free trial that allows you to search actively for influencers and even view detailed reports:
It's one of the best platforms for testing the waters and seeing if influencer marketing platforms are right for your company.
To start off, you simply search based on multiple demographics, target keywords, and follower counts: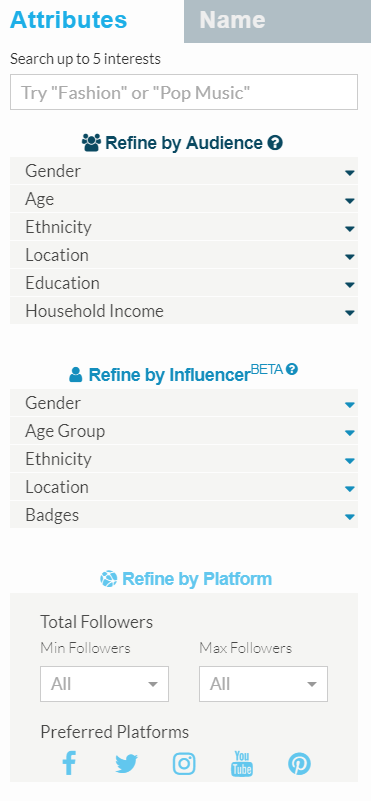 You can even select your preferred platforms, too. This is a great way to narrow down your search to specific influencers.
For example, if you're looking to go huge with the viral promotions, you can select multiple platforms and have a high follower count as your filter.
Let's run a few example searches to show you how this platform works and how easy it is to find great influencers.
Say you are trying to find influencers for your photography application on mobile.
Refine your demographics to fit your target market:
This should turn up countless results of top influencers for this basic search:
On a basic search like this, most of these influencers will likely be too big for your company.
Narrow down the search using the follower count and platform selections:
Now you should get results that are going to be less expensive and more niche-based:
For example, all of these influencers specialize in Instagram and have great backgrounds in photography.
They would be perfect for promoting a photography application.
If you find one that you like, simply click on their profile to get tons of useful data:
You can evaluate reach and engagement:
You can also see things like the income range of their following to make sure your product would be obtainable: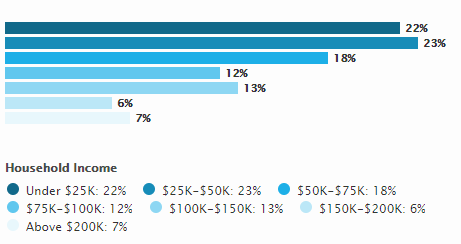 The program even integrates Google Trends into the mix to give you a picture of their search history on Google: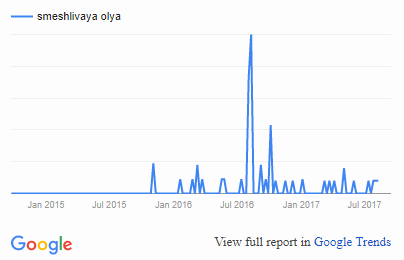 Once you've prospected different influencers, you can easily add them to lists or even download the report data into PDF format:
It's a great tool that allows you to conduct more than 100 unique searches and download 20 reports for free.
If you still can't find niche influencers, start refining your searches by up to five different interests:
HYPR helps make your influencer team-building incredibly easy.
You don't have to spend hours prospecting on Google or directly on social networks to find the best people.
You can simply use HYPR to speed up the process and collect and compare multiple influencers with detailed data.
It's definitely my preferred method of prospecting because it allows you to see how influencers perform on different social networks.
I also recommend that, if you find an influencer you like, you should manually browse their social media profiles.
This can give you a higher idea of engagement and how many followers are actually active.
If someone has 100,000 followers but only gets 5,000 likes per post, it might not be worth the high price tag.
Look for influencers who get great engagement despite the number of followers.
Remember: An influencer with 5,000 followers and 5,000 average likes is better than one with 100,000 followers and 3,000 likes.
Conclusion
Content promotion and growing a company has never been more difficult.
Creating a viral buzz on content is a tricky business.
There are millions of brands out there trying to do the same thing.
Some even have teams dedicated to their content promotion and driving viral traffic.
It can be hard to keep up, but you need that traffic for your business to survive, or to grow to the next level.
Thankfully, it's not time-consuming or difficult to build a team of influencers.
And they are one of the best ways to drive countless sales.
Why? Because people trust them and their recommendations!
I've personally used influencers to grow each one of my businesses.
They are great at what they do, and influencer marketing allows you to put your marketing strategy on autopilot.
Start by setting your campaign goals. You can't have a good campaign without a perfect plan in place.
Next, manually search for influencers that relate to your brand or product. It's a great way to save money.
Lastly, try tapping into existing marketplaces that are designed for influencer marketing.
These will help you automate your marketing and save tons of time.
How have you successfully worked with influencers to grow your brand?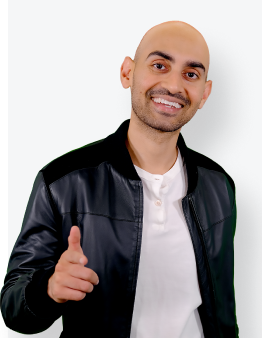 See How My Agency Can Drive Massive Amounts of Traffic to Your Website
SEO - unlock massive amounts of SEO traffic. See real results.
Content Marketing - our team creates epic content that will get shared, get links, and attract traffic.
Paid Media - effective paid strategies with clear ROI.