When you think of your business's Facebook Page performance, does it fill you with feelings of frustration and despair?
Are you at your wit's end with the lack of organic reach?
Well, Facebook Stories is your ticket to higher engagement, brand exposure, and more sales.
With over 300 million active daily users, it's a lucrative opportunity for your business and you're leaving money on the table by ignoring its potential.
Don't believe me?
According to a study by HubSpot, 70 percent of US users prefer Facebook Stories over Snapchat and Instagram Stories.
I bet you didn't expect that.
Despite Gen-Z favoring platforms like TikTok and Instagram, Facebook still commands a massive audience. With 1.59 billion daily users and 31 percent of those between the ages of 25-24, Facebook has the eyeballs and buying power.
That's not the only thing the feature has going for it.
Stories has easy-to-use features, syncs with Instagram, and has a prime spot at the top of users' News Feeds. With no ad spend budget, you can still get your content seen, promote your brand, and grow your relationship with new and existing fans.
Ready to tap in?
Here's everything you need to know about Facebook Stories and setting up a winning content strategy.
What Are Facebook Stories?
Facebook Stories are short 20-second videos or 5-second photos that disappear after 24-hours.
Like Instagram Stories, you'll find Facebook Stories from your friends and the pages you follow at the top of your News Feed on the mobile or desktop app.
When you click or tap on a Story, you'll have the option to type out a reply in the chatbox at the bottom of the screen or send the creator a reaction emoji.
Creators can see Facebook Story insights like:
number of unique opens
total engagements
total number of Stories published
audience demographics
With millions of people using Facebook Stories every day and the option to share your Instagram Stories directly to Facebook, it has huge potential for brand exposure and shaving off hours from your content production process.
Why You Should Use Facebook Stories for Marketing Your Business
Don't see the value in adding Facebook Stories to your marketing mix?
Here are three benefits you should consider if you want to elevate your brand's online presence and build an engaged community.
It Builds a Relationship With Your Audience
In a recent survey, 65 percent of the thousands of respondents said they'd felt an emotional connection to a brand.
Think of your Facebook Stories as talking to your best friend.
The people taking the time to watch your 20-second clips are your biggest fans. They're invested in your brand and want to get to know you better.
It's a powerful connection to have with your audience and you should nurture it.
After all, we buy from people we know, like, and trust.
What does it mean for someone to "know" you?
According to Psychology Today, it boils down to opening up and sharing personal information. This creates trust, vulnerability, and makes people like your brand.
When it comes down to asking for the sale, the know, like, and trust factor will make selling your product or service that much easier.
Use your Stories to grow the relationship and develop a deeper bond with your followers.
It Helps You Beat the Algorithm
It's no secret.
Facebook's organic reach is non-existent. The average organic reach of a Facebook post is only 2.2 percent.
Unless you're willing to whip out your credit card for Facebook Ads, you're going to struggle to get your feed posts seen by your audience.
Facebook Stories, though?
It's a different game.
With the feature located at the top of users' News Feeds, it's prime real estate to grab people's attention and generate engagement without paying a cent.
It Can Improve Your Market Research and Engagement
The average engagement rate on Facebook was just 0.13 percent in 2021. Facebook Stories are a great way to boost that number.
Curious about whether your audience wants to win a trip to Bali or Singapore for your next giveaway?
Create a sticker Poll and share it on your Facebook Story. You'll get real-time feedback from your followers, giving you access to instant market research without the financial risk.
That's not all.
These stickers increase engagement. The more people are tapping on "yes" or "no," the more Facebook is going to bump up your Story on users' News Feeds and increase your total views.
What happens if you create a poll on Instagram Stories and share it to Facebook?
The Sticker feature carries over, meaning you'll get feedback from both audiences without having to create separate posts.
How to Create Facebook Stories: The Basics
New to using Facebook Stories? Follow this step-by-step guide to create your first post.
Step 1: Download the Facebook App
Unlike Instagram Stories, you can create Facebook Stories from any device.
There is only one snag.
The desktop app will limit your creative flair, whereas the mobile app gives you access to dozens of options to engage your audience.
If you only want to post a quick photo or text update, use the desktop app, but to use the stickers, face filters, link buttons, and other features, you'll need to use your phone.
Step 2: Navigate to Your Facebook Page
Once you have the app on your phone, sign in to your account, and tap on the hamburger icon on the bottom-right corner of the screen.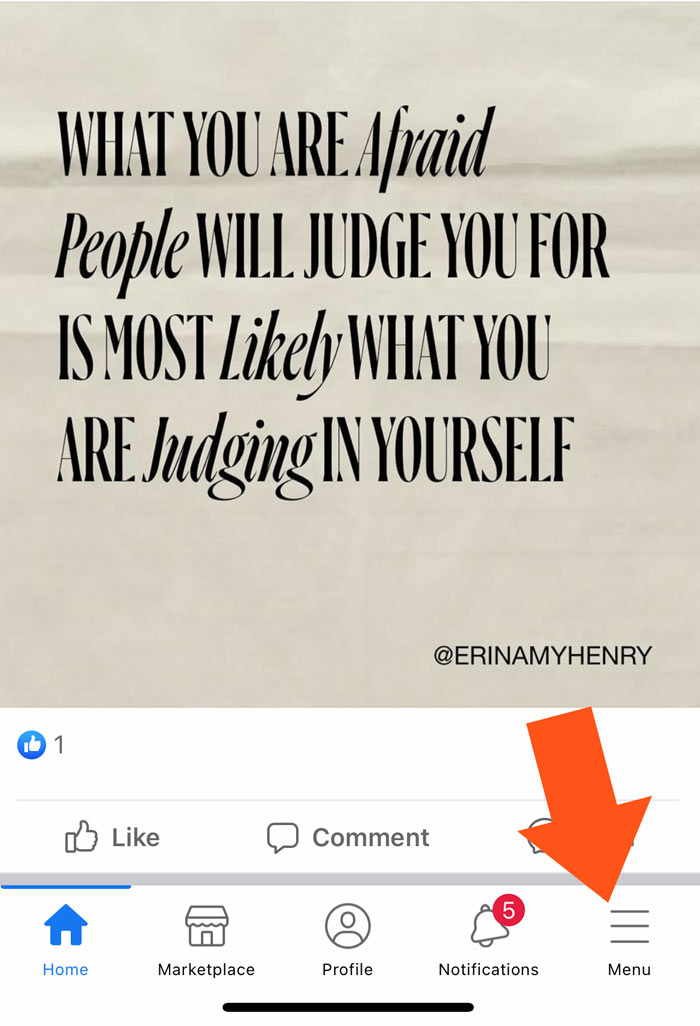 Select the Facebook Page you want to create Stories for and tap on the "Add to Story" button underneath the blue "Create a Post" button.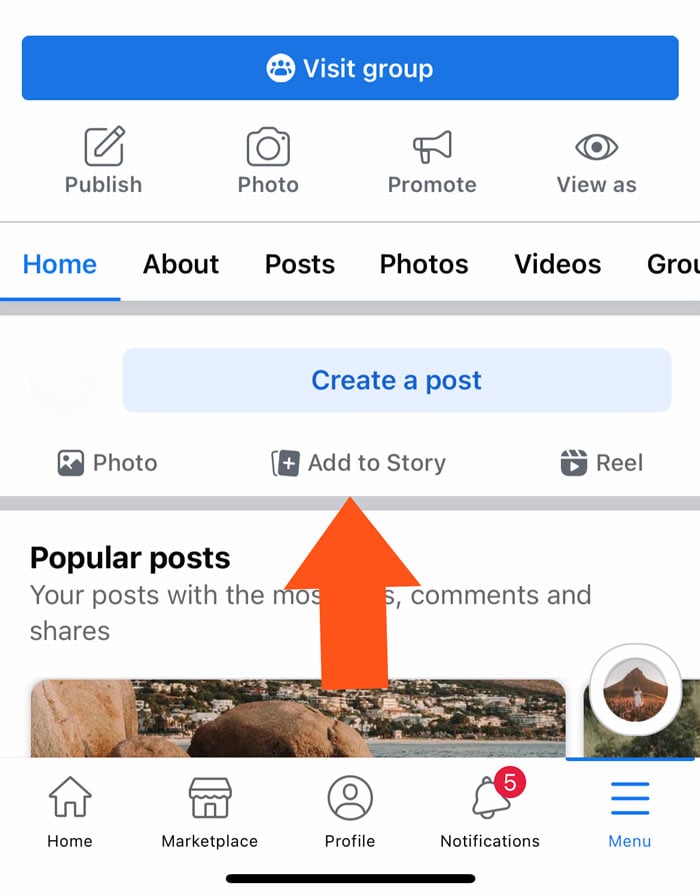 Step 3: Create a Facebook Story
Next, the "Create a Story" page will load.
Here, you can choose to create text-based content, a Boomerang, or take a selfie. You can also choose whether to record something new or upload a photo or video from your camera roll.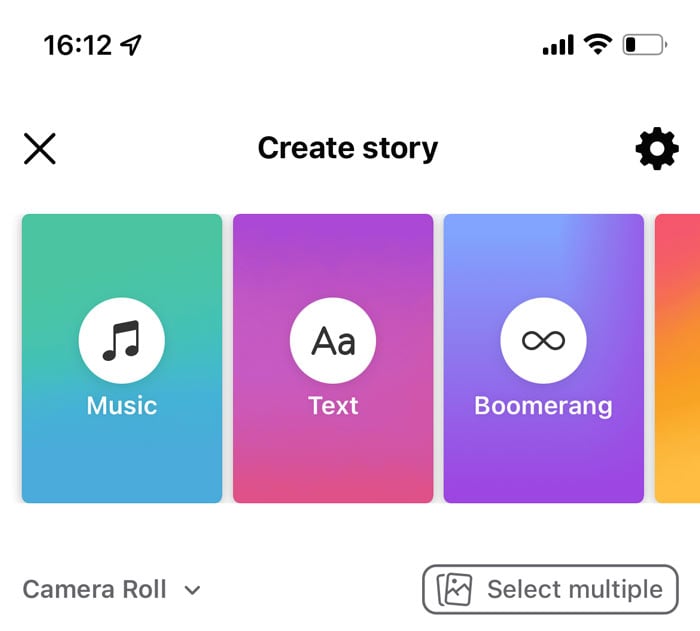 Once you tap on a photo, you'll get access to a range of features like:
Stickers
Stickers are hands down the best way to engage your audience on Facebook. Use the Poll, Question, or Comments Sticker to encourage people to reply to your Story and boost engagement.
The Location Sticker lets you tag places like businesses, points of interest, and cities or countries.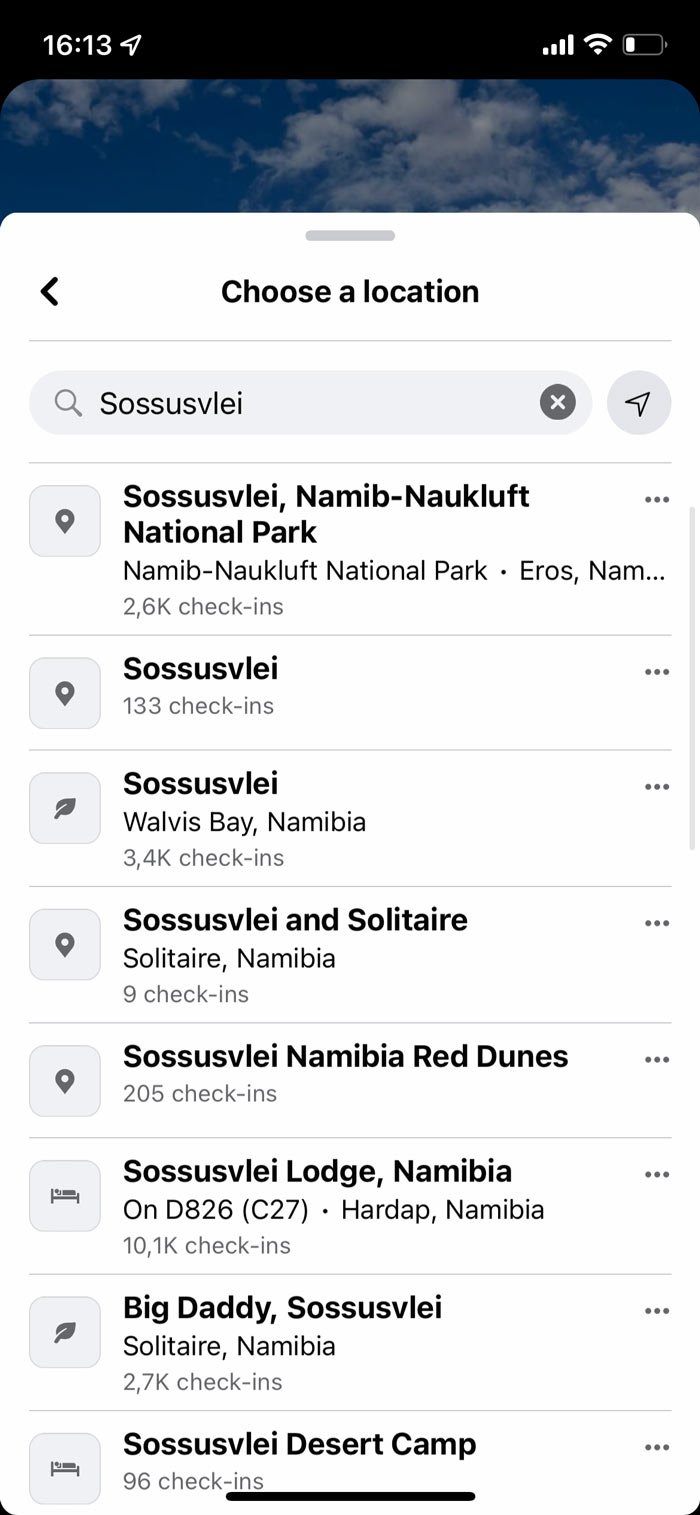 Make your content more interesting by adding music to your Facebook Stories using the Music Sticker.
Browse trending songs and use the filters like "Birthday," "Date Night," or "Love" to find a sound that complements your Story. Click on the "Play" button to listen to a snippet of a song before making your selection.
Once you're happy with the audio, tap on it, and it will start playing over your Story.
Want to edit where the sound starts?
Tap on the music sticker, and you'll see an audio scrubber appear on the screen. Use your finger to scroll from left to right until you've found the part of the song you want to include.
Right above the audio scrubber, you'll see another feature. Here, you can customize how the audio sticker appears on your Story. If you want the lyrics to show up over your photo or video, there are four different font choices, and you can use the color picker tool at the top of the screen to change the text color.
To remove a Music Sticker, tap and hold on it until a trash bin icon appears at the bottom of the screen. Drag it onto the bin, and it's gone.
Some of the other Sticker options include:
feelings: express your emotions
donate: promote fundraisers
weather: add the current Celsius or Fahrenheit temperature for your current location
time: insert a clock with the current timestamp
GIFs: browse GIFs from Giphy
emojis: add standard emojis
tag people: tag other Facebook accounts and users in your content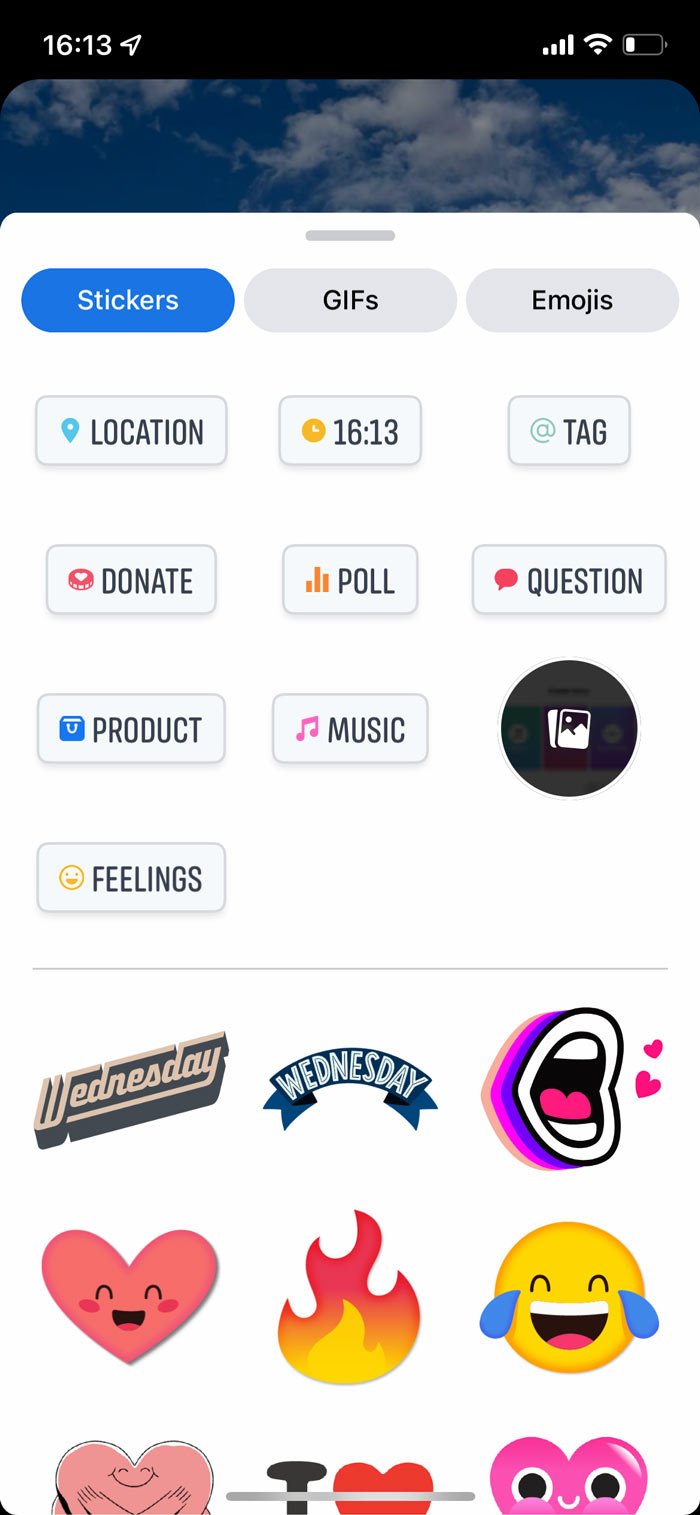 Text
The text tool lets you write a caption on top of your photo or video.
Tap on the color wheel to change the text color. Facebook's color picker differs from Instagram's in that you can't select a custom shade. You have to use the preset color options.
The "Aa" icon lets you add a background to your text.
The alignment icon gives you the ability to left-align, right-align, or center your caption.
To change the font, tap on the "Headline" button. Keep tapping, and you'll cycle through five font options.
When you're happy with your text, tap on "Done" on the top right-hand side to add it to your Story.
Draw
The Draw tool is one of Facebook Stories' best features for creatives. Let your imagination run wild and decorate your Story with different color dots, squiggles, or swirls.
If you're posting a quote or a text-heavy Story, tap on the highlight icon (the middle one at the top of the screen) and underline the point you want to emphasize.
Made a mistake? Tap the eraser icon and remove it.
Effects
Sometimes you need some *spice* to make your Story stand out.
Use the effects tool to add sparkles, starbursts, and dozens of other filters to your photos or videos.
Buttons
Buttons are Facebook's version of "Swipe Up."
The feature lets you enter valid links to Facebook Stories.
It's one of the best features for driving traffic and converting your followers into paying customers.
However, it doesn't have the same customization as Instagram. You can't edit the sticker text to create a unique call-to-action button.
To get around this, make sure to include a CTA with the text tool to entice your audience to tap on the link.
Animate
Another fun feature to make your Stories more visually appealing is the Animate feature.
Even if you're only using a static image, the feature will add some movement.
There are four animations to choose from:
bounce
pan
zoom in
zoom out
Tap on "See Effect Options" for each animation to further customize your story.
For example, the options for "Pan" let you change the direction (left, right, up, or down), and you can add an overlay (love, bubbles, or sparkles).
Each one can help you create a captivating Story and encourage your viewers to keep watching.
Step 4: Share Your Story
When you're done, tap on the blue "Share to Story" button. Facebook will share it to your News Feed and Page's story.
Want to control who sees your Story?
Tap on the "Privacy" icon on the bottom left-hand side of the screen. Here you can choose who can view your story and control Stories from other accounts you've muted.
Step 5: Track Your Facebook Stories Analytics
The key to success on any social media platform lies in your analytics.
You need to understand what's resonating to create a stronger strategy, boost engagement, and grow your audience.
To dive into your Facebook Stories analytics, you have two options:
Option 1: Track Your Active Stories Analytics
Go to your Facebook Page, click on your profile picture, and select "View Story."
If you have an active Story, you'll see a number at the bottom left-hand side of the screen.
Click on it, and you'll see the following Story Insights:
number of unique accounts
forward taps
backward taps
forward swipes
exits
Option 2: Navigate to Your Facebook Stories Insights
While inside your Story, tap on the blue "See Story Insights."
Facebook will take you to your Story Insights Page, where you can see a complete overview of how all your Stories have been performing over the last 28 days.
One of the best features of Story Insights is the ability to customize your data columns in the "Stories Published" section.
Click on the blue "Add Columns" button, and you can select or deselect what navigation or engagement information shows up for your Stories.
You can see data on:
unique story opens
forward taps
backward taps
forward swipes
exits
total engagement
page visits
shares
swipe-up actions
replies
sticker interactions
reactions
If you have a large enough audience on Facebook, you'll also have access to audience demographics. This section will show you the gender split of your audience by age range, as well as the cities and countries where people are watching your Stories.
By keeping tabs on these metrics, you'll quickly figure out what's working and start creating more content your audience wants to see.
Tips to Create a Facebook Stories Strategy
Facebook Stories offer brands a powerful and lucrative opportunity to succeed on the platform. However, if you want to reap the results, you need a solid strategy built around your business goals.
1. Establish the Goals of Your Facebook Stories Campaign
The first step in creating a winning Facebook Stories strategy is to set realistic and actionable goals.
The main business KPIs you can achieve with Stories are:
website traffic
engagement
brand exposure
sales
Facebook Stories can help support all four metrics as long as your content is tied to your overarching goals.
For example, let's say Halloween is coming up.
A goalless Facebook Story is wishing your followers a Happy Spooky Season with a jack-o-lantern GIF.
It's just a bland, ordinary Story that doesn't inspire action or meet any KPIs.
Whereas an entire seasonal campaign that leads up to an irresistible offer with a clear call-to-action (CTA) will help you hit your business goals.
How do you set goals for your Facebook Stories campaign?
Work backward.
If your goal is to make $1,000 over Halloween, ask yourself:
How would your content pieces support the result?
What collateral would you need to create?
What features work the best for you to generate sales?
Which types of Stories get the most swipes to your website?
What metrics would you need to track?
The answers to these questions will help you create milestones for your campaign and ensure every action you're taking supports your revenue goal.
Here's another example.
If your goal is to increase your Story views to an average of 500 unique accounts, ask yourself:
How often are you posting on Stories? Are you consistent?
After how many Stories do people drop off?
Are you using features that increase engagement?
What past content received the most views? How can you recreate this?
What Stories have the highest exit rate or forward swipe? Is there a common theme?
Breaking down and analyzing goals will help you create a stronger campaign and give you personalized metrics to track that support your business growth.
2. Pick a Story That Aligns With Your Facebook Story Campaign Goals
Remember earlier I spoke about building the know, like, and trust factor with your audience?
The best way to tick all three off in one go is with storytelling.
Why?
Stories sell. According to research by HubSpot, 35 percent of users will engage with short narrative-style Stories with video, photos, or text over other story formats.
Humans are social animals. Not only do we have a much easier time relating to a story someone tells us, but it's more memorable.
Plus, stories make us feel good.
Scientific research shows that when you hear a good story, your brain releases oxytocin. It's a neurochemical also known as the love hormone, which builds trust, empathy, and relationships.
All the things you need to generate sales on social media.
However, there is a little bit more to storytelling. You need a hook, a solid structure, themes, characters, and strong emotions to bring everything together.
Why?
Emotional experiences influence purchasing decisions.
If you want someone to keep listening to your story and swipe up, the person needs to feel something. Otherwise, they'll mindlessly tap through to the next Story, and you won't get the sale.
How can you use storytelling in your Facebook Stories?
Go back to the problem you solve: Think about your journey or what pain point your customer is currently experiencing and frame it in a narrative.
Identify the transformation: How does your product or service change someone's life? Paint a vivid picture of what the "after" looks like.
Tell the story: Illustrate how your customer can go from point A to point B.
Let's put this to practice with an example.
Imagine you're a wealth coach like Katie Wilkinson. She sells her courses, masterminds, and one-on-one coaching services through her Stories.
Katie often shares where she was in life before working on her money mindset. Her followers can relate because they're in a similar situation now. Like Katie in the past, they struggle with limiting beliefs, a lack mindset, and money leaks.
Once Katie sets up the "before" part of her story, she starts talking about her "after," which are the actions she took to change her beliefs around money and create a six-figure business.
Next, she pivots into the sale by pitching her latest offering and ending the series of Stories with a strong call-to-action and testimonials from past clients.
Why does this work?
The "before" creates an emotional bond with her audience because she's honing in on their pain points. The "after" shows her audience she has what they want, and she gets results, making her credible and trustworthy.
When you're planning out your Facebook Stories, take the time to think of a story that will create a strong emotional connection and drive users to take the action you want in order to meet your campaign goals.
3. Create the Content for Your Facebook Stories
Ready to start creating content for your Facebook Stories? Here's how you can use the different content types and align each one to your campaign goals.
Videos
David Marcus, Facebook's Head of Messenger, explained in a note the importance of camera-first communication:
"People expect the world to be more visual than ever before. We built a feature-rich camera as a way for you to share visually every day."
With video marketing increasing website traffic by 87 percent, dwell time by 82 percent, and lead generation by 86 percent, turning on your camera for Facebook Stories is a game-changer.
What videos should you post? Here are some Facebook Stories ideas:
film a day-in-the-life of you or a specific person in your team
show the behind-the-scenes of a task like packaging an order
share a helpful tip
share your opinion on something happening in your industry
share a personal anecdote from your life
reply to a question you received in your DMs
Facebook Stories are intimate and raw. Don't be afraid to lift the veil with your videos. Get personal and let your audience inside your world.
Pictures
Over the last ten years, social media has trended away from static images to more video content. However, you don't need to ditch the format altogether. According to Socialinsider, photos still account for 70 percent of the content posted on Facebook.
You can still use images to drive engagement and sales through Facebook Stories.
Struggling to decide between two colors for your next clothing line drop? Head to Facebook Stories and create a classic "Battle Royale" with the Poll Sticker and two images.
You can see which one your audience prefers and use that as a basis for your design decisions going into production since there is a higher chance it sells more.
Images are also a fantastic way to generate anticipation for a launch. Plan a campaign where you slowly reveal your latest product and end it with an open cart call-to-action.
Lastly, photos allow you to share a more unfiltered look into your brand, whether you're sharing a quick picture of your morning coffee or a group shot from your latest team-building session.
It all works together to build a relationship between you and the viewer.
Text
Fifty-two percent of users want Stories that are quick and easy to understand. Make sure you use short sentences and whitespace to increase readability when you create text-based stories to make them easier to digest.
A text-based story is used in two ways:
writing out a story on a background color of your choice
closed-captioning your videos
The first option gives you the space to tell a story in greater detail, quickly share a thought or question, or create a CTA.
The second makes your brand inclusive and helps your message get across to those watching without the sound turned on.
The result?
You can still inspire action on mute.
Series
A series is a great way to keep your audience coming back to your Stories.
Think of it as a TV show.
Creating a Facebook series can build anticipation and give your audience something to look forward to each day or week.
With 46 percent of people wanting brands to offer tips or advice in their Stories, it's easy to incorporate this content type into your strategy.
If you're a gardening shop, you could share one gardening tip for the next 30-days. By sharing knowledge, you establish your brand as the go-to expert and create trust.
With a strong emotional connection in place, you'll get a higher response rate when you pivot and ask for the sale.
For personal brands, you could create a series about your favorite products. Every Friday, talk about 1-3 things you love related to your niche.
By talking about products without a paid partnership label, you're training your audience to trust your recommendations. Then, when you do work with a brand, you'll see a much higher ROI, and the content will feel authentic.
Both examples allow you to build the know, like, and trust factor while hitting your campaign goals, whether it's selling spots for your workshop or increasing engagement.
Tip: Save your series of Stories to your Facebook Highlights to create binge-able content for old and new followers.
User-Generated Content
Did someone tag you in a Story showing off their purchase from your business?
Re-share it to your Stories.
User-generated content (UGC) is powerful social proof. 79 percent of people say UGC impacts their purchasing decisions.
It shows (and not tells) your audience you deliver on your brand promises.
When planning out your content for Facebook Stories, include UGC, whether it's testimonials from your previous launch, reviews on Amazon, or users sharing their opinions on your brand.
Incorporate it under an overarching story and a strong CTA, and you'll create a Facebook Story that drives results.
4. Create a Content Calendar for Your Facebook Stories Campaign
You know how everyone stresses about the best time to post on Facebook?
Stories work a little differently.
With the content up for 24-hours, the timeline isn't as sensitive. Your audience has a long window to consume your content, and it's at the top of their News Feeds.
What does that mean?
You don't need to worry about your Story getting buried by the algorithm or posting at 6 p.m. PST every day.
All you need to focus on is posting consistently, frequently, and delivering value in each Story.
For this reason, you might notice a much higher engagement rate compared to your feed posts on Facebook.
To keep your Stories campaign on track, create a content calendar. Decide what you're going to post each day, action the content, and schedule it with a tool like Later, Plann, or Planoly.
Facebook Stories Frequently Asked Questions
What is the point of Facebook stories?
The point of Facebook Stories is to share short video clips and photos that disappear after 24-hours. Think of it as a mini vlog, giving your followers a glimpse into the behind-the-scenes of running your business.
Can you tell who looks at your Facebook story?
For your Facebook Page, you will only see the number of people who have viewed your Facebook Story. For your personal account, you'll see a list of your friends' names.
What's the difference between a Facebook story and a post?
The main difference between a Facebook Story and a feed post is time sensitivity. A Story disappears after 24-hours, whereas a post is permanent and will remain on your feed forever unless you delete it.
What happens when you share a story on Facebook?
When you share a Story on Facebook, it will appear at the top of your follower's News Feed, and your profile picture will have a blue ring around it.
Conclusion: Facebook Stories
With organic reach on Facebook almost non-existent, Facebook Stories is the opportunity your business needs to gain traction on the platform.
The best part?
You don't need a Facebook ad budget to see these results.
By creating a solid content strategy, you can re-build your engagement, reach new audiences, strengthen your existing relationships, and increase your bottom line.
How do you plan to use Facebook Stories in your business?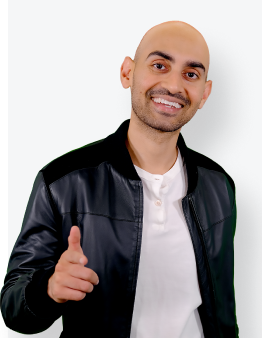 See How My Agency Can Drive More Traffic to Your Website
SEO - unlock more SEO traffic. See real results.
Content Marketing - our team creates epic content that will get shared, get links, and attract traffic.
Paid Media - effective paid strategies with clear ROI.
Are You Using Google Ads? Try Our FREE Ads Grader!
Stop wasting money and unlock the hidden potential of your advertising.
Discover the power of intentional advertising.
Reach your ideal target audience.
Maximize ad spend efficiency.