The term "subscription economy" refers to the business of offering subscriptions to consumers. For some companies, their entire business relies on a subscription business model. Examples of these include Netflix, Spotify, Zipcar, and all SaaS companies.
Others companies offer subscriptions in addition to their pay-per-product businesses. Examples of these include Amazon / Amazon Prime which incorporates a subscription into their pay-per-product business model.
Sightglass Coffee offers both pay-per-product and subscription services. Walmart launched a subscription-based food delivery service. (Which has since been shut down).
Some startups, such as NatureBox, Dollar Shave Club, Trunk Club, Wittlebee, and Blue Apron, are based entirely on a subscription business model.
Currently, there is an increase in subscription companies as part of a larger shift from the product economy to the subscription economy. Businesses now need to handle customer loyalty, pricing, and selling very differently.
Running a subscription company means there is a continuing relationship with the customer. No longer does the business-customer relationship end with the swipe of a credit card.
Since the subscription business is new to many consumers, you may need to explain its benefits and embrace its uniqueness. In this post, we'll run through the keys a subscription company should emphasize, and we'll provide you with additional resources.
Emphasize Uniqueness and Differentiating Quality
If you're running a subscription business, people may not be familiar with it. People are used to a pay-per-product business. They aren't used to discovering new products through a subscription service.
A unique feature of a subscription business is the ability it provides to discover new products. Let's look at a few examples:
NatureBox, a subscription snack company, highlights the discovery aspect on their homepage:
Blue Apron tells prospective customers their service delivers food crafted by chefs, they send only the ingredients needed, and that it's "delivered right to your door":
Dollar Shave Club tells visitors they get razors delivered to their door and don't have to worry about buying them at a store:
The greatest marketing turns perceived weaknesses into strengths. Some see a subscription as second rate, so it's the job of the marketer to embrace its uniqueness and then market it as something superior to a pay-per-product business.
A successful business needs to have a differentiating quality. Subscription businesses differentiate from the typical model, and most offer some unique quality. This quality can be product discovery, saving a trip to the grocery store, no software or hardware (SaaS), or getting clothes delivered to your door. It's important to emphasize this uniqueness.
Emphasize Convenience
Netflix accents convenience on their website and in their ads. They promote the freedom to watch movies at any time (with an internet connection) and the fact that it's available on multiple devices:
In this DVD advertisement, Netflix stresses the ability to "rent as many DVDs as you want." In the sub-headline, they point out the contrast between a subscription business and a pay-per-product business with the line "unlimited DVD rentals":
On the features page of Trunk Club, they highlight the convenience of their subscription service versus pay-per-product mall shopping:
Love With Food shows the convenience and discovery of their subscription service:
The auto-refill programs available at places like Coastal Contacts and 1-800-Contacts automatically send customers a new shipment of contacts as soon as their supply runs out. This eliminates the need to go to a store or to keep track of when to reorder.
An edge for SaaS products is the flexibility they allow to access data from any device. This is much more convenient than hard software which requires a separate product for each device.
In eCommerce companies, a strength is the opportunity to shop online and buy directly from a computer or mobile device. This is a convenience for people who prefer to avoid large retail stores and instead buy online.
Emphasize Variety
Variety is the spice of life. And for some subscription models, variety is a key benefit.
A perk of GameFly is the vast selection of games to play, all at a flat monthly fee. GameFly draws attention to this on their homepage:
Rdio, the streaming music subscription service, shares the unique benefit of their service: a massive music library where a user with an internet connection can play any song from anywhere. This is an advantage of their subscription model and not something a user can get from a pay-per-song product.
BabbaCo, which delivers boxes of various materials for kids, shares the wide variety they provide. They write:
"Each month we will deliver a super fun activity kit featuring different hands on projects, books, puzzles, games, imaginative play, sensory activities and more!"
Variety is a unique quality of nearly all subscription businesses. But not all subscription models have the virtue of variety. SaaS products are only one product. For SaaS, you may want to emphasize some of its other properties, such as the merits of on demand software, secure data, and the fact that no hardware or software is needed.
Emphasize Simplicity
Simplicity is key for any business you're in. It's especially important if you have a newer model, like a subscription service. Many subscription companies have a "How it Works" page to explain their unique subscription model. NatureBox's How it Works page shows three steps that their business operates on:
A part of the Blissmo homepage is dedicated to showing visitors how their subscription product works:
In many cases, the subscription model actually is easier for consumers. Let's look at a few examples:
Using Both Pay-Per-Product and Subscription
Using both a pay-per-product business and a subscription service can be confusing for customers. Amazon seamlessly integrates both into their product pages. They place the "One-time delivery" and "Subscribe & Save" right next to each other, allowing customers to compare for themselves.
If you run a business that offers both, be sure that customers know of both and can easily compare the two. Simplicity is ultra-important in these cases.
Sightglass Coffee is one company that offers pay-per-product and subscription services. Under the Store menu, they give Subscriptions a clear distinction.
Previously, Netflix allowed customers to buy some DVDs. They now have scrapped that and stick to rentals and streaming.
Advice from the Experts
In order to give the best advice to readers, it would be a good idea for me to ask people who run subscription companies for their advice. I did just that with two separate companies, one a snack subscription service and the other a SaaS company. Here is the question and their responses:
What's your best advice for running a subscription-based company?
"Focus on the customer. For many categories of products, the majority of consumers don't want to be locked into a subscription model. Therefore, you have to convince a potentially skeptical consumer to sign up. You have to prove to the customer that you have the best products or offer compelling value. To do this, you need to know who she is, what motivates her to buy, and how you will keep her. The subscription implies that you will provide value on a sustainable basis, so think about what happens after the first few months. How do you make the experience unique?"

-Gautam Gupta, Co-Founder and CEO of NatureBox
And…
"The one, single most important thing we've learned at Buffer about subscriptions is pricing. We learned that pricing is not something that stays fixed, but something that you can change over time. So far, we head these different pricing models:

from Free/$5/$20
to: Free / $10 / $30
to: Free / $10 / $99
to: Free / $10 (now)

A lot of people get very anxious when they first think about pricing because they feel they need to get it "right." I think you can change your pricing all the time to see what works best. The only thing is always be good to existing customers:

If you go from higher to lower, give existing customers the lower price.
If you go from lower to higher, keep your existing customers on the lower price."

-Leo Widrich, Co-Founder of Buffer
I'd like to thank both Gautam and Leo for providing their input!
Additional Resources:
Zuora has proposed new income statements for subscription companies. You can find a webinar where they discuss it here and the slides on Slideshare.
Zuora also has discussed the "Three SaaS Metrics That Matter" in a presentation with slides.
Anything you'd like to add about the subscription economy? Put it in the comments!
About the Author: Zach Bulygo is a blogger, you can find him on Twitter here.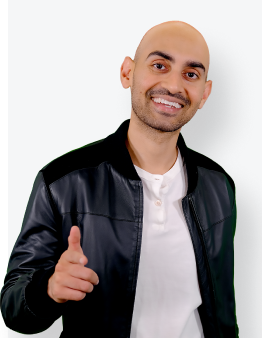 See How My Agency Can Drive More Traffic to Your Website
SEO - unlock more SEO traffic. See real results.
Content Marketing - our team creates epic content that will get shared, get links, and attract traffic.
Paid Media - effective paid strategies with clear ROI.
Are You Using Google Ads? Try Our FREE Ads Grader!
Stop wasting money and unlock the hidden potential of your advertising.
Discover the power of intentional advertising.
Reach your ideal target audience.
Maximize ad spend efficiency.