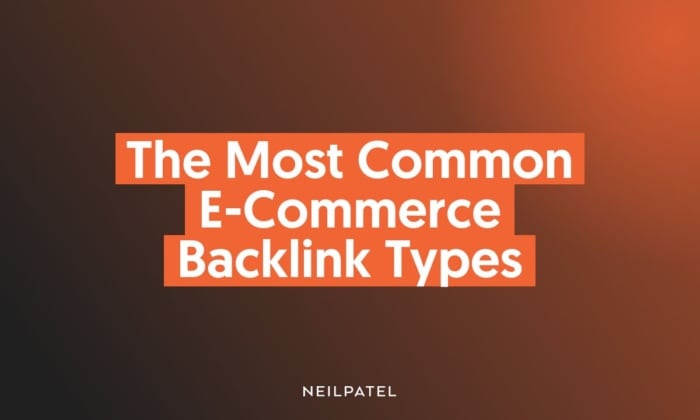 How much of your marketing budget do you think should be dedicated to link building?
According to Aira, 25 percent of marketers spend $10,000 to $25,000 per month on SEO and, more specifically, link building. That budget likely includes link building resources and tools and even sponsored links.
So how can you get the most bang for your link-building buck?
By targeting the very same backlink types that popular sites within your niche are using.
In this post, I'll discuss backlinks for e-commerce. This will include an in-depth look at real-life data from two e-commerce websites.
Most importantly, I'll answer the questions: Which e-commerce backlinks are being used by popular websites? And how can you use those same link types to your advantage?
What Are the E-Commerce Backlink Types and What Makes Them Different?
When adding a link to your website, or when having a link of yours added to another website, there are one of two designations: dofollow (or follow) and nofollow.
Dofollow Links
Dofollow links are those that pass "link juice" from the referring domain to the target domain. Link juice is simply the term that refers to the value, or equity, passed from one site to another.
Take this backlink from modernfellows.com to prava.com as an example:

The dofollow link in this listicle passes link juice from the referrer (modernfellows.com) to the target (prana.com).
Since they pass value, dofollow links are the golden standard in backlinking and have a higher value for SEO. When you add a link to your website, dofollow is the default setting.
Nofollow Links
Nofollow links, on the other hand, are links that don't pass on value (or pass on very little) from the referring domain to the target domain. While these aren't as valuable as dofollow links, they do still provide benefit which I'll highlight a bit later.
Within nofollow link designations, there are two other main link attributes: sponsored and user generated content (UGC).
Sponsored links are intended to be used for paid guest posts, adverts, and other paid placements. UGC links are intended for blog comments or forum posts.
Prior to 2019, paid-for links (i.e. sponsored) were required to be designated as nofollow. With the release of the sponsored attribute, though, paid links can now be designated as either "nofollow," "sponsored," or "nofollow sponsored."
Despite being in circulation since 2019, sponsored and UGC link attributes are still not standard practice on the web, or in e-commerce specifically.
The E-Commerce Backlink Types Major Industry Names Are Using
You now know what link types are available. The question remains, which types of e-commerce backlinks should you be going after?
One way to inform your strategy is to take inspiration from big players in the space.
To see how that's done, check out this analysis by my team at NP Digital.
To understand which e-commerce backlink types are being used, and how, my team analyzed two e-commerce brands: Prana and Alo Yoga.
We had a few questions in mind when digging into these sites:
What is the makeup of these brands backlink portfolios (e.g. dofollow versus nofollow)? Why are referring domains linking to them? Most importantly, how do the makeup of these backlink portfolios contribute to the brands' SEO standing?
To answer these questions, my team used Ahrefs' Site Explorer.
Note: During this process, we did not look at subdomains' backlinks. We strictly assessed the primary domain for the last 30 days of backlink data.
What Our Data Shows About E-Commerce Backlinks
Let's dig into the backlink data my team collected for Prana and Alo Yoga.
Prana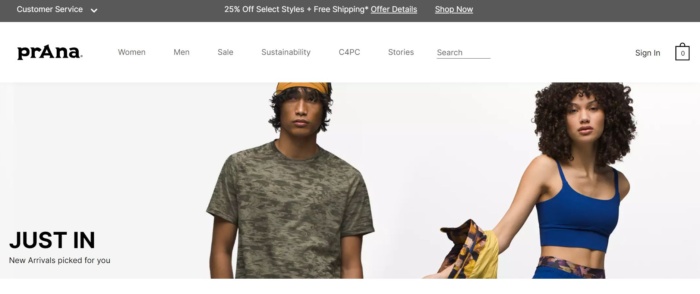 First up is Prana, an American clothing company and a subsidiary of Columbia Sportswear.
When first looking at the Site Overview section on Ahrefs, we see Prana has a total of 124K backlinks:
This is certainly a significant factor in the Ahrefs Domain Rating (DR) score of 73 for Prana. The DR is the strength of a target backlink profile as compared to the other websites in their database. It uses a 100-point logarithmic scale.
Analyzing 124K backlinks is a large task, though.
One way my team at NPD handled this was to exclude subdomains. That is, additional sections of a site that often have their own hierarchy and distinct purpose. In the case of Prana, their subdomains include global.prana.com and catalog.prana.com.
By removing subdomains from our list of backlinks targets, we dropped down to 41,157 backlinks to analyze.
Still a lot, but more manageable than 124K to be sure. Now, it's time to dig in.
Dofollow Link Analysis
Of Prana's 41,157 backlinks, 30,108 of them are classified as dofollow.

Unsurprisingly, the top link (by page traffic) is Columbia Sportswear Company. In fact, it's directly from their homepage navigation.
Outside of Columbia, though, we see three categories for Prana's dofollow backlinks.
The first are listicles or "best of" articles which often highlight numerous different brands. For example, this piece on 10 Best Women's Hiking Pants of 2023 by Clever Hiker:
These articles are aimed at consumers who are higher in the shopping funnel. The consumer at this stage is considering all their options, so Prana may see a direct benefit from these types of backlinks down the line. It's certainly not a guarantee, though.
That brings us to the second category, e-commerce backlinks focused on Prana's sustainability and material innovations, like this mention on Panaprium in an article on polyamide fabric:
Some of these sustainability and materials articles target the consideration stage of the funnel. In particular, the listicle-based articles. However, we begin to see a shift from the middle of the funnel (consideration) to the bottom of the funnel (intent) with articles specifically about Prana products and materials.
Just take this Outdoor Gear Lab review of the Prana Stretch Zion II pants as an example:
This third-party piece goes in-depth on the quality and performance of the pants which is something that serious consumers would be interested in knowing. After all, they want to learn all they can about the quality and longevity of the product before they take the plunge.
You can see, then, that these dofollow links have a more direct impact on conversion. However, it was the listicle dofollows that ultimately got the customer to this point.
There's one more category that many of Prana's dofollow links fall into, and that is catalogs.
We know that Prana has a dedicated subdomain for their catalog, but some catalog-related dofollow links still direct to prana.com:

This type of dofollow link is closer to the top of the funnel, when the customer is in the awareness stage. If a potential customer is going through the trouble of requesting a catalog, then chances are they do have some need that your product line can fill.
One more thing on dofollow links: anchor text.
That is, the text used to link to the target website:
Caption: Prana is just one example of anchor text in this Modern Fellows listicle.
For the majority of Prana's dofollow links, the anchor text is the brand name itself. This isn't unsurprising, and it's another point towards building domain authority.
Nofollow Link Analysis
Most of Prana's backlinks are dofollow. That leaves us with 11,019 nofollow backlinks at the time of this analysis.
Similar to the dofollow links, the nofollow links fall into two categories.
First up is sponsored links.
These tell Google that the link is not organic; it's paid for by the target domain.
Let's look at an example published on Travel + Leisure.
On the page itself, it looks like any normal hyperlink: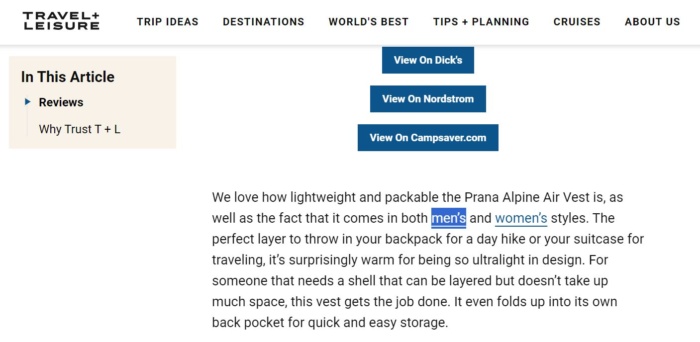 When you dig a little deeper, though, you can see the website is telling Google that the link is sponsored:
In total, Prana paid for 322 sponsored nofollows.
You may be asking, why pay for something that passes no link equity to your domain? The simple answer is visibility.
Let's take a look at one of their sponsored posts by Outdoor Life:
To understand if they derived any value from this nofollow link, we first need to evaluate the domain's quality:
With 5.5 times the organic traffic than Prana itself receives, we can say with certainty that this sponsored nofollow link was money well spent.
Then there's the target audience for Outdoor Life. These aren't simply athleisure consumers. Outdoor Life targets hunting enthusiasts and survivalists who are looking to purchase high-quality gear. This sponsored link was an intentional effort by Prana to diversify its audience and shine a light on its selection of hardy outdoor attire.
The second category of nofollow links that Prana has falls under UGC. They have 175 UGC links at the time of this analysis.
The UGC attribute doesn't have a significant impact on a website's SEO rank.
That doesn't mean it isn't useful, though.
The UGC attribute can indicate that users are writing about a specific brand (as mentioned above). These links are a great form of social proof.
Alo Yoga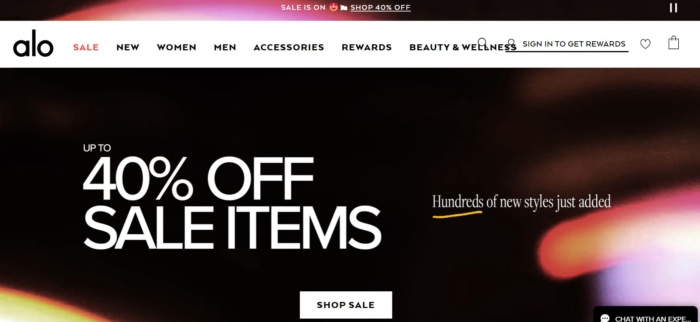 Alo Yoga is another American athleisure brand, started in Los Angeles in 2007.
It has since gained popularity among celebrities and influencers as one of the premier brands for yoga wear.
According to the Ahrefs Backlinks tool, Alo Yoga's backlinks are upwards of 130K.
When we exclude subdomains, as we did with Prana, we see one major difference already: Whereas excluding backlinks to subdomains for Prana cut down the number of backlinks by three times, there is only a small decline in Alo Yoga's backlink profile.

So with 125K backlinks still to analyze, let's waste no time and jump right in.
Dofollow Link Analysis
Of Alo Yoga's 125,087 backlinks, 98,609 are dofollow links.
For Alo Yoga, the most prominent link bucket we see are listicles and review articles. Take this article on Dmarge, for example, which provides a solid brand highlight:

These backlinks are heavily yoga-focused, whether from fashion blogs focusing in on yoga attire or yoga studios.
A few of Alo Yoga's dofollow links are also from reviews of other brands, such as this review of Lululemon on The Yoga Nomads:
As this is a dofollow link, it's unlikely that Alo Yoga has paid for this link placement. That is a Google penalty, after all. However, Alo Yoga does just so happen to benefit from such a dofollow link, even if they were not involved in the placement.
Consider that consumers who are searching "lululemon" versus a more generic term (e.g. "yoga pants" or "athleisure") have likely already landed on Lululemon during the consideration stage. They have begun to dig deeper into the intent stage.
An article like the one above may draw consumers back into the consideration phase, and Alo Yoga is presented as a viable option.
Nofollow Link Analysis
Of Alo Yoga's 125,087 backlinks, 26,040 are nofollow links.
Listicles again dominate here, and while they don't pass link equity to Alo Yoga, the visibility is a win for the brand. Just think of how beneficial a link from a trusted website, like Verywell Fit, can be for a website:

There is diversity in the kinds of websites that link to Alo Yoga, more so than those that link to Prana. Namely, yoga studios and fashion websites.
About 1 percent of Alo Yoga's nofollow links are sponsored links (2,556).
There appears to be a clear intent with their strategy here, and that's to break from yoga fashion exclusively and expand into gear and accessories: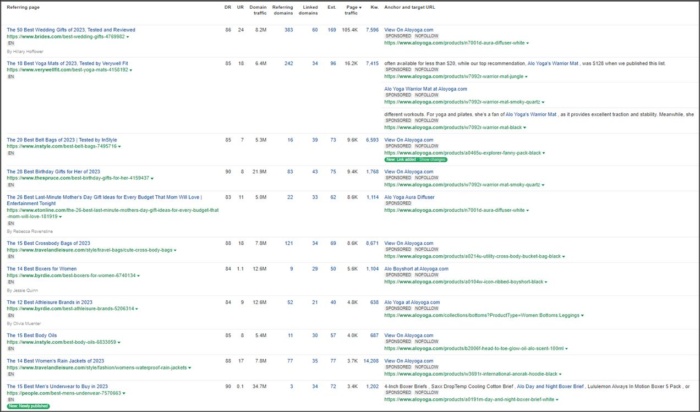 Just take a look at some of the brands hosting these sponsored links. The below InStyle piece on belt bags, for example, is a clear example of Alo Yoga branching further into accessories:
This is a significant non-SEO benefit of sponsored nofollow links. They enable you to dabble in categories where you don't currently hold a large share, but where you hope to expand.
In the case of Alo Yoga, that's to make the brand more synonymous with belt bags and yoga mats.
As for UGC nofollow links, Alo Yoga has 50 backlinks.
This isn't good or bad, it just shows that Alo Yoga spends less time on forums and within blog comment sections trying to promote their brand.
What Are the Best E-Commerce Backlinks for SEO?
If we are speaking strictly of which backlink type is best for SEO, then dofollow links are the answer. These pass link equity from the referring domain to the target domain. This can directly benefit the target domain, its domain authority score, and its ranking on SERPs.
My team's analysis of Prana and Alo Yoga supports this. Their backlink profiles are majority dofollow links and their domain rating scores are 73 and 74, respectively.
Now you may be asking, do nofollow links help SEO?
When you consider that many indirect factors play into SEO, too, then nofollow links have their use.
As you see with Prana and Alo Yoga, sponsored nofollow links can be used strategically. They can introduce your brand to a subset of your target audience which drives new traffic to your website. These traffic numbers can improve your domain authority, even when gained through inorganic means.
More than that, there are non-SEO benefits to nofollow links. That visibility can mean increased traffic, which often directly ties into conversion rate and revenue. Just be sure to avoid bad links, which are those that don't follow Google's guidelines (e.g. a dofollow sponsored link, a link from a link farm, etc.).
How to Build Your E-Commerce Backlink Strategy
From our analysis above, it's clear to see that all e-commerce backlinks can serve a valuable purpose and should be considered as part of your backlink strategy.
So how can you get started with creating backlinks and developing your strategy? Here are a few link building strategies for e-commerce to consider:
Develop relevant pages. What types of pages are other sites in your niche getting backlinks to? Product pages? Category pages? Blog posts? Whatever the norm seems to be, be sure to develop those types of pages for your own site.
Use strategic guest blogging. Guest blogging is not only a good way to connect with a new audience, but it also creates a natural opportunity for a backlink. Reach out to websites in your niche with an active blog and send them a topic idea pitch. You can even offer them the opportunity to guest blog on your website to sweeten the deal.
Get active on social media. While you can use social media to increase nofollow links to your website, it has another purpose: connection. Use your social platforms to connect with others in your niche. This will then make it easier to make moves down the line (say, for a guest blog or link roundup opportunity).
Leverage the broken links strategy. Whenever you come across a broken link on a relevant website—whether by stumbling upon it or searching it out—reach out to the website owner to ask them to replace the dead link with your own. It's a quick solution for the website owner and a quick win for you!
Ask to be included in relevant link roundups. Sometimes, all you have to do is ask. Take a look at link roundups in your niche and then send the website owner or editor an email with a quick pitch on why your link should be included.
For more tips on building your backlink strategy for e-commerce, be sure to check out my link building checklist.
FAQs
How can I build backlinks for e-commerce?
The best way to increase dofollow links is to create high-quality relevant content and network with site owners in your field. For nofollow links, you may want to consider paid link placements. While these won't pass any SEO value, they can help you to expand into a new market or reach a wider audience. Sponsored links also drive website traffic, which may result in conversions.
Which backlink types should I focus on for SEO?
It's an established fact that dofollow links are known to directly improve SEO. Dofollow links pass link equity from the referring domain to the target domain resulting in a higher domain authority and increased page rankings. Nofollow links can help improve SEO indirectly (i.e. driving traffic to the site), though dofollow links will give you the most direct benefit.
What is the difference between backlinks and internal links?
The key difference between backlinks vs internal links is in where they come from. Backlinks are links from another website to your own. Internal links are links from one page on your website to another page on your website. Both have SEO value, but backlinks are considered more valuable due to the relative difficulty in obtaining them.
Conclusion
Backlinks should be a focus of your link building strategy, but are you targeting the right backlink types for e-commerce?
The data shows that while dofollow links should be the bulk of your backlink profile, nofollow links do have their non-SEO benefits. Mainly, they drive traffic to your site and they can expose your brand to a new subset of your audience.
So whatever your current e-commerce backlinks profile looks like, keep the above in mind as you work towards bringing your profile more into alignment with what other e-commerce sites are doing.
Do you have questions about dofollow and nofollow backlink types? Drop them in the comments below.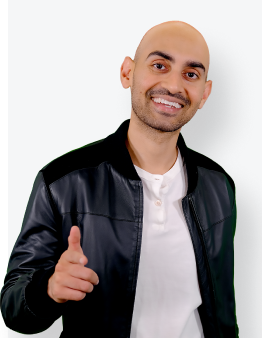 See How My Agency Can Drive More Traffic to Your Website
SEO - unlock more SEO traffic. See real results.
Content Marketing - our team creates epic content that will get shared, get links, and attract traffic.
Paid Media - effective paid strategies with clear ROI.
Are You Using Google Ads? Try Our FREE Ads Grader!
Stop wasting money and unlock the hidden potential of your advertising.
Discover the power of intentional advertising.
Reach your ideal target audience.
Maximize ad spend efficiency.