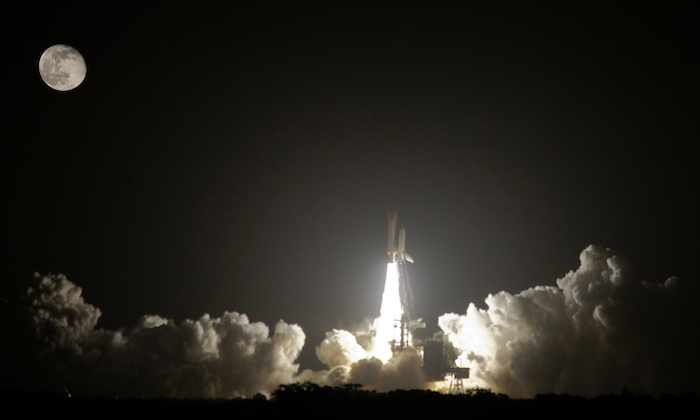 Do you dream of reaching the top of the search engine rankings for your target keywords?
While this may be high on your priority list, it's safe to assume that you have some competition. Even if you are chasing long tail keyword rankings, there are others who share the same strategy. Technical SEO is necessary for today's social media marketing.
Building high-quality links is the cornerstone of most SEO campaigns. It's not the only factor that will dictate rankings, but it is definitely one of the most important.
Here is the catch: you know that building links is important, but you are unsure of how to do so in a manner that will yield results while staying out of Google's dog house.
I know where you are coming from. There are both white hat and black hat strategies, with many people not understanding the difference.
Moz defines white hat strategies as follows:
White-hat strategies are those that are very low-risk to carry out and usually fall well within the webmaster guidelines laid out by Google and Bing. Using white-hat techniques means that you stand very little chance of running into problems with the search engines when it comes to losing traffic because of a penalty.
Conversely, black hat strategies "seek to exploit loopholes in the search engine algorithms and rank websites higher than they actually deserve to."
If you are struggling with link building, if you don't know right from wrong, this post will serve as your guide moving forward with technical SEO tools.
So, what's next? Will you build links like the pros, eventually pushing your rankings to the top? With the following 13 SEO tools, you will get the help you need to build links, boost your rankings, and reap the rewards through social media shares.
Here are the tools! 
1. BuzzStream – There is no gray area regarding the intention of BuzzStream. Its tagline reads:
"BuzzStream is Software for Link Building."
There are many powerful features of this tool, including:
Research prospects in a fast and efficient manner. You can speed up your research, keep track of contacts, and automatically gather key information for outreach purposes.

Send outreach messages. A big part of link building is establishing relationships. You can use BuzzStream to send personalized, relationship-building messages that generate results. This improves your placement rate.

Manage your many link building projects. The best link building projects are effectively managed and organized from beginning to end. BuzzStream has tools for tracking all aspects of your campaigns. For example, you can set reminders for outreach follow-ups and share tasks with team members.
BuzzStream is used by individuals, small companies, large companies, and everyone in between. The company makes it clear that the world's best link builders rely on its SEO tools. BuzzStream wants you to do the same.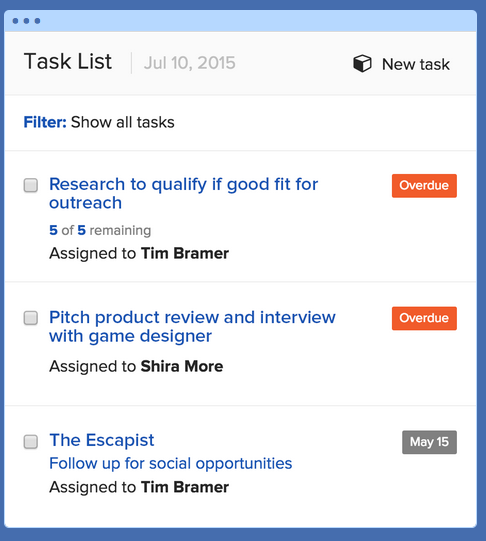 2. Majestic SEO – There is no better word to describe this SEO tool than "majestic."
Playing itself up as "The planet's largest Link Index database," there are many ways to use the SEO tool to build links.
Get started by typing any URL or keyword phrase into the search box.

For example, you can do so for your top competitors. This will provide a clear idea of their backlink profile, giving you a strategy for building similar (or better) links. Information provided via a search include:
External backlinks

Referring domains

Referring IPs

Referring subnets

Backlink history

Backlink breakdown

Anchor text
Be sure to pay close attention to the backlinks section at the bottom of the results. This provides basic information on each link, while also providing the opportunity to get more data by creating a report.
Majestic SEO breaks down a variety of high-level information into easy to digest tidbits. This helps you better plan your link building strategy without feeling overwhelmed.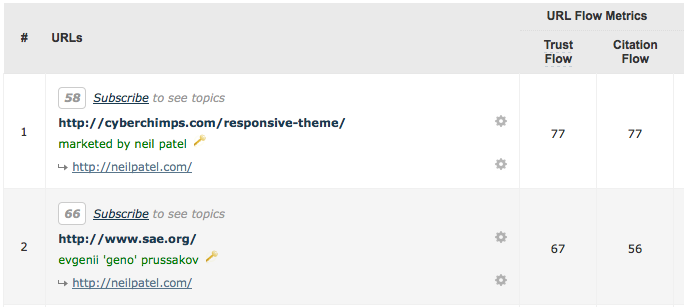 3. Moz Link Explorer – A long-time favorite, the Moz Link Explorer (formerly Open Site Explorer) tool is a robust tool that is absolutely vital when it comes to building an arsenal of great tools for link building. 
Let's break that down into three sections:
Research backlinks. Find out who is linking to you and your competitors.

Find link building opportunities. If you want to build links, you need to have a strategy for getting started.

Discover potentially damaging links. A lot has changed over the years in regards to SEO and link building. Use Open Site Explorer to pinpoint damaging links, thus allowing you to

disavow

them to improve rankings.
Once you search for a URL, here is what you will see: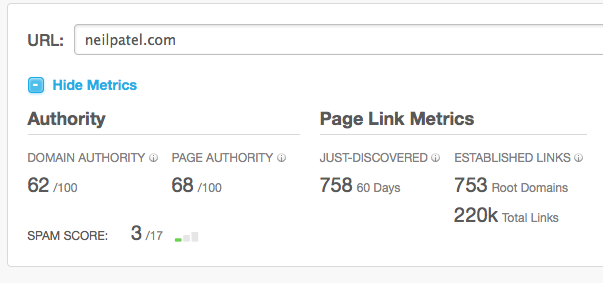 This portion of the results shows domain authority, page authority, page link metrics, and most importantly, the number of established links.
Moving down the results page, here is what you will see next: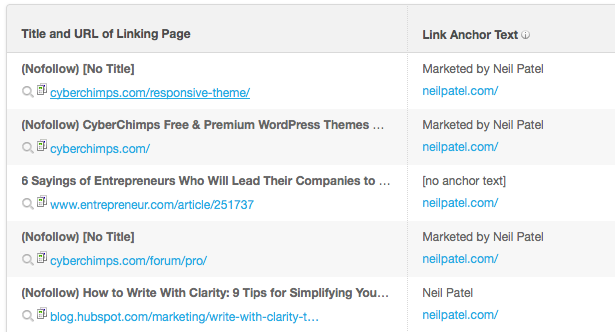 This is when the real fun begins, as you can view the title and URL of the linking page, along with the anchor text.
This is helpful data when learning more about your link profile, and of course, when seeking linking opportunities.
Moz is one of the biggest brands in the technical SEO space, and its Link Explorer is a favorite among link builders.
4. Raven SEO Tools – There are many reasons to rely on Raven Internet Marketing Tools, but for the sake of this article we are going to focus on its Link Manager feature.
In today's world, quality is more important than quantity. This holds true both for link building and content creation for best search results.
Your goal is to find high-quality websites through an effective outreach campaign. The Link Manager feature does all the dirty work for you, providing data on any URL, keyword, or domain.
This allows you to answer questions such as:
Why are your competitors outranking you?

What keywords are your competitors ranking for that you are not?

Which links are competitors using to beat you to the top spot?

Which websites can link to yours, thus helping you boost your rankings?
Along with Link Manager, you will want to incorporate the use of the Google Rankings feature. This gives you access to average keyword rankings directly from Google and Bing.
It's one thing to build links, but another thing entirely to build links that yield results. This is what the rankings feature is all about.
Raven has a few SEO tools that will give you a better outlook on link building.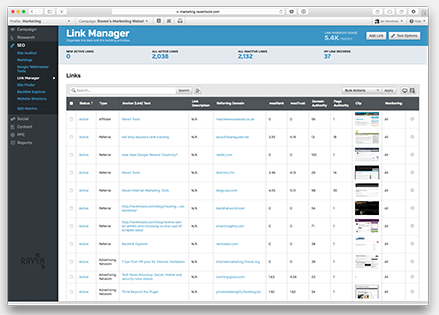 5. Ahrefs – With one of the largest and most accurate databases of live backlinks, you will gain a lot of value by using the full suite of Ahrefs tools.
There are six distinct tools, including:
Site Explorer

Positions Explorer

Content Explorer

Position Tracker

Crawl Report

Ahrefs Alerts
All of these tools are helpful from a link building perspective. Site Explorer, for example, provides a detailed backlink profile for any website. It shows the following:
The websites linking to it.

The anchor text being used.

Backlink strength.
This can be used to better understand your backlink profile, while also spying on the competition giving you insights to improve search results.
I am also a big fan of Ahrefs Alerts, as this was built on the premise that you should never miss a backlink or mention. You will be notified via email whenever you or a competitor receives or loses a backlink.
The tool can also alert you when somebody mentions your company or a particular keyword.
There are hundreds of thousands of people using Ahrefs to build links and boost their search engine rankings. I have been one of them for many years, as you will see on the tool's homepage: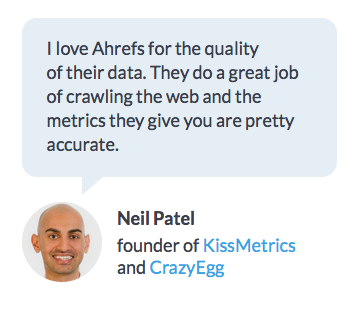 In terms of link building, competition tracking, and monitoring, Ahrefs doesn't take a backseat to any service.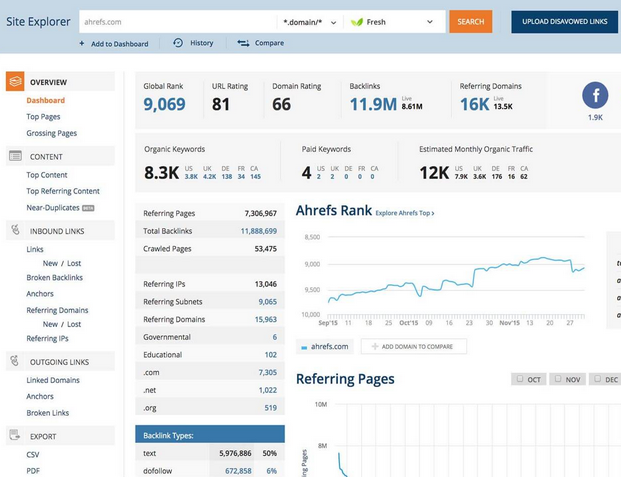 6. Followerwonk – Some of the best opportunities for link building can be found on social networks. This is particularly true of Twitter.
Followerwonk is a Twitter analytics tool for finding, analyzing, and optimizing social growth.
The first step in using the tool is to find influencers in your niche. After you target these influencers and build a relationship, the opportunity for gaining a backlink is much greater.
There is also a tool for contrasting your relationships with the competition. This provides the following data:
Tweets

Following

Followers

Days old

Social authority
With access to this type of sortable data, it's simple to implement a targeted social outreach strategy. Maybe you want to connect with the people who have the strongest social authority. Or maybe you have your eyes set on those with the most followers.
If you believe that the first step in link building is establishing a connection via a social platform, such as Twitter, Followerwonk will soon become your personal guide.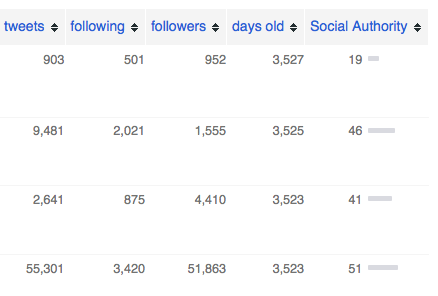 7. Link Prospector – Link Prospector by Citation Labs was designed with the idea that building links doesn't have to be a stressful, hit or miss process.
This tool helps organize outreach opportunities, ensuring max reach and amplification, both of which are important to earning links and social mentions.
Link Prospector can create 16 unique types of reports, all falling within one of these four categories:
Content development and outreach

PR

Outreach

Conversation
The outreach category houses opportunities such as link pages, reviews, directories, and professional organizations. With link pages, for example, you can find resource pages on which you can add your website.
The best part of Link Prospector is its simple three-step process:
Choose your report type

Enter your keyword phrases

Review link opportunities
It's simple, it's effective, and it will help you build links like a pro.

8. SEO SpyGlass – More than a cool name, SEO SpyGlass is a top choice for monitoring your backlinks while spying on the competition.
This tool provides service related to these four key areas:
Find every backlink to any website.

Run a link audit to pinpoint and remove any potentially harmful links.

Reverse engineer your competitors' link building strategy.

Analyze each and every backlink broken down by more than 50 unique factors.
You can't fully understand why companies like Microsoft, GE, and HP use SEO SpyGlass until you put it to work for yourself.
There are other tools that offer a similar feature list, but this one remains a popular choice thanks to its ease of use, accuracy, and ability to provide everything you need in one place.
9. Seoquake SEO extension – If Firefox is your browser of choice, this extension will come in handy when building links.
It is described on the official download page as follows:
"Seoquake is a Firefox SEO extension aimed primarily at helping web masters who deal with search engine optimization (SEO), social media optimization (SMO) and internet promotion. Seoquake allows to investigate many important SEO parameters."
As a tool that works within your browser, the Seoquake SEO extension is all about convenience.
Part of the extension, the SeoBar is a powerful tool, as it shows the values of various parameters for the page you are visiting. This allows you to answer questions such as: is it worth chasing a link on this website?

As a fully customizable tool, this extension is one that you will easily get along with. Customize it to suit your needs and rely on the information provided as you search the internet.
10. Link Detox – Do you remember the days when any link was a good link? Go back in time five years or so and this is how most link builders were thinking.
You can't have this mindset in today's world. High-quality links are what you want and need in order to boost your rankings. Conversely, low-quality links can harm your rankings.
Link Detox assists with:
Finding unnatural, spammy links that are dragging down your rankings.

Cleaning up your backlink profile.

The use of human signals and millions of data points.

Human error prevention when using the disavow audit mode.
Google makes it clear that link schemes and low-quality links are a violation of its Webmaster Guidelines.
If you have taken part in a link scheme in the past, before this was a big deal, it could still be impacting your rankings. Until this is cleaned up, you have little to no chance of reaching the top of page one.
Use Link Detox to find risky links, automatically create a disavow file, and begin earning back your rankings.
Google doesn't make it easy on webmasters, but there are tools like Link Detox that can step in and lend a hand.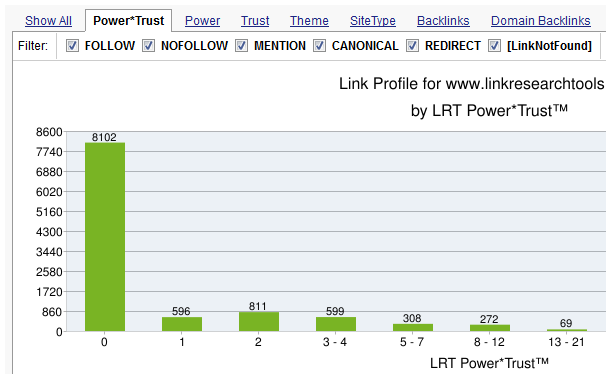 11. Long Tail Pro – For more than five years, nearly 100,000 marketers and search engine optimization professionals have been relying on Long Tail Pro for their keyword research and competitor analysis needs.
There are many ways to use Long Tail Pro, but let's focus on the competitor analysis for the time being.
If you aren't at the top of the rankings for your targeted keywords, it may be because your competitors have more high-quality backlinks. This is where Long Tail Pro can help.
But doesn't it take a lot of time to analyze the competition? It used to, but not any longer. There are many tools, including this one, for analyzing the competition in relation to each of your keywords.
Long Tail Pro helps you uncover important data, such as:
Keyword usage in the title tags.

Moz rank.

Domain and page authority.

Domain age.

Pagerank.

Number of backlinks.
A quick search for your top keywords will show you how you stack up against the competition. This may play a big part in helping you generate a more targeted strategy in the future, such as one that sees you securing more backlinks than your top competitors.
There are other features of the tool that enhance your link building and SEO experience: option to add notes, rank checker, real-time filtering, keyword research, and more.
12. GroupHigh – Here is how GroupHigh sells itself:
"GroupHigh is an essential content marketing tool that allows you to quickly find any blogger's contact information. Research blog posts, and build targeting outreach lists.."
You may consider this an influencer marketing tool, and you wouldn't be wrong. But it's also a link building tool if you take the right approach.
First things first, you can use it to target bloggers and influencers in your space. From there, you are provided with tools to manage every aspect of the relationship. Finally, you can measure the value of your content, while using your established relationships to increase your link count.
Its blog search engine is second to none, as it allows you to search more than 15 million active blogs by:
Content topic

Reach

Social influence

Location

MozRank
Blogger outreach is a big part of any link building campaign. It's the best way to build relationships, grow your network, and eventually secure high quality, targeted backlinks.
GroupHigh assists with all five phases of blogger outreach:
Plan

Identify

Pitch

Send

Promote
GroupHigh is one of the more expensive tools on this list, but that should not stop you from giving it a try. Remember this: you get what you pay for.
You can try GroupHigh for free for seven days. This will give you time to decide if the tool is right for you, your website, and your plan for building more links.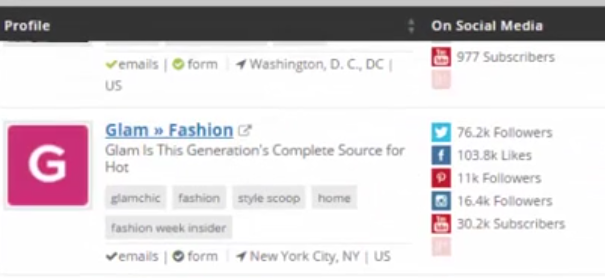 13. Google Search Console – This is a "must use" for every link builder, however, some people continue to shun it for one reason or another.
Not only is Search Console free, but it's one of the most powerful and accurate tools for link builders, webmasters, and marketing professionals.
Once you verify your site and information is collected, pay close attention to the Links section.
Within the first category, you can review:
External Links

Internal Links

Top Linking Sites

Top Linking Text
You can use this information to locate similar websites that may also be willing to link to your site. You can also use it to pinpoint which pages have the most links, which shows the type of content that people are most interested in linking to.
While internal links may not receive as much attention, being that you have control over this, it's still something to track. Search Console allows you to do so with ease.
Professional tip: download a link report once per month so that you can compare it to future reports. This will help you chart your progress and make positive changes to your strategy.
Bonus: Mailshake – You may have the best content in the world, but it's not going anywhere without a comprehensive promotion strategy. And one of the cornerstones of any good content promotion strategy is email outreach.
You need to connect with thought leaders and influencers to bolster the quality of your content before you publish, leverage their social networks to spread the word about your piece once it's live and build relationships with other content creators in your space to build links and drive long-term organic traffic to your article.
Enter Mailshake.
Mailshake is a super easy-to-use platform that allows you to send personalized cold email in bulk. All you need is a .csv with your recipients, and you can send hundreds of personalized emails per day from your personal email address.
Where Mailshake really helps, though, is in its automation. Set up automatic follow-ups based on if a recipient:
Clicks a link
Opens your email
Replies to your email
Followups are essential to any cold email campaign, and being able to set it and forget it in one swoop is a huge timesaver.
You can even check to make sure the email addresses you're sending to are legit and respond to the folks that reply to your outreach, all from right within the app.
Bonus: Backlinks – 
If you want to find out who is linking to you 
and
your competition, Backlinks is the tool for you.
And what makes Backlinks even better is that it is free.
Simply head over to Backlinks and input your URL:

Backlinks will show you your domain score, how many total links you have, how many referring sites link to you, and so much more.
There are even advanced filters that will show you the different kinds of links like follow and nofollow links.
In the link report, you can view the domain score of the site that is linking to you, the link type, its anchor text, and when it was seen.
Backlinks is a must-use resource for anyone looking to improve their link building strategy.
Conclusion
Don't put all your resources into building links, as there are other SEO factors that deserve your attention. However, make sure you have a system in place for building high-quality links that will have a positive impact on rankings.
Hopefully, after reviewing these 13 SEO tools (and two bonus tools), you will feel better about this part of your strategy.
Do you have any experience with one or more of these tools? Would you add any others to this list?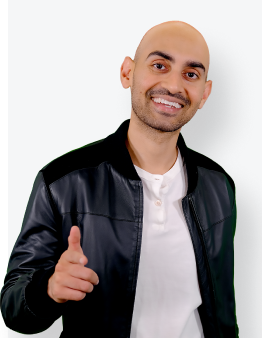 See How My Agency Can Drive More Traffic to Your Website
SEO - unlock more SEO traffic. See real results.
Content Marketing - our team creates epic content that will get shared, get links, and attract traffic.
Paid Media - effective paid strategies with clear ROI.
Are You Using Google Ads? Try Our FREE Ads Grader!
Stop wasting money and unlock the hidden potential of your advertising.
Discover the power of intentional advertising.
Reach your ideal target audience.
Maximize ad spend efficiency.