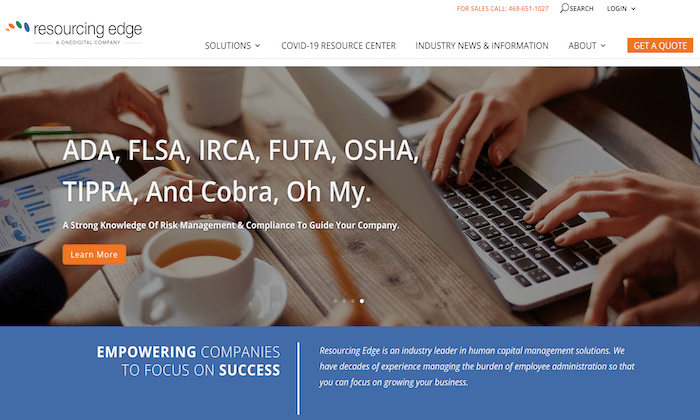 Disclosure: This content is reader-supported, which means if you click on some of our links that we may earn a commission.
How much time are you spending on HR administrative tasks?
The answer is likely much more than you prefer.
Some startups can get away with managing HR initiatives on their own in the beginning, but this quickly becomes unrealistic and cumbersome if or when you scale your business.
What if I told you that you could completely eliminate HR tasks from your plate without hiring a full-time human resources team?
A professional employer organization (PEO) service provider can handle everything from payroll to benefits administration, workers' comp, safety, risk mitigation, and so much more.
Continue below to find my reviews of the top PEO services. The reviews are followed by a brief guide that outlines the key aspects for selecting an appropriate PEO service for your organization.
Provide better support for your employees, no matter where they work, by joining forces with the right PEO today.
#1 – Resourcing Edge Review — The Best For Department-Specific Expertise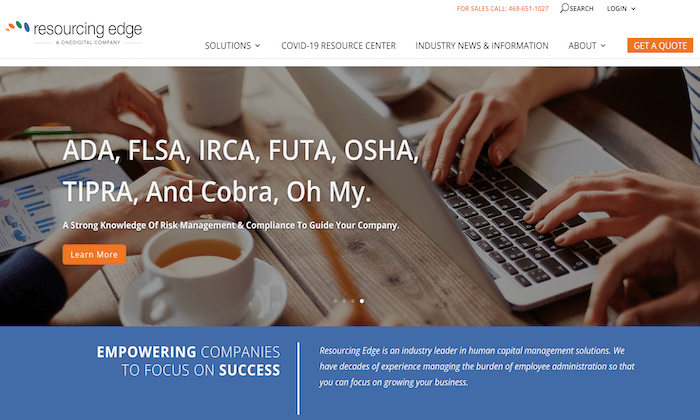 Resourcing Edge has been an industry leader in the PEO service space for over 15 years. They work with businesses in 44 different states and provide services to over 20,000 client employees.
I like Resourcing Edge because the services are 100% customizable based on the unique needs of your business. You can pick and choose which areas you want Resourcing Edge to handle and always adjust your solution as needed.
But Resourcing Edge really shines above the crowd with its professional expertise in different areas. They offer specialists in HR, risk management, benefits, and every other area for your human capital needs.
These experts take the time to understand your company goals and align your services around that direction.
You'll also love having a dedicated account manager as your single point of contact.
So while you have access to experts in every department, all of your communication can begin with someone who takes the time to learn more about you and your business.
This makes it much easier for you to succeed and have a seamless experience as you're getting help from multiple outsourced departments.
For businesses that want to fully outsource multiple responsibilities to a single provider, you can't go wrong with Resourcing Edge.
#2 – Amplify PEO Review — The Best Full-Service HR Technology
On average, Amplify PEO saves its clients $1,185 per employee annually.
They achieve this by doing more than just providing you with human capital resources. Amplify PEO has superior technology that supports all of your HR needs from a single source of truth.
Both you and your staff will have access to payroll, benefits, onboarding, time cards, compliance resources, and more—24/7/365.
As a cloud-based platform, Amplify PEO's platform can be accessed from any computer or mobile device.
So when one of your employees wants to update their address or switch their direct deposit to another account on a Saturday afternoon, they can do this on their own without having to make a call, walk into an office, or wait until Monday morning.
This self-service technology eliminates administrative burdens and bottlenecks, as the vast majority of tasks or issues can be resolved without any human interaction.
Amplify PEO is also an excellent option for businesses with remote employees who aren't having daily interactions with managers and coworkers. They can quickly access benefit solutions, retirement plans, and other useful resources from anywhere. The platform even supports things like PTO tracking.
If self-service technology is your top priority, look no further than Amplify PEO.
#3 – Papaya Global Review — The Best For Organizations With International Employees and Contractors
Papaya Global is best-suited for scaling businesses. You'll have the power to hire and retain top-level talent from anywhere, knowing that all of the location-specific compliance requirements are handled on your behalf.
Let's say you want to hire a full-time employee in California, a freelancer in Texas, and a part-time employee in Italy. Each of these scenarios has different paperwork, taxation, and other compliance requirements.
But Papaya Global handles all of these requirements on your behalf, so you only have to worry about finding the right people—they'll take care of the rest.
Beyond the onboarding process, Papaya Global also supports cross-border payments.
So you can run simple pay runs to all of your full-time, part-time, and contract workers across the globe through a single platform. The days of using multiple tools to issue payments are over.
Your team will love Papaya Global, too, as it gives them the option to get paid in their preferred local currency. So they won't have to worry about figuring out conversions on their own or making trips to the bank.
Papaya Global's technology makes it easy for you to manage your entire organization from a single source of truth.
They can even handle benefits administration in multiple countries, so you can offer excellent packages to your international workers without having to source local accounts on your own.
There are no employee minimums for this service either. So, your sole developer in Poland and a single marketing professional in Australia can each have access to local benefits.
#4 – Infiniti HR Review — The Best For Strategic Consulting and Risk Management
Infiniti HR offers all of the great services you'd expect from a PEO provider. You can use them for payroll, benefits administration, insurance, recruitment, and other valuable HR services.
But where Infiniti HR shines above the crowd is with its consultancy and risk management solutions.
These services are ideal for rapidly-growing companies that want to save money without cutting corners or exposing themselves to new risks.
Infiniti HR works with businesses in all 50 states—specializing in helping employers avoid and mitigate compliance issues related to employment and labor.
How does this work?
Infiniti HR takes a hands-on approach—working closely with you to develop and implement a safe and healthy work environment for your staff. They also ensure that the practices are sustainable as your company grows.
You can rely on Infiniti HR for help obtaining certificates of insurance, waivers of subrogation, safety compliance training, OSHA compliance, on-site training, and more.
For workplace incidents and injuries, Infiniti HR can seamlessly handle the workers' compensation claims process on your behalf as well.
Overall, Infiniti HR is an excellent PEO provider for helping you achieve a wide range of strategic goals related to HR, recruiting, and scaling your business.
#5 – VentureHR Review — The Best For Startups With Fewer HR Needs
While many PEO service providers are best-suited for established small businesses, VentureHR is unique because it supports startups from day one.
So even if you're still in the early stages of a business, you can get the HR assistance you need today—even before you start hiring at scale.
For startups on a tight budget, you can even use VentureHR's startup kit without having to pay ongoing subscription fees. This setup includes all of your must-haves, like:
Offer letter templates
New hire forms
Termination forms
Employee handbooks and policies
Injury and illness prevention
The entry-level package comes with two hours of HR consulting and strategy. They even offer a solution for payroll and time-tracking that's built specifically for startups.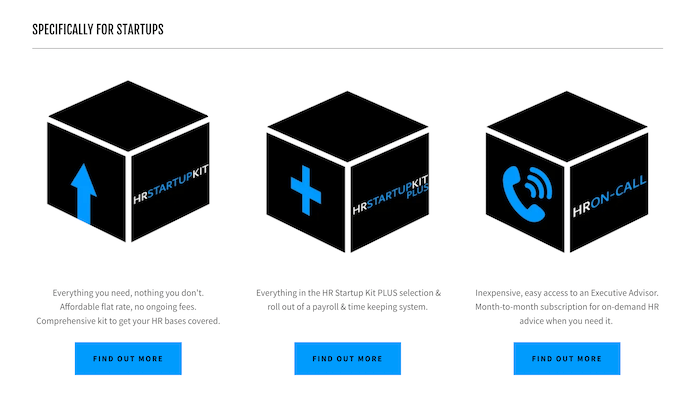 VentureHR also offers one of the most unique services you'll see from a PEO provider—HR on call.
This is perfect for startups that need help with human resources but don't necessarily have the funds or enough employees to justify completely outsourcing all departments. The HR on-call service is a month-to-month subscription that gives you access to a dedicated HR advisor.
The plans range from five to 25 hours per month, so you can start small and ramp up as you need before taking the plunge to full outsourcing.
Once you're ready to start hiring at scale, VentureHR has an affordable recruiting solution for you as well. It's a flat-fee service, so you can maintain total control of your hiring costs.
What I Looked At To Find the Best PEO Services
There were specific factors that I took into consideration as I was narrowing down the top picks in this guide. With so many PEO services on the market today, you can use these same considerations as you're shopping around and comparing different options for your business.
Some of these elements will be more important for some of you than others, and I'll explain the significance of each one below.
Self-Service Technology
When most people think of PEO services, they immediately associate it without outsourcing job responsibilities. While this is obviously a huge component of the service, the best PEO providers offer much more than human expertise.
You must closely evaluate the technology your provider offers as well, especially when it comes to self-service initiatives.
These types of tools make it easy for your staff to manage direct deposits, view their benefits packages, make changes to their account, view an old paystub, and so much more.
With self-service technology, you and your staff have 24/7 access to crucial HR information. Beyond an online portal, you should also look for providers that offer mobile apps for both iOS and Android, so your staff can truly access and manage their information from anywhere.
Account Management Support
Sometimes a web portal or mobile app won't be enough to get an answer or resolve a problem. In these scenarios, which are often important and time-sensitive, you want the ability to pick up the phone and get a response from a real person on the other line.
The best PEO services provide this type of support beyond standard business hours.
They also extend this support to your employees, so you won't have to middle-man the conversations. Your staff will have direct access to support as if they were calling an internal HR department.
I like the PEO solutions that come with a dedicated account manager. So all of your interactions will start with a single point of contact. This person will get to know you and your business over time, meaning you won't have to constantly introduce yourself and explain your situation on every new call.
Payroll and Benefits Administration
For most businesses, payroll and employee benefits administration is the bulk of their HR responsibilities.
Every business needs to run accurate payrolls, and the vast majority of businesses want to offer some type of benefits package to their employees. Outsourcing these tasks will immediately give you time back if you're currently handling this in-house.
While every PEO service offers payroll and benefits administration, this offering will be more important to some of you compared to others.
For example, maybe you're happy with your current payroll provider and don't want to switch—at least not right now. Some of you might be looking at payroll and benefits administration as the primary reason for PEO services.
Some PEO providers have superior payroll technology than the rest. Others have more options for employee benefits and insurance. So it all depends on what's most important to you.
HR Compliance
Staying compliant can be tricky for businesses in certain industries. Beyond the basics, you need to consider industry-specific rules and regulations that fall within the scope of HR.
So it's important to find a PEO provider that has experience in those areas to ensure you remain compliant.
This consideration is even more important for businesses that currently have employees in multiple states and countries or plan on expanding to new regions in the future.
Rules change when you cross borders, and generic HR tools won't always be enough to help you out here. You'll need to lean heavily on your PEO service provider to ensure compliance rules are followed for each employee, regardless of their location and unique location requirements.
Consultancy Services
HR consultancy and strategic planning are more important for mid-size organizations that are rapidly expanding.
These services typically come with risk assessments for how you hire, retain, and manage your staff. They'll focus on the specific employee-related risks that could be problematic or expensive for your business.
The consultancy aspect of PEO providers can also help mitigate costs as you scale.
Your provider will offer strategic guidance through unique initiatives, such as hiring a new department, outsourcing tasks to remote contractors, or expanding your operation to a new state. You'll want to find a PEO service provider that has experience with these types of situations, as they'll be able to recommend the path of least resistance.
Conclusion
If you don't have the resources to hire an in-house HR department, PEO services are a cost-effective alternative. They'll handle all of these responsibilities on your behalf, so you can spend more time on the other areas of your business.
All of my top picks that I reviewed in this guide will be good options for you to consider. But to truly find the best PEO provider for you, pay close attention to my recommended use cases and the criteria I used to narrow down the list.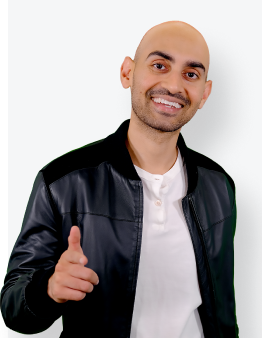 See How My Agency Can Drive More Traffic to Your Website
SEO - unlock more SEO traffic. See real results.
Content Marketing - our team creates epic content that will get shared, get links, and attract traffic.
Paid Media - effective paid strategies with clear ROI.
Are You Using Google Ads? Try Our FREE Ads Grader!
Stop wasting money and unlock the hidden potential of your advertising.
Discover the power of intentional advertising.
Reach your ideal target audience.
Maximize ad spend efficiency.