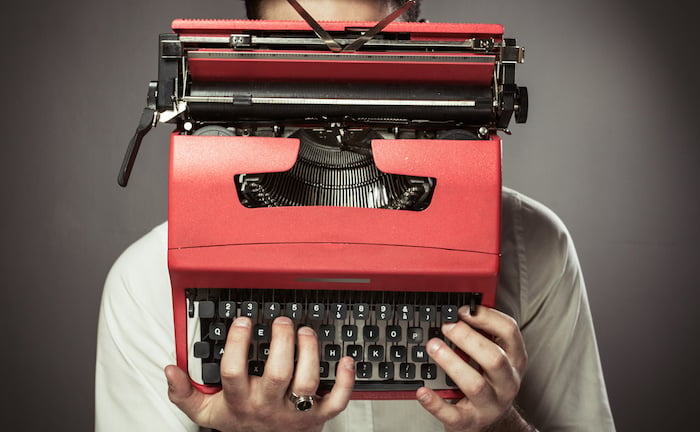 One of the biggest blogs in the world, Huffington Post, got its start by publishing one blog post every 58 seconds.
That's about 1,600 to 2,000 articles per day.
And this is a stat from 2013. As of today, you can expect at least a couple hundred more per day.
Shocking? Yes!

Those are astounding numbers.
So when asking yourself how often should I blog – the message is clear:
You need to crank up your posting frequency to hundreds per day for achieving success as a blogger.
Or do you?
A few years back, Brian Dean flaunted that he has managed to get 1 million unique visits over the last year.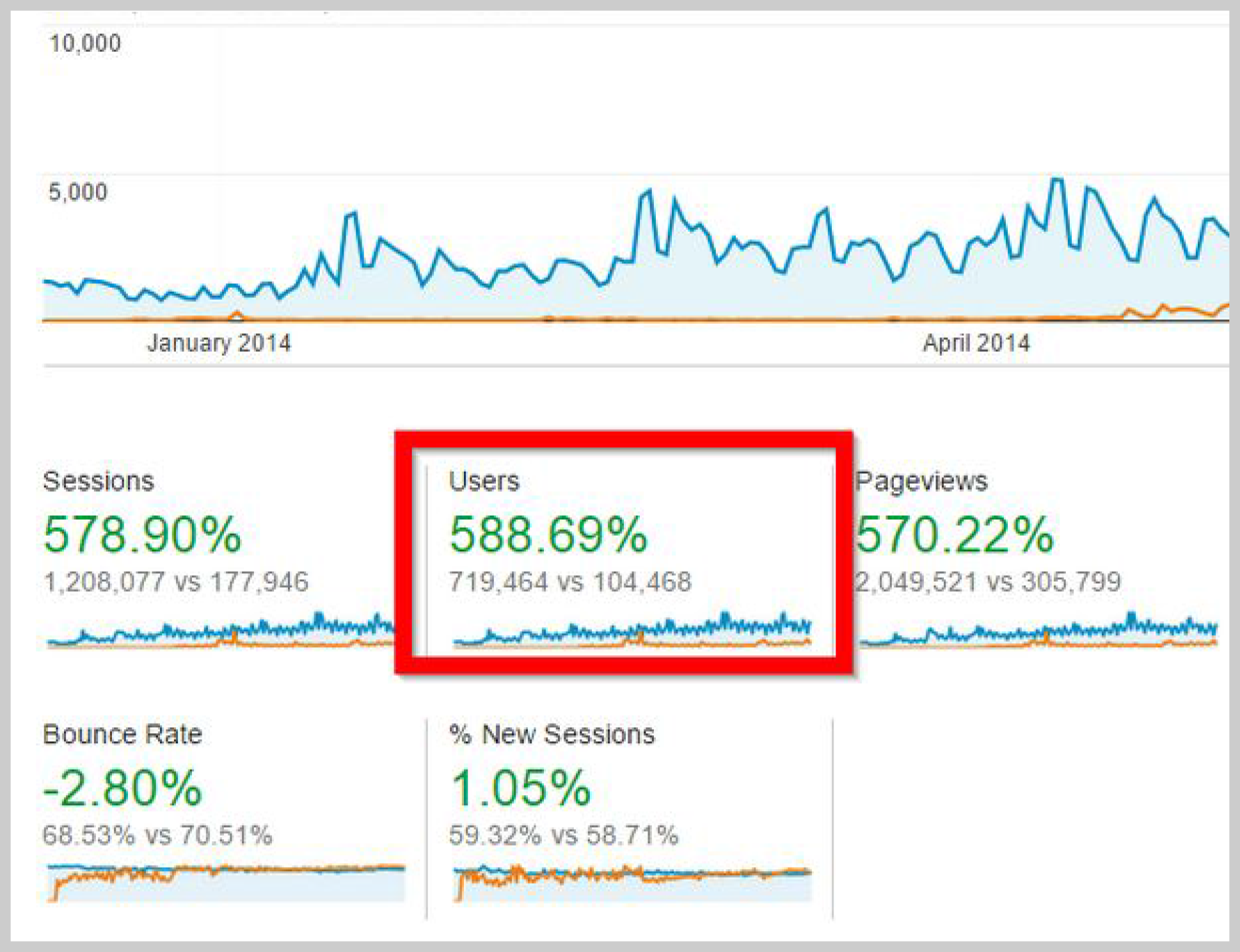 As per Brian a major reason for his success is his low blog content posting frequency.
In fact, he has only published 32 posts to date. These content production numbers are far from astounding.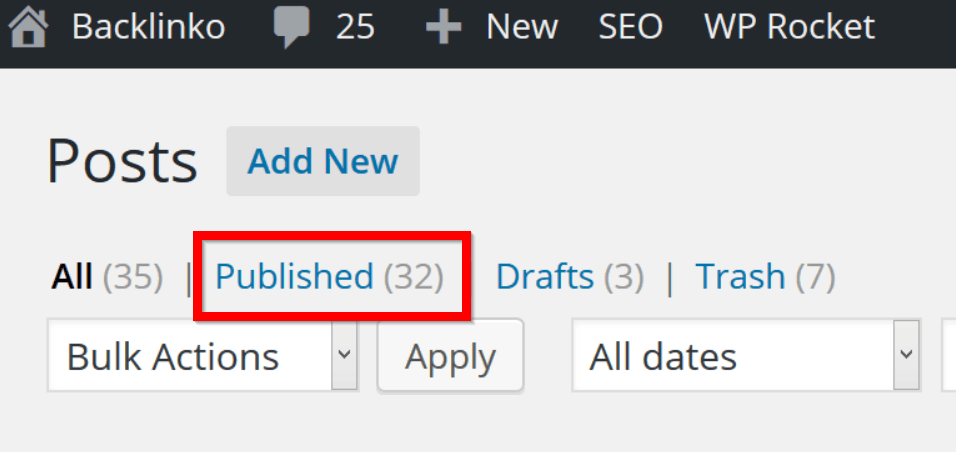 The likes of Mark Manson, Wait But Why, James Clear and Boost Blog Traffic also average only about 1 blog post/week or even per month. Even though they have great content of high quality, they aren't exactly pushing the boat out with their content turnover.
All of these blogs are mostly run by a single person and so they have a low posting frequency.
Yet, they get hundreds of thousands or even millions of visitors every month. They are huge on the social media channels and score high with search engine optimization.
What does this mean for you when asking how often should I blog? How do you decide on a frequency for your blogging as part of your small business strategy?
Obviously, high-quality content matters and you can't afford to push out tons of low-quality posts every day. You'll only get lost in the noise of 1.2 million types of content published every day.
In this post, I'll share 5 steps you can use to decide your ideal posting frequency for blog content and some practical posting frequencies you can use for your content strategy.
But first, let us look at the major search engine Google's stance on publishing frequently.
How does Google view newly published pages?
Google has a special QDF (Query deserves freshness) ranking factor that gives prominence to news stories when it comes to search engine visibility.

So what're the types of searches impacted by this factor?
Here is Google's explanation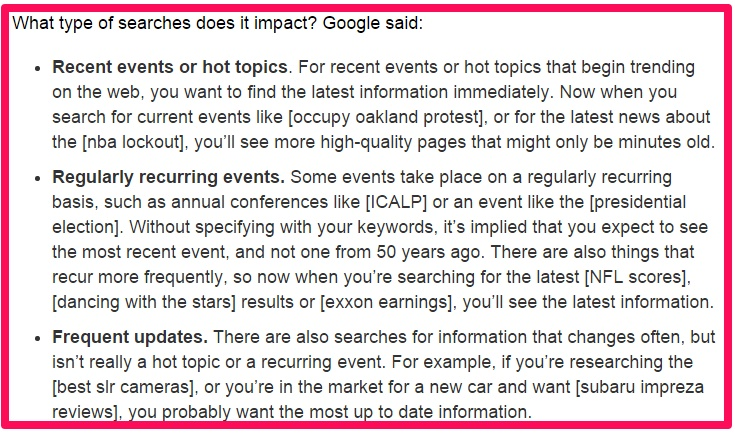 But, is the impact of this factor real?
CopyBlogger reported that they were outranked by Mashable for the term "content marketing." Their page had a whopping 21K backlinks and thousands of social media shares.
And Mashable.
Well, just look at their SEO metrics.

Google decided to show Mashable's page higher in rankings on December 22, 2012. This was a long time ago, but the results are still interesting.

Maybe it's because Mashable had a powerful domain authority (higher than CopyBlogger).
Brian Dean also lists the significance of your edits, frequency of your page updates and how often your site is updated in his massive list of Google's ranking factors.
So freshness of content is important and can have a significant impact on your rankings, especially if you are a news-oriented website with a high domain authority.
But:
Don't get disheartened if you're a newbie blogger.
As per Brian Dean, an older page may outperform a newer page.

And, guess how many days the Mashable page outranked CopyBlogger's landing page on content marketing?
Within 30 days the Mashable listing had fallen off the first page.
CopyBlogger concludes QDF aptly – "Temporary ranking spikes due to factors like QDF will be replaced by authoritative content".
Now that you have an idea of how freshness affects Google's rankings, let's get started with step number 1 to determine the answer to how often should I blog?
Step #1 – What are your content marketing goals?
Creating Blog Content. Content Distribution. Social Media Marketing. Social Networking. Email Marketing. List Building.
There's so much that you need to do when it comes to a savvy content strategy.
You'll struggle as a small business if you don't have a system in place to attract the right kind of audience with the relevant content and convert them.
Don't go pumping out 7 articles a day without defining your small business goals and creating a content strategy to attract your customers and improve their user experience.
So where do you start when devising a content strategy that works? Inbound Now lays down the steps perfectly.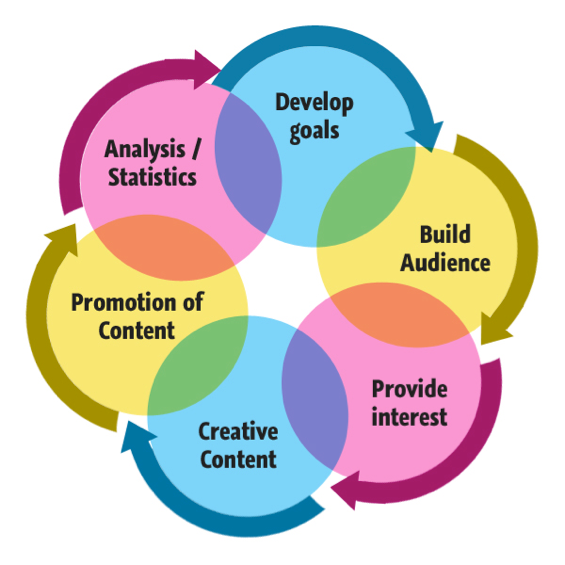 After defining your goals, you need an audience that is interested in listening to you.
A great way to get exposure for attracting your readers is…
Guest posts.
I've already written a detailed guide on planning a guest post blogging strategy.
After you've attracted about 1,000 visitors, you should focus on writing high-quality blog posts for your audience. You can integrate search engine optimization and social network marketing in your great content creation strategy.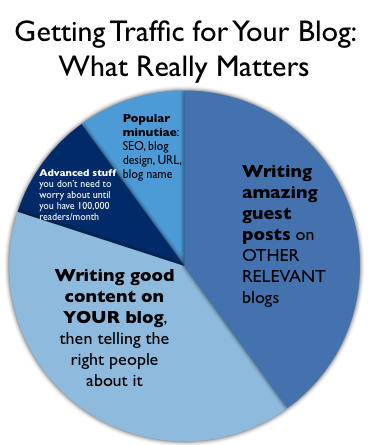 But, creating engaging and high-quality content should be your number one priority as most small businesses struggle with it.
As you create engaging great content, you'll start attracting quality leads. But, don't make the mistake of not converting them.
An email list is one of the most widely used assets for both large and small businesses.
So, buy a subscription to the email marketing software of your choice. Offer lead magnets like eBooks or content upgrades with your post in exchange for emails. This is what every content marketer should be striving for with their blog posts and blog content in general.
You'll obviously need to focus on creating engaging lead magnets for converting more visitors into subscribers.
Within 3-4 months, you'll have sufficient data on how your blog content is affecting your business goals which will also help with insight to the question – how often should I blog?
Let me explain with an example.
I wanted to achieve 100,000 visitors as soon as possible here on NeilPatel.com.

So, I experimented with publishing 2 blog posts/week instead of 1/week.
The result?
My monthly traffic increased from 46,134 to: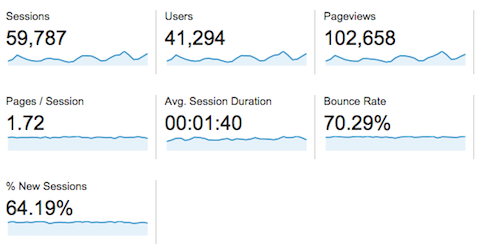 Happy with this success from my blog content, I kept at this ramped-up posting frequency to hit the 100,000 mark in under a year.

Similarly, GrooveHQ is using its high-quality blog for sharing its journey to $500,000/month (their earlier goal was $100,000, which they achieved).
Lastly, HubSpot devotes significant time every month to updating its old blog posts.
Why?
Because they generate 70% of their traffic from posts that weren't published during the current month.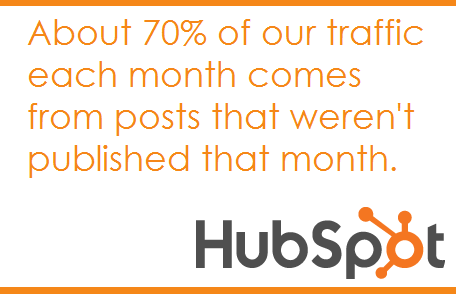 You'll need to blog strategically and not just more frequently to attract such results.
I hope that these examples inspired you to write down your content writer and marketing goals and start your blog post frequency experiment.
Step #2 – How many posts have you already published on your blog?
The traffic on your blog is strongly dependent on the number of posts you've published already and this also comes into the process of wondering how much should I blog?
Alex from CalorieSecrets.com grew his blog traffic to 450K visitors a month by publishing high-quality blog posts.
Here's a breakdown of how the traffic on CalorieSecrets.com kept rising with the number of published blog posts.
The website touched 100K visitors when the website was a year old and had a total of 184 published blog posts.

Four months later, the organic traffic doubled with 237 published blog posts.

In 2 years, the blog had 333 published posts touching the 300K visitor mark.

And, the blog passed 500K visitors per month in 2015 with close to 500 published blog posts.

So, the higher the number of published posts on your blog, the higher your blog traffic.
But, we can't bless these findings with just one case study.
So, let's look at publishing volume benchmarks as per HubSpot's analysis of its 13,500 customers.
Overall, companies that have published 400+ pieces of blog content received twice the traffic as compared to those that have published between 301-400 blog posts.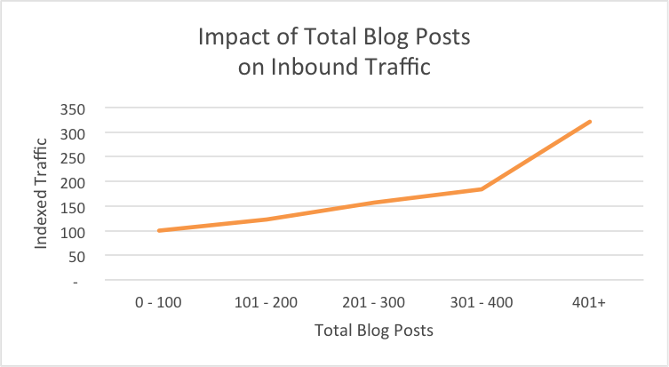 But, traffic is a vanity metric. All that really matters is the total number of inbound leads received by companies against the number of blog content pieces published.
For B2B companies, those that published 401+ total blog posts generated almost 3X as many leads as B2B companies that published 0 – 200 total posts.
B2C companies that published 401+ posts generated 4.5X as many leads as B2C companies that published 0 – 100 total posts.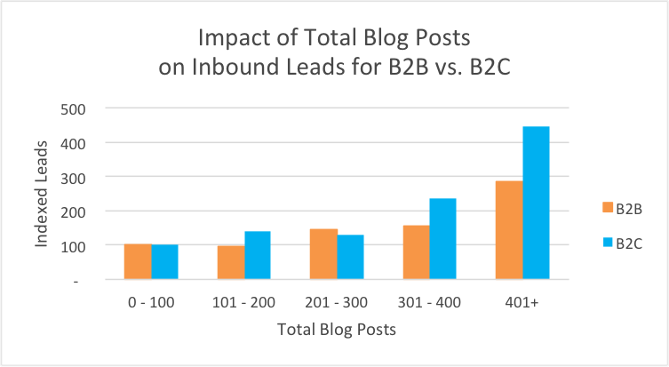 The pattern is clear:
If you've stocked up an ample amount of cornerstone great content on your blog, then you can probably do with lesser posting frequency.
So, look at your content management system and find out the number of published blog posts you have. Then, jot down the dates when you reached milestones like 100, 200, 300 and 400 posts.
On WordPress, you can use a plugin like Simple Blog Stats for detailed statistics about your blog.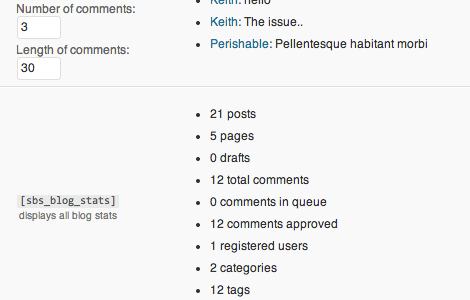 And you can use Jetpack for tracking your monthly traffic.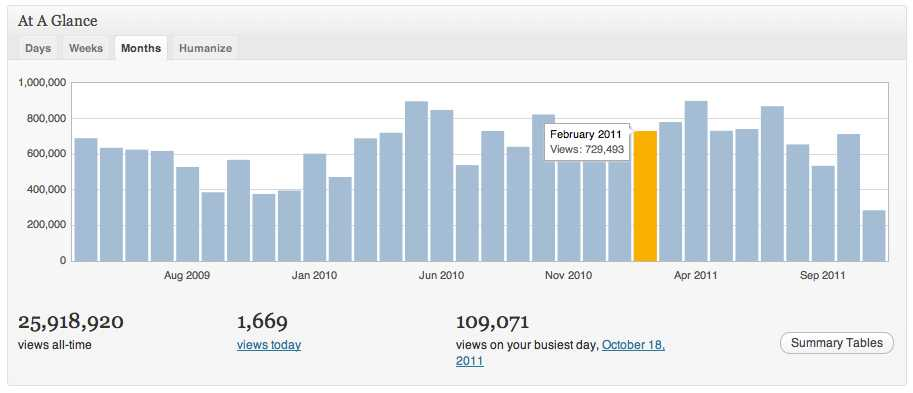 If you aren't on WordPress, you can always rely on data from Google Analytics.
The goal of this exercise is to find the correlation between your already published pieces of great content and the increase in traffic.
Note down any clear pattern of traffic jumping higher (like Alex had at CalorieSecrets.com) once you cross a certain number of posts on your blog.
Step #3 – Track your traffic channels
All traffic channels aren't created equally.
Let's look at the two major traffic sources for blog content – search engine visibility and social networks.
Over-graph found that the average lifespan of a post on social networks (Twitter, Facebook, and Instagram) is less than a day. The data is based on the activity of about 10,000 communicators from their social network.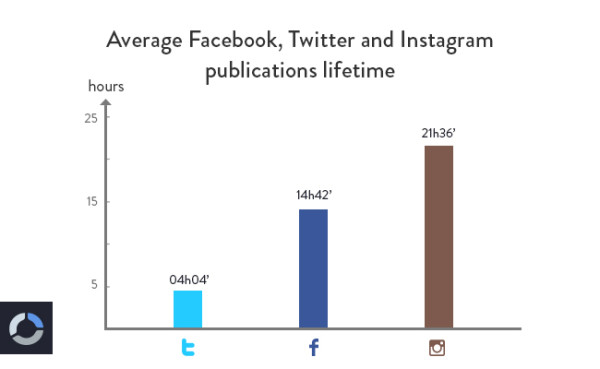 Given the ephemeral nature of social networks:
You can't expect to drive continuous traffic by just pushing out evergreen content or a blog post just once on your social media accounts.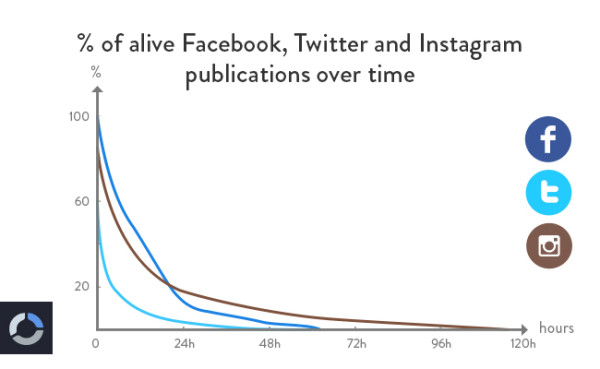 Search engine rankings, on the other hand, are much more stable. So, if you manage to get a berth on the front page with evergreen content, you'll probably stay there for a while.
Step #4 – Solicit your audience's demand and reflect on your resources
There are only so many hours you (and your team) can use to create great content of high quality each week.
You can't sacrifice your quality in exchange for quantity, or your audience will start moving away from you because ultimately they are seeking valuable content.
The same argument applies to your user experience – there is a limited amount of time your audience can spare to read your blog content every week.
HubSpot saw a huge number of unsubscribes on their instant email list when they increased the quantity of posts/week (HVLC phase) in their 6-month experiment.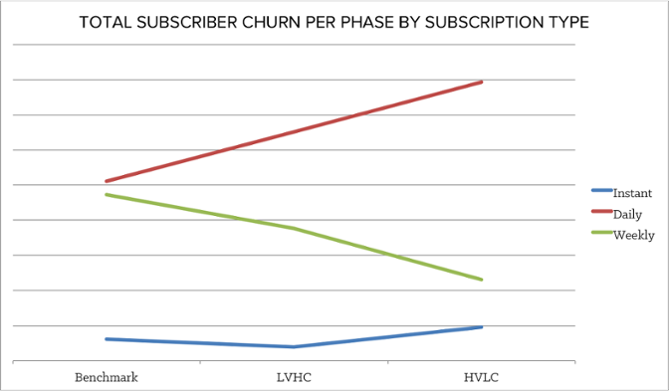 Moreover, even increasing the frequency of posting blog content only increased their traffic to new posts by 5%.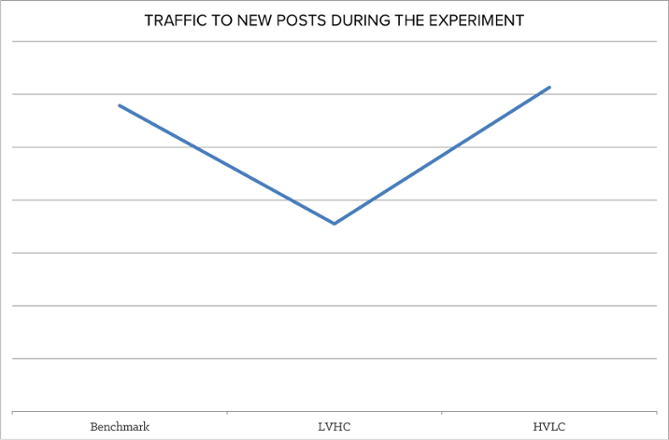 They further found that their deep tactical blog posts drive them the most traffic. But, their promo posts and infographics got them the most number of leads.
Here are a couple other specific findings:
TOFU posts (lighter articles around Internet trends and business-related subjects), deep tactical ones (in-depth comprehensive posts), infographics and slideshares receive the majority of traffic. All are great content choices for any small business.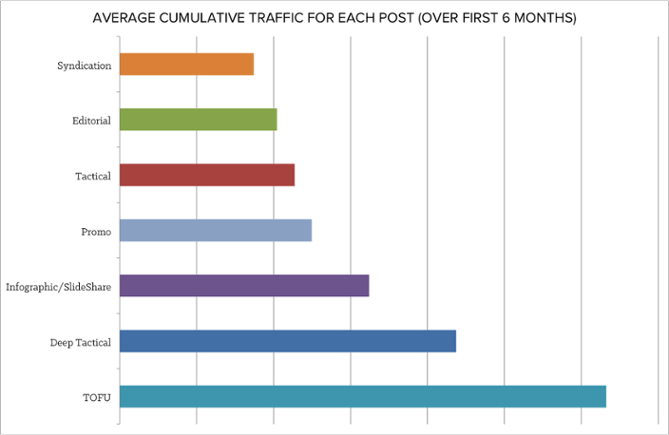 But promo posts (like an eBook, template, webinar or a download) attracted the maximum number of leads.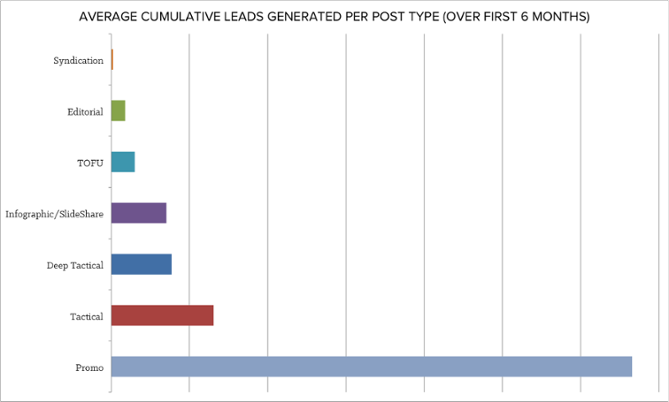 Based on the experiment, HubSpot devised a new high-quality publishing strategy that meets the needs of their audience as well as their business goals. You can take inspiration from this for your small business.
Look at their old editorial distribution.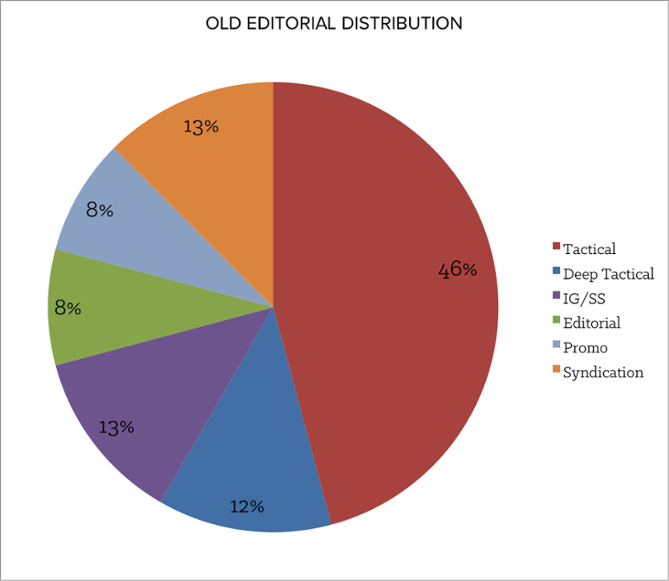 And now compare it with their new one (note the significant increase in deep tactical posts). HubSpot is banking on this new schedule to increase their monthly traffic by 18.5%.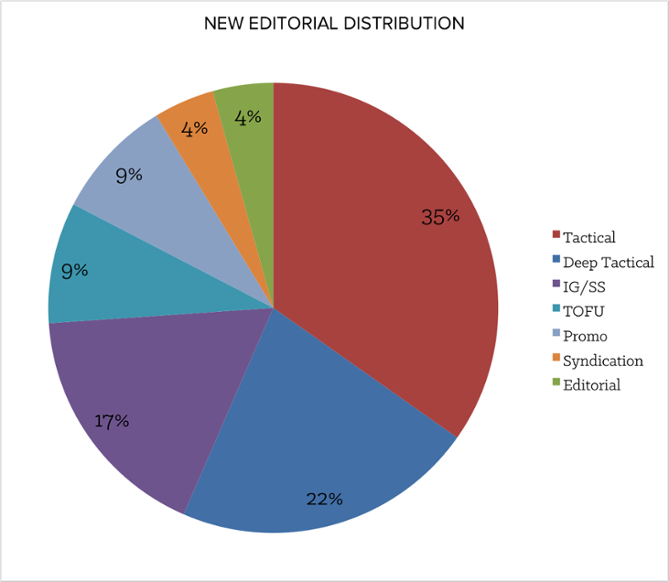 Do you know the eclectic great content mix that appeals to your audience as well as meets your small business goals?
Your audience might have a penchant for video tutorials. Or, they might like multiple 300-word short blog posts every day.
So. conduct an experiment if required, crunch some numbers and uncover out your audience's preferences and conversion numbers to use when considering the question; how often should I blog?
You've also got to consider your available resources if you decide to ramp up your posting frequency.
Ask yourself the following questions to analyze your current scenario:
What is your average writing speed? How many hours can you consistently put in every week for writing high-quality great content along with committing to distribution?

You should analyze the average number of visitors you receive for every additional hour you invest in writing and marketing.
Then, tweak your strategy to include either more promotion or more high-quality writing (as defined by you).
Do you have other team members in your small business to take part in implementing your content marketing strategy?
If you're the only member of your small business, you'll have to take care of everything – creating great content, designing, optimizing a website and making the sale.
Naturally. you'll have much less time for high-quality writing if this is your case.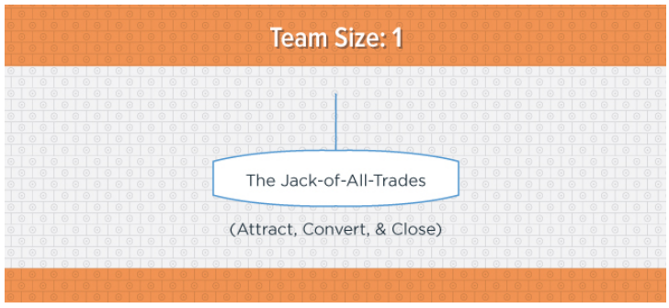 You can distribute the responsibilities if you have a larger team size.
If you've got more team members in your small business, you have the liberty of publishing more content. But, make sure the other team members get sufficient time to market your posts and attract leads.
As an example, look at HubSpot's marketing team hierarchy.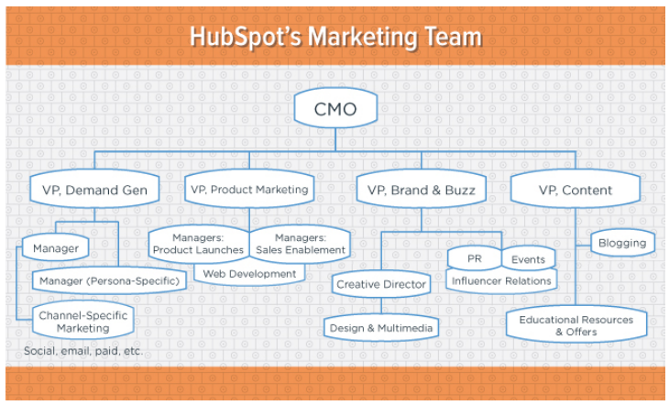 Even if you ramp up your posting frequency, keep a minimum threshold on your quality. Don't just publish for the sake of meeting your daily or weekly goal. Remember when asking how often should I blog – quality comes before quantity.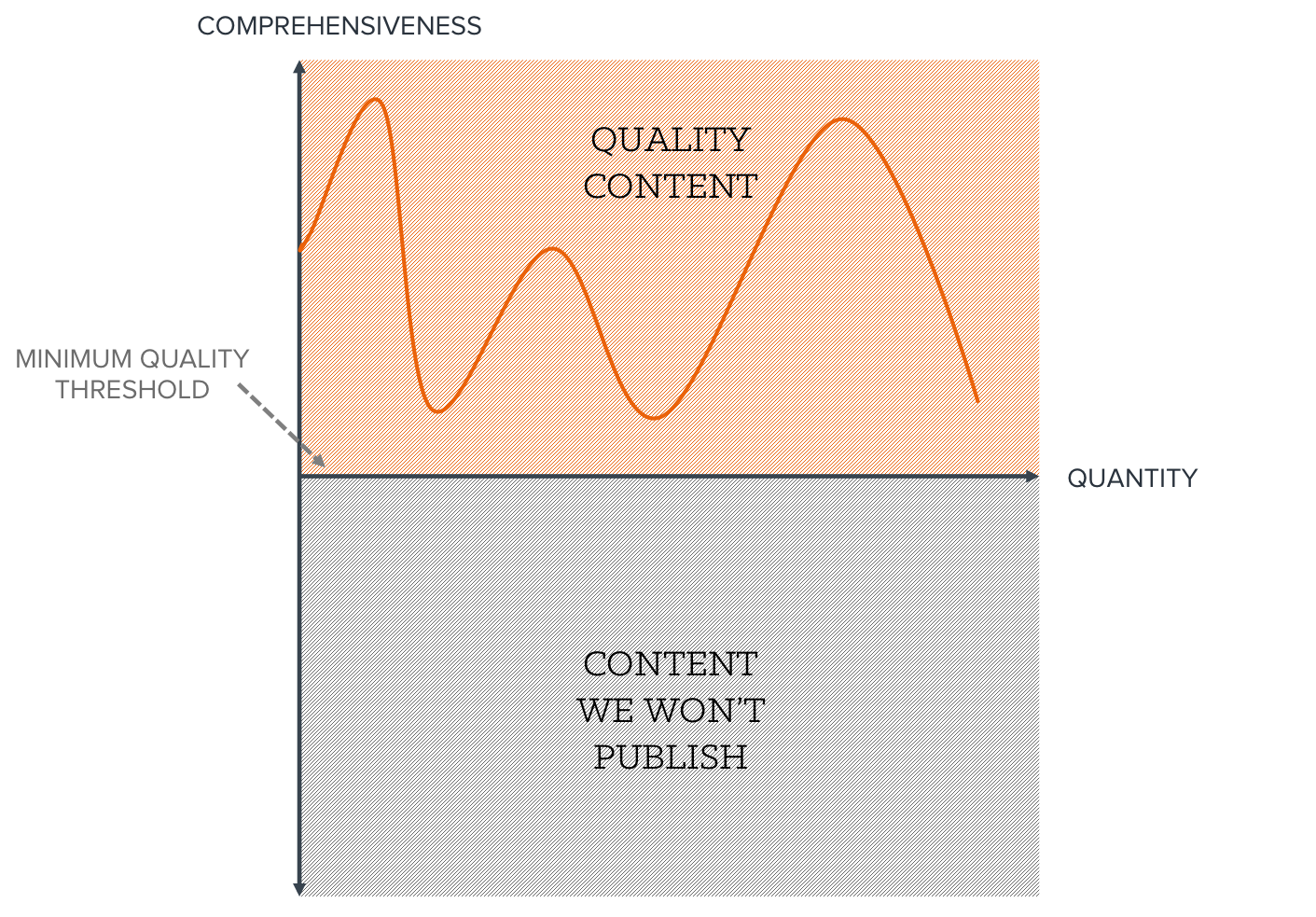 Look at Quick Sprout. I am the sole contributor to the blog and have been from the beginning.
Yet, it now competes neck to neck with the biggest internet marketing blogs in the world, like CopyBlogger.
Similar is the case with Wait But Why. They managed to scale their blog to over a million visitors a month in under a year by posting just one blog post a week.
A major reason is its high-quality standards.
They don't publish an A grade post, but instead notch it up to an A++.
If you research well and maintain high-quality standards, you will see that quantity always gets triumphed by quality.
Step #5 – Experiment and refine your frequency to find your sweet spot
Have you noticed a common theme in all of the above steps?
I shared results from publishing volume experiments conducted by blogs.
You need to do the same in order to strike a balance between your audience preferences and your small business goals.
You do not want an increase in traffic at the cost of your happiness (read=burnout). This happened with Kevin when he experimented with increasing frequency to 5 posts/week from 1 post/week.
He saw a 46% increase in traffic. But, that came at the cost of his health.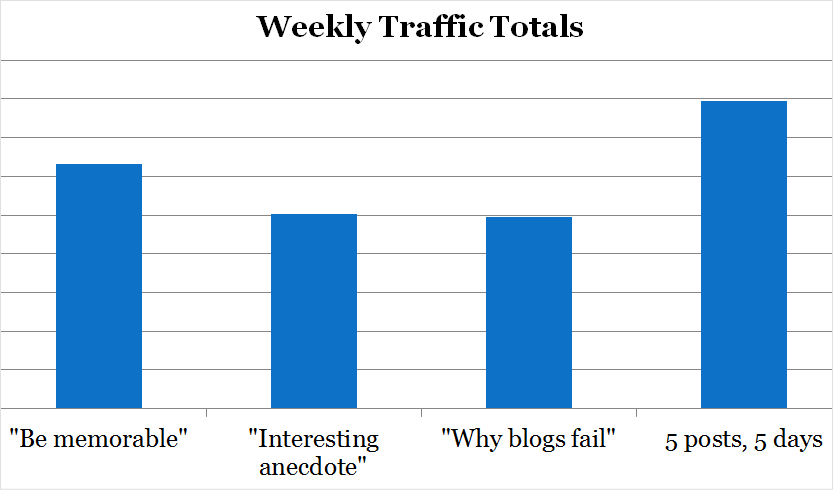 You do not want a drop in engagement levels at the cost of receiving more traffic.
CoSchedule experienced a drop in their average number of social shares and comments on their posts per week when they went from 2 posts/week to 3 posts/week.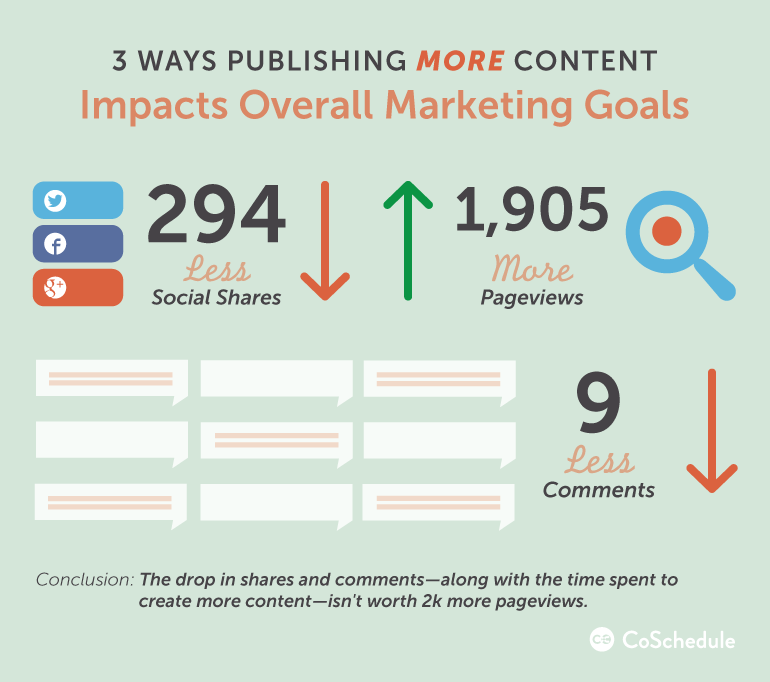 So, start with your assumed ideal frequency and stick to it for some time by creating an editorial calendar.
Here is some research on ideal posting days and hours.
The best time of the day to post is between 9.30 AM to 11 AM.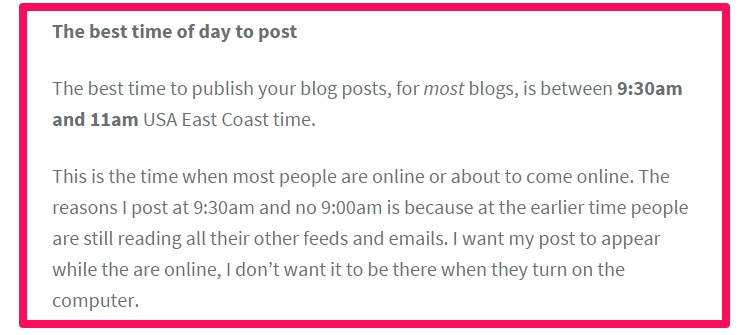 There is a drawback. though, to posting during the peak hours. You might get lost in the noise, experience higher bounce rates and receive lower engagement levels.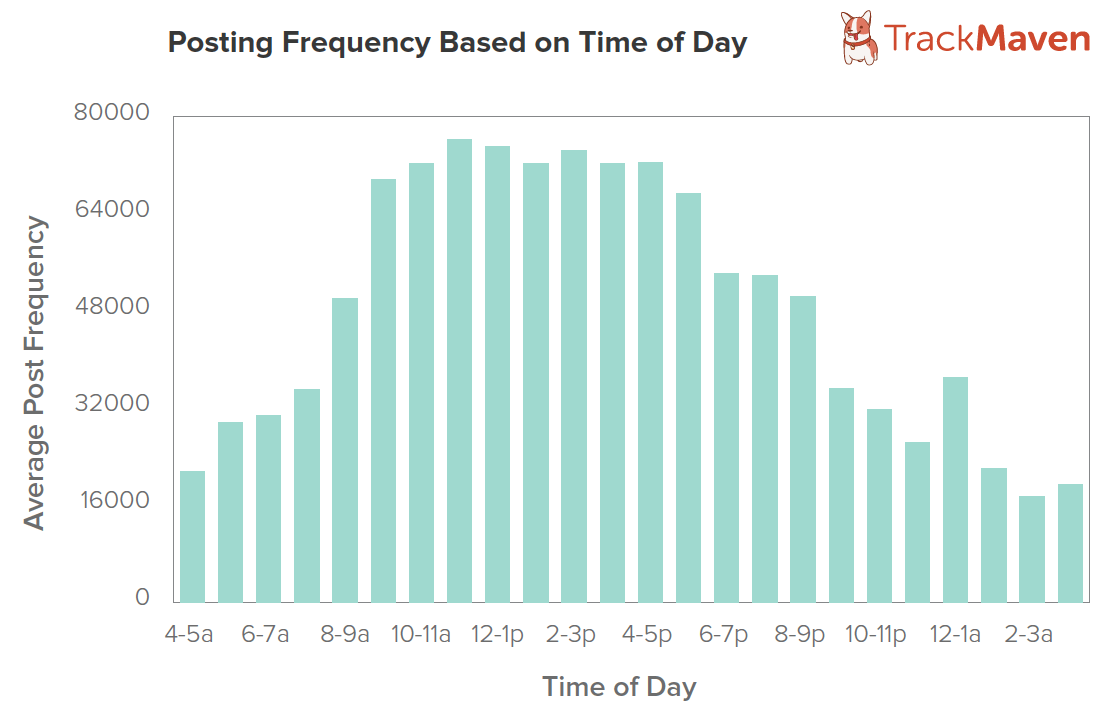 So, you should also consider posting at off-peaking hours (leisure time) for a higher number of comments and social shares.
Track Maven found that the most social shares and comments occurred between 9 PM and midnight EST.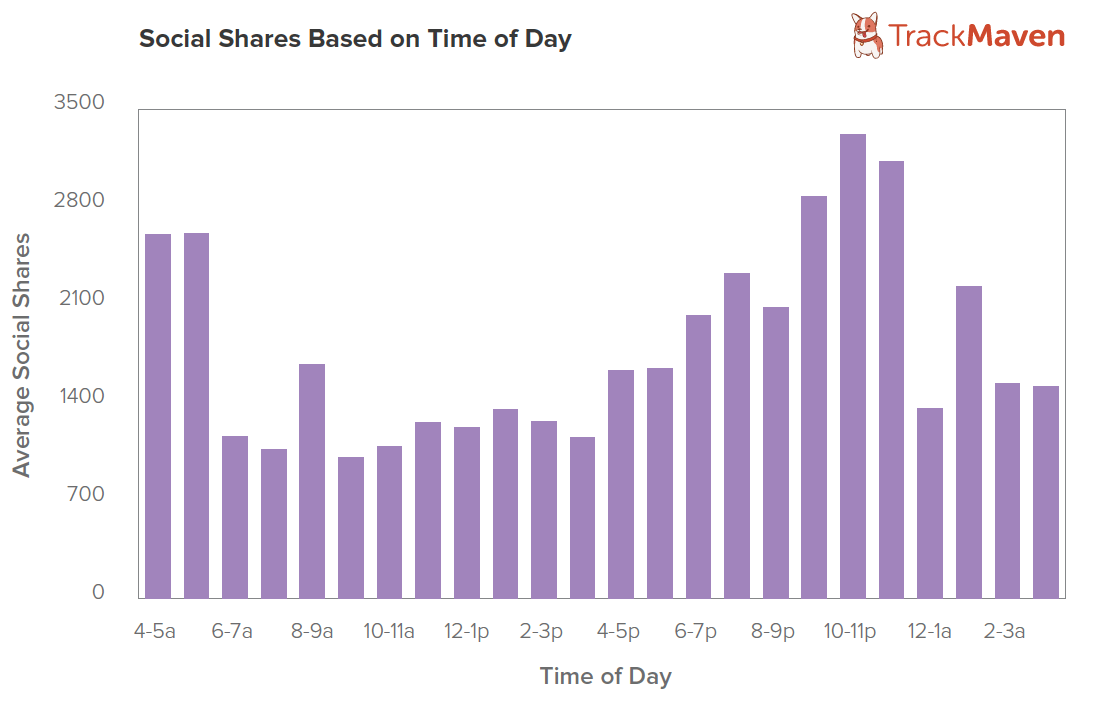 A similar argument goes for the publishing day. Posts that go live on Monday receive the most traffic.

But, Saturday gets the most number of blog comments.

And, weekends get the most social shares.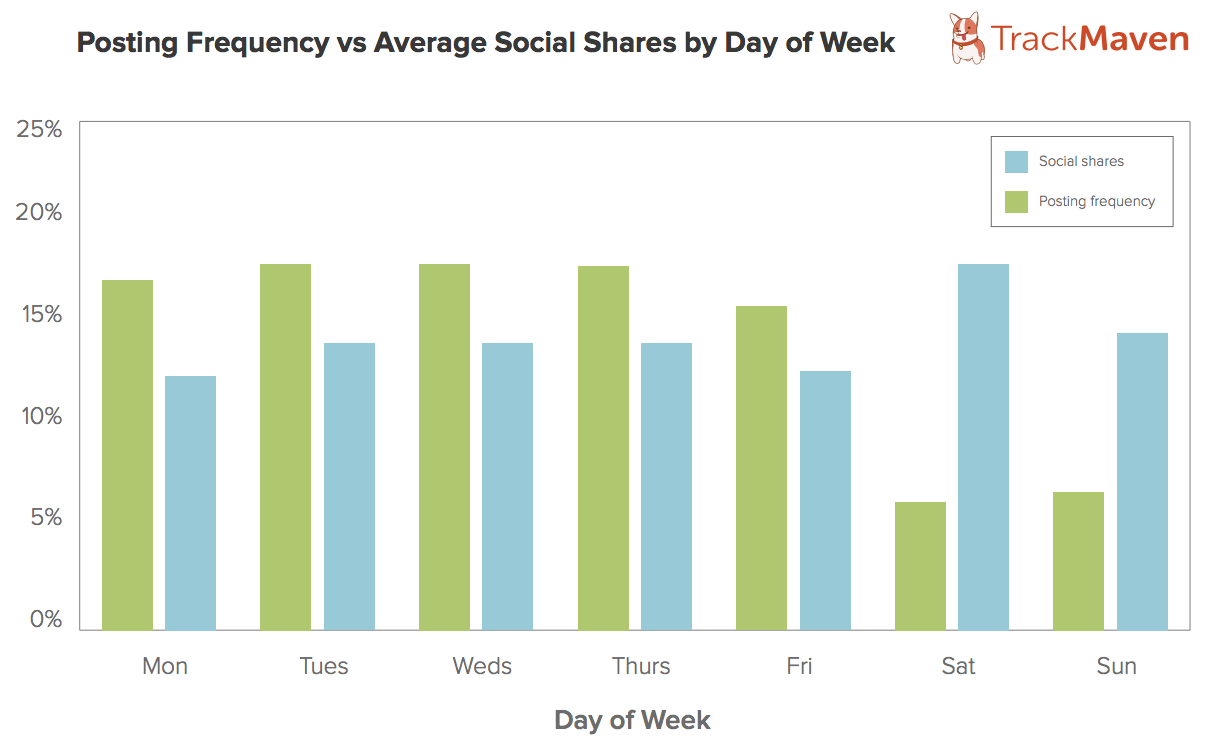 Note: You should use the above research only as a starting point. Your posting day and time will need modification as per your geography and audience preferences.
After posting at a consistent frequency and time, you can consider experimentation based on your available resources.
You can:
Post at normal cadence, half-cadence and twice cadence like Moz did.

Or, take a more drastic step, like Buffer and stop publishing completely for about a month.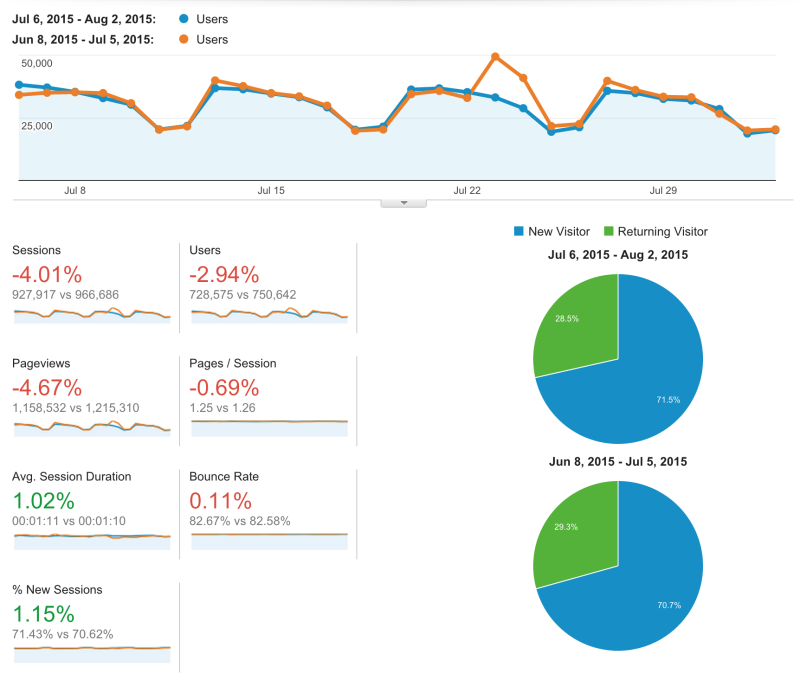 During your experiment, you should track the parameters most important to your business goals. You can pick some relevant metrics from the list below.
unique visitors

pages per visit

time on site and bounce rate

how your traffic from various channels is affected

visitor to subscriber/lead ratio

change in the number of conversions
Look at your measurement parameters. Find out how the frequency changes are affecting your business bottom line. And, make a bold move.
In their month-long no publishing experiment, Buffer found a 4% drop in overall traffic, but a huge 11% traffic drop from social media.

But, they didn't limit their experiment to just not publishing for a month.
Rather, they repurposed their older posts into email courses, video content, slideshares and more.
Their 25-day email course resulted in 18,185 signups in 6 days. And, they also increased their SlideShare views by 380%.
This no publishing experiment has prompted Buffer to pivot their blogging strategy.
Here's the type of content you can expect from them going forward.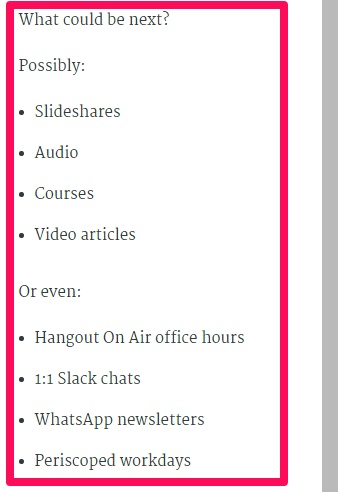 That was a very brave move and it wouldn't have been implemented had Buffer not conducted the month-long experiment.
By the way, this was Buffer's fourth pivot in only four and a half years of blogging.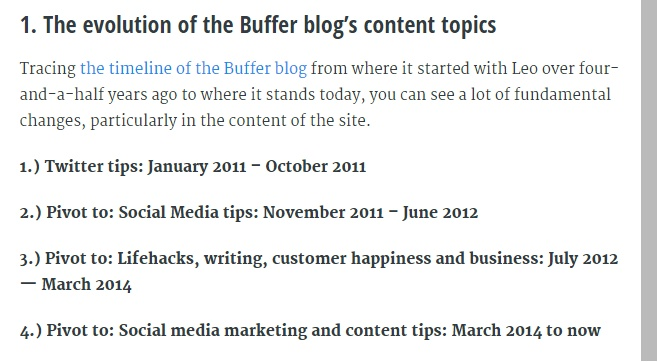 So, don't settle for your current posting schedule.
For achieving unprecedented growth you need to step outside of your comfort zone.
Sometimes, you can even make a drastic change of direction to arrive at the intersection of achieving maximum conversions and meeting your audience's expectations.
Caveat: For more conclusive and convincing results, you'll have to run the experiment for a considerable time (a month at least). HubSpot ran their publishing volume experiment for 6 months.
5 practical blog posting schedules you can follow
The aforementioned five steps would put you in a great position to determine your frequency when wondering how often should I blog.
But, I want to help you even further by providing 5 sample posting schedules. Let's begin.
Several times (3 to 10 posts) per day – This was a definitive strategy to start a blog back in 2005-2010.
A good example of a blog started on such a schedule is Mashable.com.
The founder Pete Cashmore started Mashable at age 19 and worked tirelessly (20-hour workdays) to write 1-5 posts per day.
Even Darren Rowse from Problogger.net adopted this posting strategy for a certain amount of time.
He published 5-10 posts per day so that he could achieve the goal of making blogging a full-time thing in six months.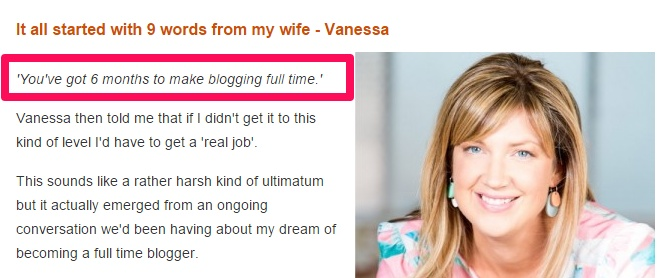 Wondering about the kind of content you'll need to create?
You can cover updates in your industry by curating stories from reliable sources.

The posts are typically short or a mix of lengthy discussions and short posts.

Hiring a team of quality writers is essential for sustaining this schedule in the long term.
Once per day – This is a decent posting schedule for bloggers just starting out. It can help you to get traction and build a reader base quickly.
This was a fairly common strategy widely used by popular blogs like CopyBlogger until 2012.
But, the explosion in content creation by new blogs led to readers getting burnt out.
Now, even the likes of Daily Blog Tips have shifted to a lower frequency, but high-quality publishing schedule leaning towards valuable content.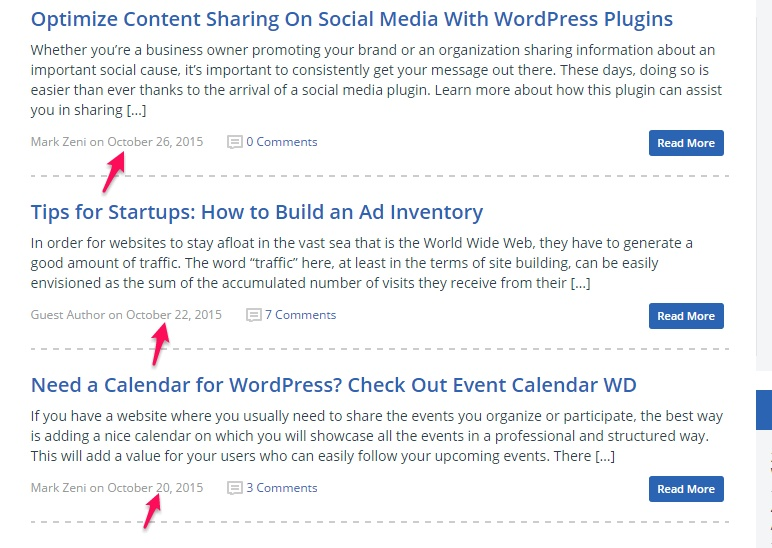 FAQs About How Often You Need to Blog
How often should you blog to make money from it?
It all depends on your audience, the field you're in, and your revenue strategy. You should probably plan to publish about three blog posts per week, minimum, to make money as a blogger. Do some testing to see if need to increase your publishing volume. You should also test other factors, like the length of your blog posts.
Should you start blogging? Is it still worth it?
There is still a lot of potential in blogging, particularly as a content marketing tool.
Should I blog every day?
If your industry is fast-paced, then you should try to blog every day. Set aside time each day, at your most productive time of day, to write a blog post. Make it a part of your daily routine.
Why do most blogs fail?
Most blogs fail because they publish stale, outdated content. Set google alerts to stay on top of what's going on in your industry and try to post content frequently. You can also try experimenting with different content and media types to keep your blog interesting.
How Often You Should Blog Conclusion
Your website's organic traffic and leads are significantly impacted by your posting frequency.
In the past, I've found that posting one more post per week increased traffic at KISSmetrics by 18.6%.
But, you shouldn't blindly publish multiple substandard posts every day or every week. Darren Rowse found high frequency as the number one reason for unsubscribes.

Unless you have the resources and skills to sustain a higher frequency and create consistently valuable content, you should settle for publishing a lower amount of quality content.
How often do you post on your blog? I would love to hear about your experimentation results with blogging frequency.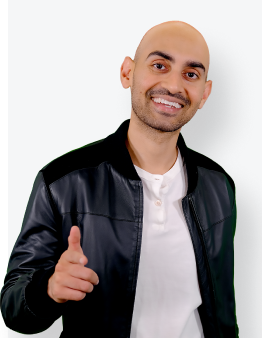 See How My Agency Can Drive More Traffic to Your Website
SEO - unlock more SEO traffic. See real results.
Content Marketing - our team creates epic content that will get shared, get links, and attract traffic.
Paid Media - effective paid strategies with clear ROI.
Are You Using Google Ads? Try Our FREE Ads Grader!
Stop wasting money and unlock the hidden potential of your advertising.
Discover the power of intentional advertising.
Reach your ideal target audience.
Maximize ad spend efficiency.