How many months can you wait to see business results?
If you rely on SEO and content marketing alone, then it might take 6-9 months for substantial traffic to appear.
I know that waiting isn't fun for most action-oriented digital marketers. Moreover, relying on content alone isn't really a smart strategy, because 76% of B2B digital marketers say that they plan to increase their content marketing spend in 2016, as compared to 2015.
So…you need to consider investing in paid search campaign traffic. It can be a sustainable online advertising strategy to reach a completely new set of audiences that you wouldn't have reached otherwise.
Among others, here are the 3 major benefits of paid search:
Unlike SEO, Google algorithms don't deeply affect your pay per click results. Sure, sometimes

Google suspends AdWords accounts

without stating a clear reason. But, overall, you won't get nightmares over traffic and rank hits like free organic traffic.

The paid ad formats offered by Google keep getting more feature-rich. Now, you get visual enhancements to append additional business info prominently at the top of SERPs. If you achieve highest search advertising positions, then you get precious local annotations and site links among other

ad formats.

For commercial keywords, paid per click ads outnumbered organic clicks by

nearly a 2:1 ratio,

as per Google's 2012 Q2 earnings report. Further, in 2012,

Wordstream found

that half of your audience can't differentiate between paid and organic search – you just need to deliver on user expectations to earn their trust.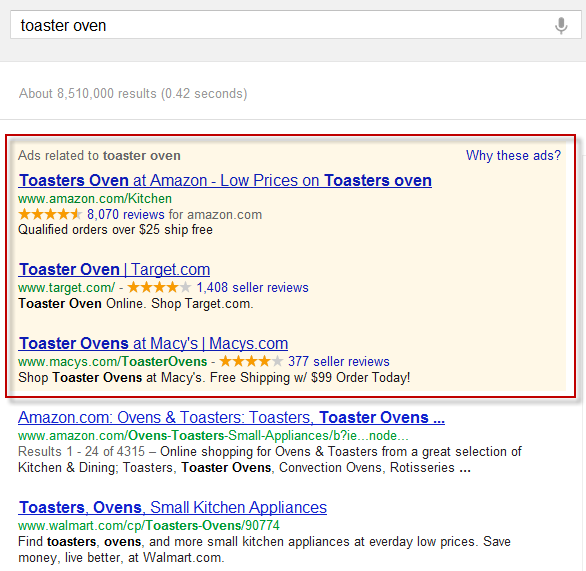 So, now that you understand the importance of integrating paid search advertising in your marketing mix, why not get an edge over others?
Let's discuss 4 trends that can put you on top of other digital marketers and increase the ROI that you derive from your next campaign. Here's number 1. 
1. There's a huge gap between how people access the internet (on mobile) and PPC campaign budgets
In 2014, ComScore announced that we're already past the mobile tipping point. Most of the media consumption takes place on the smaller screens now.
Recently, Global Web Index stated that 87% of internet users now own smartphones. Indeed, in Asia Pacific, Middle East/Africa and Latin America – digital consumers are more likely to own a smartphone than a PC/laptop.
But wait…
What about e-commerce?
You might doubt that mobile phones are healthy for online store checkouts. But, with the 16-24 year age bracket spending as much as 3.25 hours a day on mobile, mobile is also quickly gaining prominence as a commerce medium.
Given the huge opportunity on mobile, there's a huge mismatch between mobile marketing budgets and demand.
Zenith Optimedia recently predicted that the online advertising spend on mobile marketing is expected to surpass that on desktops for the first time in 2017. And, this arrival is a year earlier than Zenith had previously predicted.
Desktop advertising is expected to now decrease at the rate of, "0.9% in 2016, 0.4% in 2017 and 6% in 2018."
Now that you have a general mobile marketing spending idea…let's talk specifically about mobile paid search advertising.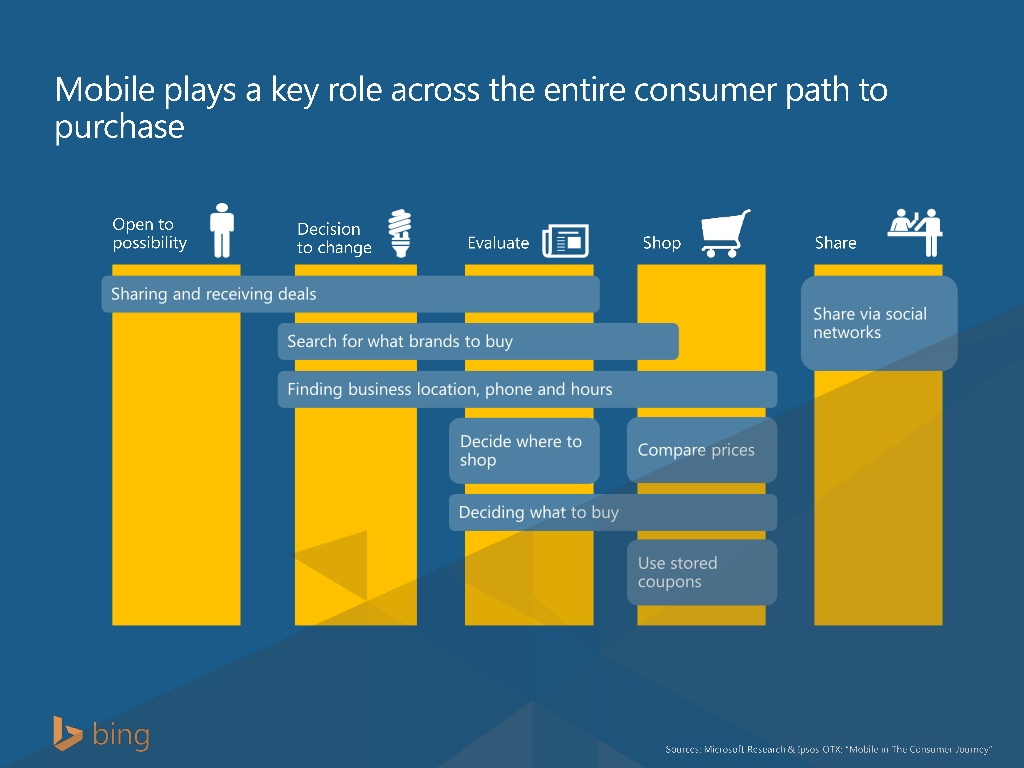 So, what do these mobile-centric pay per click search campaign stats mean for your business?
1. Create a seamless mobile-optimized experience for your audience
Your PPC campaign landing pages must be responsive. And, you need a compelling value proposition, based on the user intent of your mobile visitors.
If your mobile marketing clickthrough rates are stellar, but conversions are poor, then you most likely need to fix your landing page. ASOS has mastered a seamless mobile eCommerce experience with its landing pages and a short sales cycle.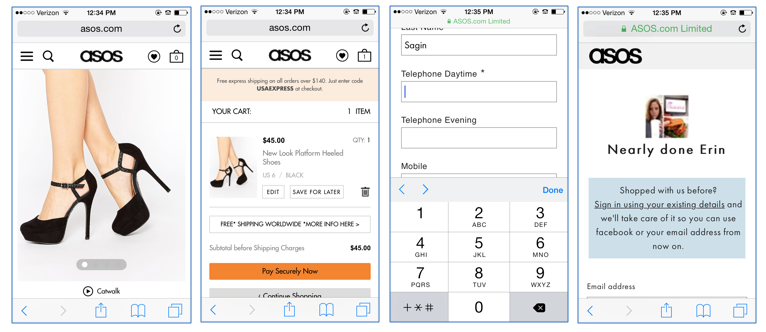 I also recommend that you try the new industry-specific mobile search campaign formats that Google announced last year.
2. Check how your pay per click search advertising performs on mobile vs. desktops
Some businesses manage to perform amazingly.
Here's how: Select your Campaign/Ad Group.
Then, navigate to Segment >> Device.
Now, compare the metrics between desktop vs. mobile that are important for your business – conversions, cost/converted click, clicks and the like. Ensure that your period of comparison is a statistically significant period.
If you find that your online advertising campaign is performing amazingly on mobile, you can adjust your mobile bids – increasing them up to 300%.
Confused about how much you should allocate?
Here's the standard Google formula that you can use:
Mobile Bid Adjustment = 100 x [ (value per mobile click / value per desktop and tablet click) – 1]
You can adjust your search advertising budget for your entire search campaign or just for an ad group, by clicking on the 'Set mobile bid adjustment' button I've highlighted below.
Don't forget to create 'mobile-preferred' ads in your ad group – you'll need to check the mobile checkbox while editing your ad for the same. If you don't, then Google will serve your regular desktop adv across mobile devices as well – which may not be well-targeted to the mobile user's mindset.
3. Cross channel attribution is important to validate your PPC campaign budgets
Mobile marketing pretty much still remains at the upper end of the funnel, often in the awareness stage. Consumers research on the smaller screens, but are currently more likely to convert on desktops and in-stores.
This means that you need to properly attribute cross-channel mobile clickthrough rate conversions. The estimated total conversions inside AdWords is a good place to start.
You can enable the cross-device conversions for automated bidding from Settings.
But, you need sufficient clickthrough rate conversion volume on for tracking to be reliable.
I recommend that you implement click-to-call and store-locator ad formats to track your mobile marketing success early. Not only do 65% of businesses value phone calls as a highly valuable lead – WordStream found that 43% of search-related conversions happen over the phone.
You can also consider cross-device retargeting to reach out to your customers using various devices effectively. It will also bring down your costs.
2. Before getting a commitment from the customer, can you please give him an interactive experience?
Interactive ad formats are critical for gaining the attention of consumers on the distracted mobile medium.
If you're trying to drive app installs through in-app advertising, then you can use Trial Run and customized mobile ads. They are currently in beta mode, but might be available if you ask your account manager.
Let's first talk about Trial Run Ads. They are designed so that gaming apps can offer a trial (streaming content from the app for up to 60 seconds) to the user before installation. Such immersive and rich experience prequalifies users and drives more relevant clicks.
For other types of advertisers, AdWords has also released interactive interstitial ads. The idea behind them is the same – give a relevant app experience to the user before downloading.
You're free for creative experimentation with HTML5 and pulling data dynamically, instead of using the traditional templates. For example, you can show your product offerings and highlight personal branding elements, to demonstrate your value.
Similarly, on mobile search, you can increase user engagement with rotating ads.
The idea behind creating them was that the shopping needs of the user have to get immediate answers. Micro-moments on smartphones powered the buying economy, influencing around one trillion dollars of in-store sales last year in the US.
Google aids retailers with shopping ads that help the user who's researching products. They are even testing out enhancements, like rating and availability at a nearby store, to appear if a user swipes the ad.
Google has also started showing product review cards and rich snippets for keywords with suffix, "reviews" and "recommendations."
The searches for top-rated products is met with a new shopping ad with ratings and it has increased the CTR for the retailer by up to 11%.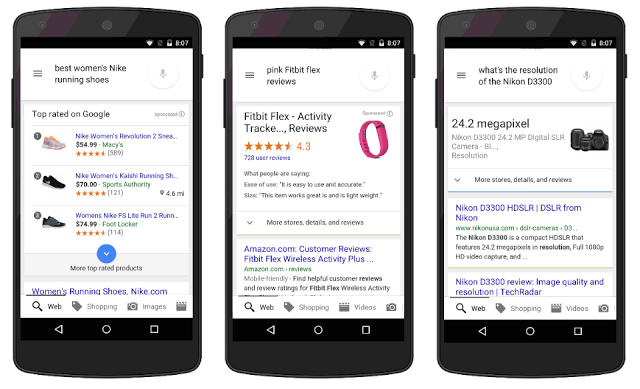 If you're a local business, then the local inventory ads might be incredibly engaging for your target audience. When Google launched them in 2013, the retailers that enabled these local ads on mobile and desktops saw a 2% increase in overall clicks, without a drop in conversions.
For search queries with local intent, it makes sense to prioritize these local ads.
While many shopping apps offer a great user experience, the interaction cost of downloading them prevents their installation. So, Google has offered deep links to certain esteemed retailers, inside their apps, through shopping ads. As they expand it to more advertisers, you can leverage them to increase your engagement.
3. Think beyond targeting keywords. Add these elements to the mix…
Google has come a long way from allowing advertisers to solely target users based on keywords. You can now target users by their interests, remarket to them and even import identity information.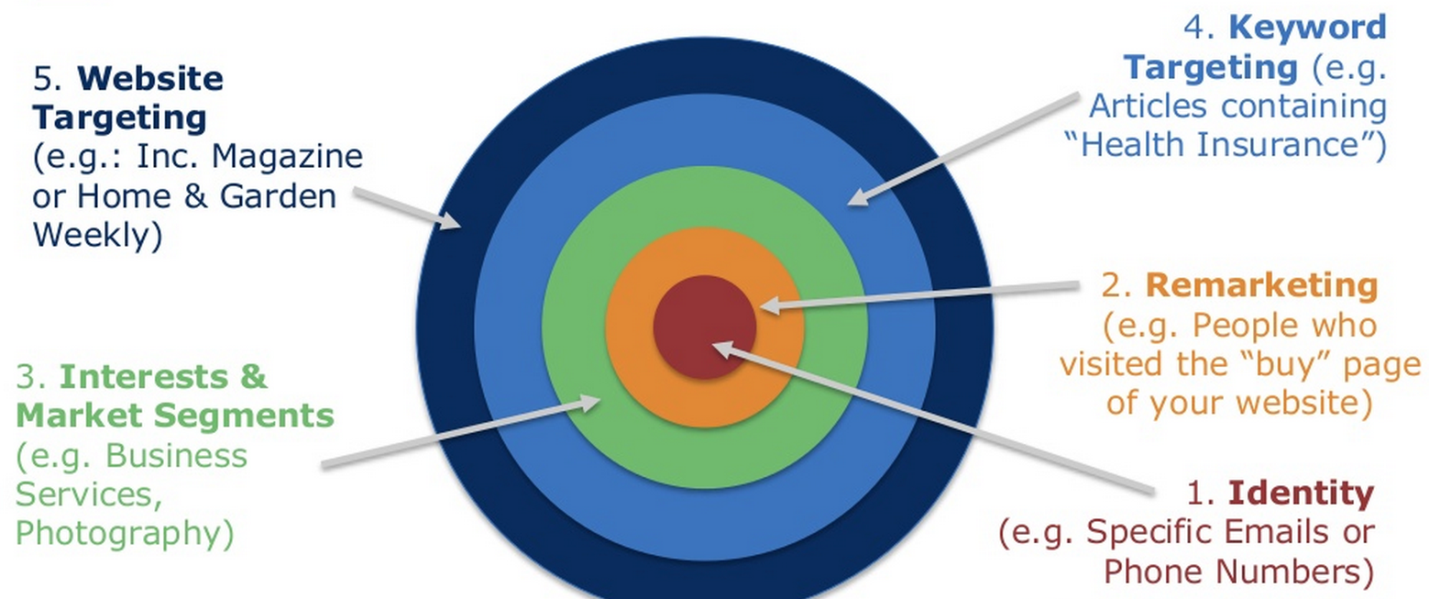 What's interesting to note is the fading prominence of keyword targeting.
In the words of pay per click expert Larry Kim, "Keywords are dying!"
We can see traces of keywords getting overridden by persona targeting already…
In August, 2014 Google killed its exact match and phrase match features, inside AdWords.
And, as 15% of searches on Google are unique and have never been searched before, it's painful to continuously sift through a database of 250 million keywords.
Recently, Google's product manager Jerry Dischler said, "There's a huge advantage in structure-based data rather than keywords," while talking about Google shopping ads that don't rely on keywords for targeting.
Google also recently announced a redesign of its dynamic search ads that will make the process of finding keywords less daunting for advertisers.
But, I still recommend that you adopt strategic personal targeting besides keywords in your search advertising marketing.
Bing Ads evangelist John Gagnon said that they would add a persona layer to their ads. And, the person's data would be based on how they interacted with a webpage.
I showed you how you can experiment with Gmail ads and get a backdoor entry into people's inboxes, based on their demographics, interests and topics.
Pay per click can open tremendous avenues with people-based targeting options, like uploading emails and contact numbers.
For instance, as part of your social media marketing strategy you can create a similar audience (the AdWords version of lookalike audience popularized by Facebook) to find new audiences that share interests with your existing audience.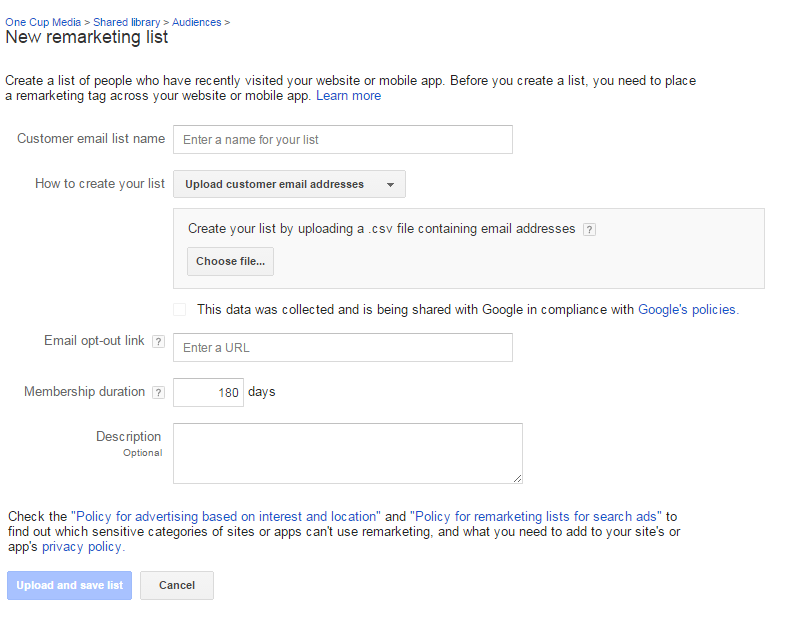 Similarly, you can also leverage AdWords Customer Match. It allows you to upload an email list of Gmail users and let your Gmail ad appear in their inboxes.
4. Add a video layering to add glamor and appeal to your text ads
Smartphones are increasingly being used to consume video content. During the second quarter of 2015, mobile video grew by 44%.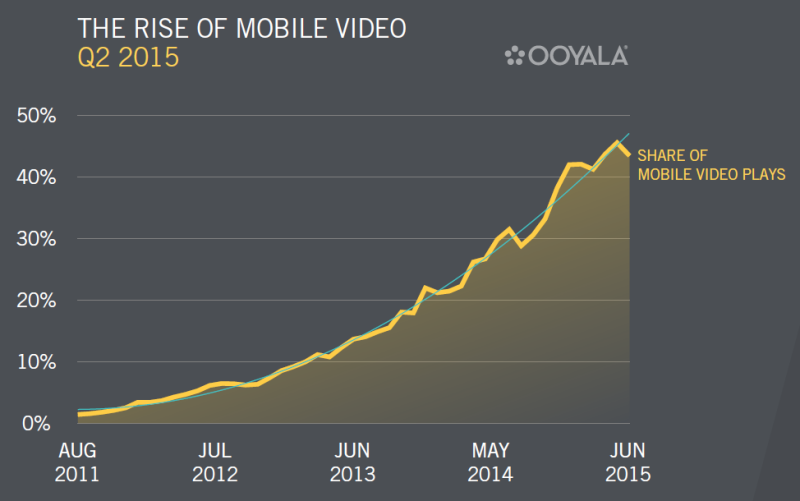 If you're targeting millennials with your social media marketing strategy, then videos need your special attention, because 48% of millennials view videos solely on mobile devices.
Facebook's ad revenue soared last quarter, due to its rising popularity of video ads for social media marketing.
But, let's talk about paid search:
Google has launched shopping ads on YouTube that integrate along with their merchant center. So, you can now promote your related products alongside your YouTube videos.
50% of YouTube video views come from mobile devices. So the search giant has ensured that the ads work seamlessly across all devices – mobile, tablets and desktops.
You can view product details and images, as well as purchase from the brand site, within your TrueView ad. And, you can drive app installs with your video campaigns.
Since the video ads can connect and integrate with your merchant center feed, you can dynamically add products to your video ad – based on their geography and demographic information.
You can expect more such product listing and video marketing campaigns in the future. So, notch up your video storytelling skills.
Conclusion
Paid advertising can get tricky, since you need to drive a positive ROI from your spend. But, once you launch a couple of online advertising campaigns and get familiar, it works like a charm.
The 4 search advertising trends I shared in the article are exciting possibilities that can help you take the online advertising edge, while performing paid search. I've shared actionable strategies to help you get started (wherever possible).
Do you regularly mix you PPC campaign along with content marketing in your marketing strategy? What are your predictions for paid search?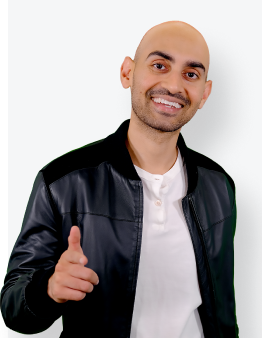 See How My Agency Can Drive More Traffic to Your Website
SEO - unlock more SEO traffic. See real results.
Content Marketing - our team creates epic content that will get shared, get links, and attract traffic.
Paid Media - effective paid strategies with clear ROI.